Blog
The Role of Trademarks in Franchising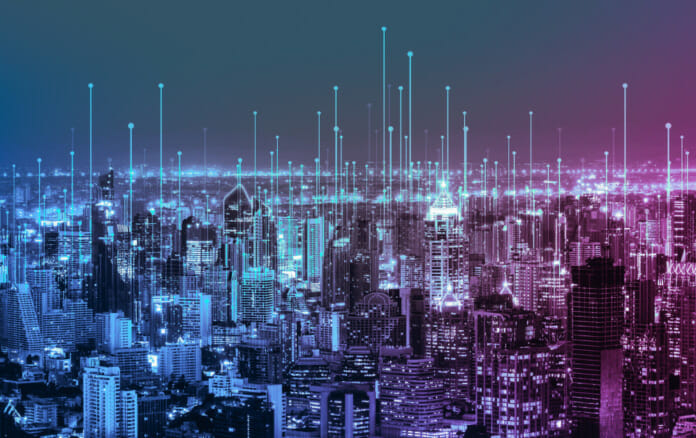 ---
Are you a Big Mac™ or a Whopper™ person? Well, with the right credentials and a franchise agreement, you could operate your very own McDonald's™ or Burger King™ restaurant and get burgers on tap!
A franchise is an agreement between two parties that gives a person or group of people (the franchisee) the rights to market a product or service using the trademark and logo of another business (the franchisor). It can be a good way to start your own business while trading under an established brand.
Franchisees would pay a fee upfront to start their business and monthly royalties thereafter to the franchisor. In return, franchisors can offer a wide variety of services to franchisees. In addition to providing the franchisee use of trademarks and logos, they also supply a complete system of doing business. They also assist with the nuts and bolts of setting up — the location, layout of the premises and interior design, recruitment and training of staff, advertising and marketing services, as well as the supply of products.
Common Types of Franchises
There are many examples of franchises. And the most well-known is probably fast-food restaurants, international brands, like Burger King and McDonald's. According to Franchise Direct almost 90% of Burger King restaurants are owned and operated by independent franchisees. McDonald's has a comprehensive franchising overview on its website and states there that approximately 93% of McDonald's restaurants worldwide are owned and operated by independent local business owners.
Additionally, there is a wide range of growing companies in nearly every business sector today operating under franchise agreements. Gyms, estate agencies, sports tuition, pet care, hairdressers, car services as well as health care all feature! Companies such as Clarks Shoes, Pitman Training, Snap Printing, O2, and Toni & Guy are all further examples of well-known franchised European brands.
Franchisors and Their Trademarks
As a franchisor, the primary legal right that you are granting to your franchisees is the right to use your trademarks. As the franchisee will also be replicating your business model, they will need to utilize your trademarks and logos to market and sell the goods or services under your brand.
As the franchisor, you will need to clearly inform your franchisee as to exactly how they may and may not use your trademarks. It is also your obligation to make sure that your trademarks are registered with the necessary trademark offices. Registration of your trademarks is of critical importance as the subject matter of your franchising agreement with the franchisee is the trademark itself. So, it follows that strong protection of a trademark by a franchisor will give you more negotiation and business power.
How to File and Protect Your Trademarks
The trademark filing processes of all countries can differ slightly, but they all have a common goal. They aim to provide a right to the owner, in which their sign is distinctive and not descriptive, and where their trademark will not create any risk of confusion with any prior third-party trademarks. Depending on the territory in which you are filing, an application can typically be filed either directly by the trademark owner or by an appointed representative (trademark attorney).
Expect a ballpark wait of some ten months on a standard trademark application, depending on the territory. Although now is the optimum time to file a new trademark application in the United States, before the USPTO, as according to IP Watchdog, trademark application volumes have dropped due to COVID-19, and this has resulted in faster processing times at the registry.
Once registered you will need to continue to protect your trademark from any third-party potential infringements by competitors. Be vigilant and monitor your trademark at all times. This will help you to prevent third parties from applying to use similar marks to yours, which would weaken the strength of your brand. An expert monitoring service can help with this. Corsearch's ExpertWatch service monitors your trademarks and slogans and automatically alerts you to applications for potentially conflicting marks. In this way, you minimize the risk of missing potential trademark infringement and save time by getting relevant watch alerts only!
Franchise Agreement
When it comes to franchises, legal safeguards are in place to maintain brand control, consistency, and IP protection, in the form of a franchise agreement. This agreement protects the IP rights use, business model, and brand of franchisors from misuse. It also provides for an operations template, which gives a clear overview of the everyday operations of the business for the franchisee to use.
In the United States, a franchise disclosure document (FDD) must also be offered to individuals interested in buying a U.S. franchise as part of the pre-sale due diligence process. It is a legal disclosure and contains essential information for potential franchisees who are about to make a significant financial investment.
The Federal Trade Commission has compiled a Franchise Rule Compliance Guide to assist franchisors to comply with the Federal Trade Commission's amended Franchise Rule when drafting their franchise agreements. (The original Franchise Rule went into effect on October 21, 1979, and the Federal Trade Commission approved amendments to the Franchise Rule on January 22, 2007).
Item 13 of the Franchise Rule Compliance Guide covers trademarks and provides sample items for franchisors and also covers the disclosure of information about trademarks to prospective franchisees as follows:
"Requires franchisors to disclose whether each of its principal trademarks is registered with the United States Patent and Trademark Office ("PTO"), as well as application, renewal, and other related information".
Item 13 also calls for disclosure of other information, including: "the existence of any pending litigation, settlements, agreements, or superior rights that may limit a franchisee's use of the trademark; and any contractual obligation of the franchisor to protect a franchisee's right to use the principal trademarks, and to protect the franchisee against claims of infringement or unfair competition".
Get Fully Informed
Regardless of the territory that you operate in, any arrangement between franchisor and franchisee will be covered by a franchise agreement. And, both parties will need to carry out proper pre-sale due diligence, with the assistance of a qualified attorney. They should be entirely sure that this is the right partnership and way forward for both businesses. Franchisees must get a full understanding of the transaction history of the franchisor's trademarks, with their attorney's help, and discover which trademarks, if any, are pending, disputed, vulnerable to non-use actions, etc. This is of the utmost importance.
Licensing
Another method of granting a third party the use of your trademark or logo is through the granting of a license. This kind of legal relationship is more limited in its scope than franchising and relates solely to the use of a trademark. A technology or patent can also be licensed to a third party.
A well-known example of trademark licensing in action can be seen if visiting Pizza Hut™ when in a Marriott hotel. According to the Handbook of Hospitality Marketing Management and its editor Haemoon Oh, Pizza Hut signed a license agreement with Marriott back in 1989, which allowed Pizza Hut's kiosk operations in Marriott hotel lobbies.
When a Franchise Does Not Go to Plan
Like all business relationships sometimes things do not always go to plan with franchise agreements. Both parties might be wise to retain exit strategies, in case of misadventure and the franchisor is always advised to police their brands, before, during, and after any agreement to franchise is terminated.
Here is an extract from a recent article published in August 2019 by The National Law Review "Don't Feel Bad for Protecting Your Franchise and Trademark Rights". The article is co-authored by partner Jason B. Binford and special counsel Lisa Hemphill at Foley and Lardner LLP:
"If a franchisee defaults or breaches the franchise agreement, the franchisor must take action to protect its brand, as the brand symbolizes the goodwill of the franchise and is its most valuable asset. Failure to police the brand and allow a terminated franchisee to continue to use the brand can significantly weaken the brand and value of the franchise license".
The article covers the issue of what to do in the event of a franchise partnership breaking down in-depth and gives examples of U.S. case law on this theme if you would like to learn more.
First Steps to Franchising
Carrying out pre-sale due diligence and ensuring that both IP protection and trademarks are in place are some of the most important steps involved in franchising. Corsearch has both franchisors and franchisees (and their attorneys) covered every step of the way!
Franchisees and their attorneys can use our platform to carry out due diligence and get full oversight of the status of any trademarks in each territory.
If potential franchisors need to get their house in order and file a trademark application, their trademark attorney can run a preliminary knockout search and a clearance search of any trademark candidate and get instant access to the results of a search through our platform.
And, once a trademark has been successfully registered a watch can be set up on the mark using an ExpertWatch service — and the trademark owner will get automated alerts to potentially infringing new trademark applications by third parties. This allows the franchisor to continue to always protect the strength of their brand and during any franchise agreement.
Efficiency starts with a preliminary trademark search that quickly gives you strong brand candidates to take forward to clearance. Get started on your franchise journey today with our robust knockout tool, ExaMatch.
DISCLAIMERS:
*This is an informational opinion article of the author. The views and opinions expressed in this article are those of the author and do not necessarily represent official policy or positions of Corsearch or its clients.
*The above trademarks and logos are not affiliated with or owned by Corsearch, and are used for illustrative purposes only as public record from the respective Trademark Offices.
*The above-mentioned brands are noted for factual reporting purposes only, the listing of the brands does not imply any relationship with Corsearch or its related entities.