Blog
Sustainable Products and Green Branding: 6 Big Brands That Launched Eco-Friendly Trademarks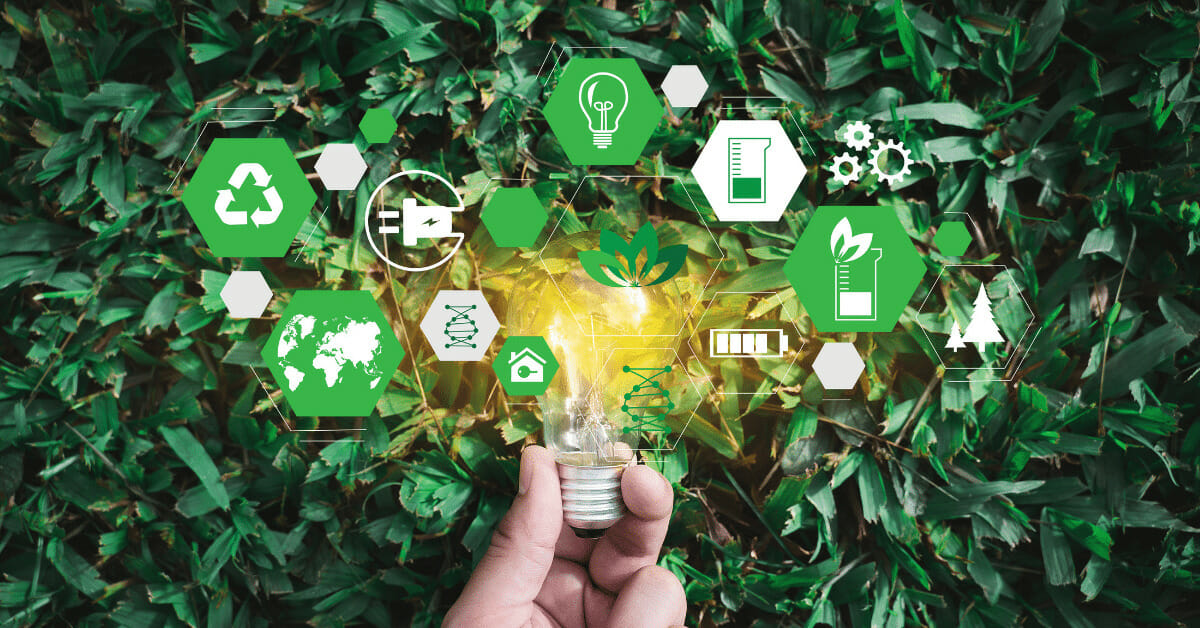 ---
In a recent event that generated much interest from the press, Volkswagen of America announced it was to change its name to "Voltswagen" as part of a commitment to electric vehicles. If the journalists who later found out the whole thing was a ruse had checked our trademark screening tool, they would have instantly known that no such application had been made! In fact, the world was subject to the German car giant's April Fool's Day joke. Like many other brands though, VW has registered new trademarks for environmentally friendly products that show its commitment to green initiatives such as electric vehicles. A trademark search of various worldwide jurisdictions reveals the existence of marks such as ID.3 and e-Golf Classic, two of the group's fleet of future-proof cars.
Volkswagen is not the only company to engage in green branding, a process which has become increasingly popular in recent years as consumers opt for brands they perceive as environmentally friendly and responsible. This is particularly prevalent among younger consumers, and the 2019 report, "The State of Consumer Spending: Gen Z Shoppers Demand Sustainable Retail," noted that 62% of Gen Z consumers now favor sustainable brands.
This turn to green, sustainable brands and trademarks is important for the IP sector as it has the potential to generate a significant number of environmentally friendly new companies, products, and services. It's not just new startups though, and many established companies have created green new products accompanied by trademarks. A quick trademark search reveals some of the most notable brands in this space.
As part of a change to its packaging in 2011, Puma, the German sportswear company, created and registered a new mark for CLEVER LITTLE BAG. The bag in question, made from recyclable fabric, was a replacement for the plastic bags previously used to carry shoeboxes.
Back in 2018, Unilever helped popularize plant-based diets when it acquired "The Vegetarian Butcher", a Dutch company committed to meat alternatives. Since the acquisition, Unilever has not just supported The Vegetarian Butcher with distribution at a global level, but it has been part of the creation of new trademarks for products like the appetizing sounding UNBELIEVABALLS in Class 29 (Meats and processed foods).
Not content with being known as one of the most environmentally responsible clothing brands in the world, Patagonia have now diversified into Class 30 (Staple foods) with a new line of sustainable snacks and drinks called PATAGONIA PROVISIONS.
Rather than launch single new products, PepsiCo has formed an entirely new business venture in conjunction with Beyond Meat®, one of the fastest growing plant-based meat companies. The new business, The PLANeT Partnership, LLC, already has pending marks for its own name and observers are keen to see what new products it creates.
As a well-known and trusted home improvement retailer, Home Depot also has a big role in encouraging its customers to make eco-friendly choices such as using solar panels and water-saving devices. It does much of this through its ECO OPTIONS program of sustainable products. Recently, Home Depot has applied for new ECO ACTIONS trademarks, which will, according to one report, widen the program with technical information and educational materials for consumers.
Towards the end of 2020, the CEO of the Mercedes-Benz brand, Ola Källenius, discussed the Daimler group's plans to produce an electric version of its popular G-Class SUV. An electric Geländewagen possibly came a step closer in April 2021 when it was reported that the company had applied for new EQG trademarks thought to represent the G-Class' entry into the all-electric EQ range of vehicles.
Trademark Searches For the Clearance of All Trademarks
Whether your proposed new trademarks are part of a green branding process for environmentally friendly, sustainable products or not, performing a full trademark search is an important step in the trademark clearance process.
Full trademark search reports enable companies to avoid filing trademark registrations that infringe on third-party marks, which saves time and money on costly legal actions or on having to go back to the drawing board and create new trademarks. Performing a full trademark search also gives a company peace of mind that nothing similar to its candidate exists in the market – leaving it free to build a successful brand.
To learn more about how Corsearch can support you to clear new trademarks, please contact us today.