Blog
IP Opportunities and Challenges in Legal Cannabis Markets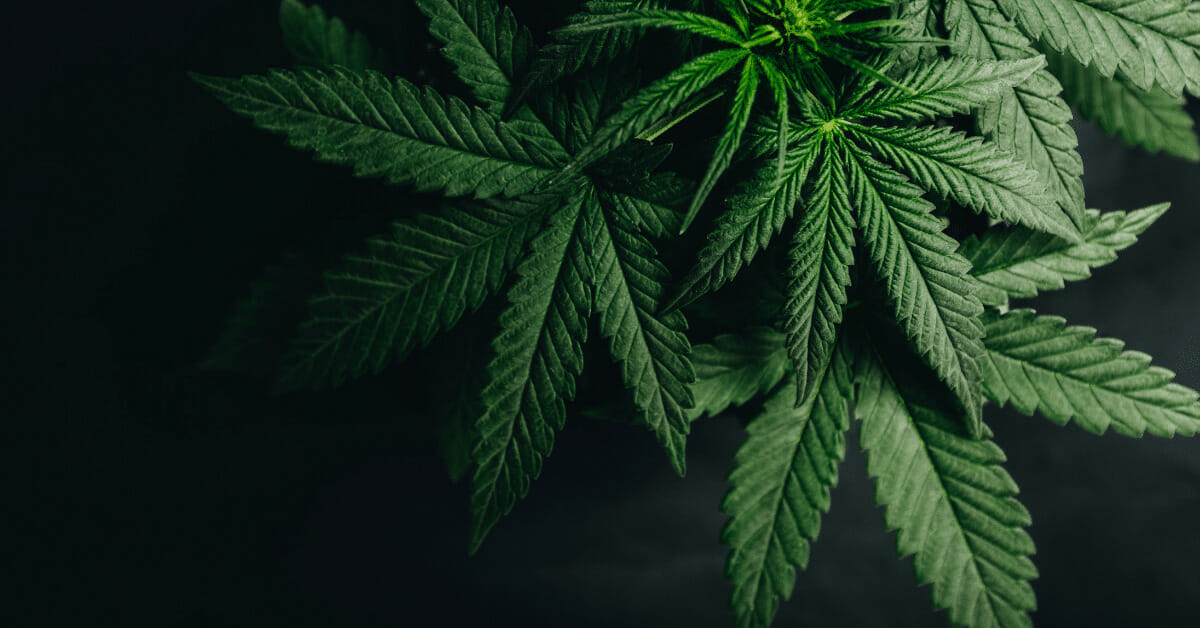 ---
Did you know that the global market for legal cannabis products was valued at $24.6 billion in 2020 and is growing so rapidly that it is projected to reach $90.5 billion by 2027?
This growth can be attributed variously to changes in legislation in key markets stemming from changing scientific evidence and rising consumer demand for legal cannabis for medicinal and recreational products. This expanding, international, cannabis market represents both an opportunity and a challenge for producers, brands, and trademark professionals alike.
In this article I look at several significant cannabis markets which are growing in 2021. I examine some of the trademark clearance activity in the United States and Canada, as well as consider European markets that have been earmarked for significant growth; namely, Germany, the United Kingdom, and Poland. Each section outlines the current legal status of the cannabis industry in these regions, recent trademark application data, and some of the opportunities and challenges for brands and IP professionals.
1. The United States
Under federal law in the United States, the use and possession of cannabis is illegal. However, at state level, policies regarding medical and recreational use of cannabis vary significantly and in some cases conflict with federal law.
At the time of writing, medical use of cannabis is legal, with a doctor's recommendation, in 36 states, four permanently inhabited U.S. territories, and the district of Columbia. Twelve other states have laws that restrict THC content to allow access to cannabis-related products that contain cannabidiol (CBD).
The recreational use of cannabis is legal in 15 states, the district of Columbia, the Northern Mariana island, and Guam — with New Jersey, Arizona, Montana, and South Dakota voting to legalize recreational cannabis in the November 2020 elections. South Dakota also voted in favor of a medical-cannabis program, along with Mississippi. And, most recently in March 2021, New York passed the law to legalize recreational cannabis.
This widespread legalization of cannabis means that a significant number of Americans now have some kind of access to cannabis, either medically or recreationally, which creates significant market opportunity for both brands and IP professionals. This is reflected in recent trademark data, which reveals that there has been an increase of more than 430% in the volume of cannabis-related applications at the USPTO in the last five years. The biggest change in volume was recorded in 2018, when we saw an increase of 132% when compared to 2017 volumes.
As stated previously, the regulations regarding production, distribution, consumption, and the conditions cannabis can be prescribed for, currently vary between each state in the U.S. This can lead to challenges when it comes to trademark clearance needs. Trademark attorneys and brands have to optimize their clearance strategies to deliver comprehensive results quickly and affordably, all while taking into account local state registrations and common law.
That is why Corsearch developed its U.S. and Canadian Cannabis Industry Search solutions, which are conducted by our in-house expert cannabis Search Analysts. The scope of each Cannabis Industry Search features:
Broad scope of goods and services associated with cannabidiol, cannabis, CBD, and hemp products
Includes, but not limited to, smoking articles (vape/e-cigarettes*), topicals, and edibles
Identifies possible conflicts with strains and dispensaries
Check for existing conflicting cannabis medical and recreational brands using leading cannabis-industry sources
Search for trademarks registered at the state level where cannabis is deemed by the state to be legal for medical and/or recreational use
*new feature
2. Canada
Canada legalized cannabis federally in their Cannabis Act of 2018. Recently, Health Canada published amended Cannabis Regulations to the Act, which expanded the list of permitted cannabis products that can be produced and sold in that jurisdiction.
This change, which came into force on October 17, 2019 legalized edible cannabis, cannabis extracts, and cannabis topicals. This amendment is projected to create a US$2.7 billion market and is reflected when running a trademark search and examining CIPO trademark application data. We can see an increase of 99% in the volume of applications in 2019, when compared to the previous year, and an overall increase of 848% over the last five years.
The federal government regulates cannabis production and medical cannabis sales across Canada, but provincial governments regulate the sale of recreational cannabis within their respective jurisdictions. In spite of the many potential opportunities that the legalization of cannabis in Canada brings for brand owners with this broadening of scope of legal cannabis products, navigating the different approaches taken by provincial and territorial governments can be challenging for IP professionals who are researching trademark candidates.
3. Europe
The last few years have been significant for the cannabis industry in Europe and the market is expected to grow from $3,498.1 million in 2019 to $36,997.1 million by 2027. When examining EUIPO trademark application data, we can see growth in overall volume of 2494% over the last five years — with the largest increase of 252% occurring in 2017 when compared to the previous year.
Germany
Germany is the largest cannabis market in the EU today. This year, market analysts expect to see businesses report an increase in revenue from the German medical cannabis market. The biggest potential catalyst for the German cannabis market would be the passing of recreational cannabis legislation.
When examining German national applications over the last five years , we can see that currently the top Nice Classes are Class 5 (Pharmaceuticals and Medical Supplies) holding a 14% ratio share, followed by Class 35 (Advertising and Business) with 9.5%, and Class 3 (Cosmetics and Cleaning Preparations) having an 8% share.
United Kingdom
The UK is an emerging cannabis market in Europe. Medical cannabis has been technically legal since November 2018, but strictly limited. Jersey, a self-governing dependency of the United Kingdom recently granted a license for farmers to grow hemp flowers for cannabis oil. According to a January 2021 press release, there were approximately 2,500 cannabis patients in the UK in 2020 — with some 40% of patients coming from London.
A reveals that the same Nice Classes (as found in the DPMA) are positioned as the top three — with Class 5 holding 24.1%, followed this time by Class 3 (8.4%), and Class 35 (7.6%).
Poland
Poland is another emerging cannabis market in the EU and is one of Europe's largest CBD markets. Hemp Industry Daily published data on the Polish CBD market recently which revealed that Polish farmers nearly doubled the area they cultivated for hemp last year.
The number of trademark applications last year also surged. The Polish UPRP records an increase of +81% in 2020, when compared to 2019 figures.
Thoughts For the Future
The pharmaceutical industry had long desired to build a trademark system for medical cannabis, but the diversity in worldwide regulation had made this unfeasible.
However, as of January 1, 2020, medicinal cannabis has been added as registered 'goods' under the Nice Classification System. Trademark registration for medicinal cannabis is now possible under Class 5 across the countries that are members of the international trademark register. Class 5 covers medicinal products and dietary supplements.
Although cannabis is still categorized as an illegal Schedule I drug by the U.S. federal government today, there has been recent talk on Capitol Hill of a change in policy. In December of 2020, the House of Representatives voted on a bill to legalize cannabis and expunge the records of those convicted under previous laws. Cowen Advisor, Vivien Azer said in a January 6, 2021 note:
"[W]e expect Congress will give cannabis companies access to commercial banking and insurance," Azer wrote. "We also see medical cannabis being protected. Capital markets access is largely dependent upon enactment of either the STATES Act or the MORE Act."
President Biden has said he would support federal decriminalization of the drug but changing the laws could still be a challenge.
Any policy change would create significant opportunities for brand owners and trademark professionals in the United States — the largest cannabis market in the world today.
If you want to learn more about how Corsearch can help with your cannabis-related trademark needs, please contact us today.