Blog
Covid-19 and Counterfeiting: How the Pandemic is Reshaping Brand Protection – Part 1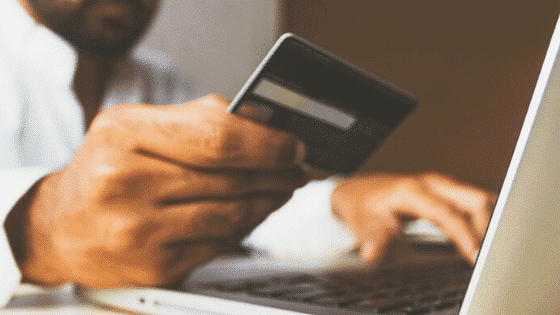 ---
On the 31 March 2020, the World Health Organization reported 697,244 confirmed cases of the COVID-19 (coronavirus), with 33,257 deaths caused by the disease.[i] The coronavirus has infected populations in 204 countries, areas, and territories, and the spread has been so rapid that it has resulted in unprecedented governmental interventions including border closures, regional quarantines, travel bans, and the forced closure of many businesses.
It is a situation that was unimaginable when the disease was first reported in December 2019, but the rapidity of its development has been incredibly severe. In addition to the overwhelming danger to life, stock markets have collapsed, recessions are threatening, and businesses in many sectors – particularly aviation, hospitality, and events – are facing the imminent threat of job cuts and closure. So, while it is the virus' impact on health which is most alarming, the economic impact will also have far-reaching consequences.
In this article, the first of two, I unpack some of the key ways that the coronavirus has already impacted the online brand protection and anti-counterfeiting strategies of brands and IP professionals. In the second article, I examine which industries stand to be most impacted by the pandemic, and what brands can expect to see in the short, medium, and long-term future.
The Initial Impact of the Coronavirus on Online Counterfeits
The current situation is dramatic and unpredictable, but it is not without commercial precedent. In the biography of Alibaba's founder, Jack Ma, it has been observed that 2003's SARS epidemic, "sickened thousands and killed almost eight hundred people," but it also "had a curiously beneficial impact on the Chinese Internet sector."[i] Interestingly, SARS was less virulent than the current coronavirus epidemic, but it fuelled online shopping for a Chinese population who were reluctant to leave home. The current signs are that in 2020, huge numbers of people will be more reliant on online shopping than ever before.
According to recent data from the analytics firm, QuestMobile, during the period of enforced quarantine observed throughout China, average daily mobile data use rose to 7.3 hours per day, meaning that adults spent almost as much time using mobile data as they typically would have spent at work on a normal day.[ii] Additionally, eCommerce patterns rose year-on-year during this same period.[iii] The takeaway is that increased social isolation led to more mobile data usage and more online shopping than ever in China, the first nation to isolate its people.
In terms of online brand protection and anti-counterfeiting in Asia, the initial impact of the coronavirus provoked a temporary cessation of activity because factories in China were mandatorily closed and the supply chain of both genuine and counterfeit goods to the West was interrupted. We also observed a subsequent reduction in the number of infringing listings on many Chinese platforms. However, observers should be cautious in overstating this decrease when other territories also known for counterfeiting (notably South-East Asia) may have filled this gap.
However, with China's factories and transport companies already gradually returning to work, the global situation is going to change rapidly once more as the supply recommences. At the same time, buyers in Europe, the U.S., and other regions now subject to similar levels of quarantine are exhibiting a similar turn to online shopping as physical stores close and more consumers are driven towards online marketplaces. According to a recent survey from Coresight Research, a quarter of respondents in the U.S. said they were already avoiding public places, but this jumped to more than 50% who would stop visiting physical stores and shopping malls when the outbreak worsens.[iv]
As a result, eCommerce is rising steeply, and businesses are scrambling to cope with the increased demand. In a blog post from 16 March, Amazon revealed that it is opening 100,000 new full and part-time positions to cope with the surge in online shopping.[v] Even without a full lockdown across the whole of the United States, data from the U.S. Census Bureau shows that eCommerce sales for January and February 2020 were at their highest since records began.[vi] The below table illustrates these figures over the last ten years, showing a clear peak in 2020.
How Should Brands Protect Themselves at this Time?
With budgets already stretched, many businesses may seek to reduce costs or delay investment in new projects. However, the resumption of supply from China, the surge in online shopping, and the immediate reduction in household income for many shoppers have already created a perfect storm for an influx of new threats to cybersecurity and brand integrity. Even at this early stage this has encompassed new listings of counterfeit goods, new forms of counterfeiting, and the development of a series of other assorted scams and malicious activities designed to exploit the situation.
For brands seeking to protect themselves against the estimated 509 billion U.S. dollar trade in fakes, now is a good time to implement a triage strategy focused on taking the most effective action when required, thus saving resources and protecting diminishing market share.[i]
Which Industries Will Be Affected and What Can Brands Do?
In Part 2 of this article, I unpack the likely short, medium, and long-term effects of the coronavirus pandemic on counterfeiting and brand protection. In this challenging scenario, it's perhaps more important than ever that consumers are protected from certain harms, and that brands continue to help provide that security and to stop the loss of revenue in an already shrinking economy.
For a discussion of which industries will be most impacted by the coronavirus in the short, medium and long-term, please see my follow-up article to be released soon on the Corsearch website. You can also follow the company at our LinkedIn page and keep up to date on all the topics and stories affecting all aspects of the trademark lifecycle, from clearance to online protection brand protection.
*This is an informational opinion article. The views and opinions expressed in this article are those of the author and do not necessarily represent official policy or position of Corsearch or its clients.
***
[i] https://www.who.int/docs/default-source/coronaviruse/situation-reports/20200323-sitrep-63-covid-19.pdf?sfvrsn=d97cb6dd_2
[ii] Quoted in https://www.wired.co.uk/article/coronavirus-share-prices
[iii] https://www.questmobile.com.cn/research/report-new/82
[iv] https://www.questmobile.com.cn/research/report-new/83
[v] https://coresight.com/research/coronavirus-briefing-coresight-research-survey-data/
[vi] https://edition.cnn.com/2020/03/16/tech/amazon-shipping-coronavirus/index.html
[vii] https://www.census.gov/econ/currentdata/dbsearch?program=MARTS&startYear=1992&endYear=2020&categories%5B%5D=454&dataType=SM&geoLevel=US&notAdjusted=1&submit=GET+DATA&releaseScheduleId=
[viii] https://www.oecd.org/newsroom/trade-in-fake-goods-is-now-33-of-world-trade-and-rising.htm
Learn more about Corsearch's acquisition of Pointer Brand Protection!