Blog
2022: Insights and actions at scale – to protect your content online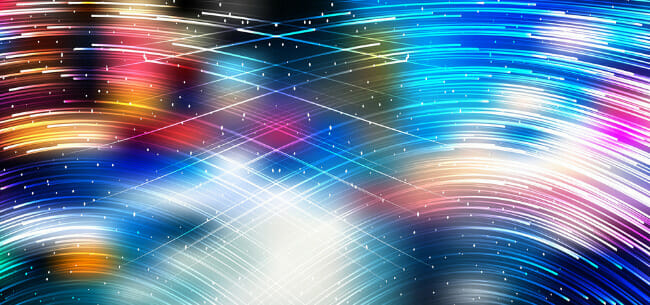 ---
Welcome from Simon Baggs, President, Brand & Content Protection @ Corsearch
"Our Content Protection team has exciting plans for the year and I wanted to write and tell you a little about them and also briefly reflect on what we achieved with our customers in 2021."
Solution-led offerings for your content protection needs
2021 was a year of significant escalation in scale for our content protection customers:
We processed and analysed over 11 billion listings on search engines;
We notified more than 20 million infringing links to the major search engines for removal – with a >96% success rate;
We removed more than 2.7 million infringing files and streams from pirate sites;
We grew our investigations team from 5 to 25 investigators and referred more than 53 major infringement cases to law enforcement;
We tracked over 142,500 domains for blocking in 14 jurisdictions.
Our scale, innovative technology and strategic approach, means we are well placed to push for even greater protection of your content in 2022. We are proud to represent you and to speak loudly on your behalf.
In 2022, our focus is on further developing our technology and expertise to extend our capabilities in enforcement.
In Search engine and social media enforcement – further increasing our detection and enforcement rates will reduce consumer confusion and harm and drive consumers to legitimate sources for content.
Illicit Sites – At least 40 of the top 200 websites in SimilarWeb's Arts & Entertainment category are pirate sites, reaching nearly 150 million unique users and generating more than 1.25 billion visits per month. We will be expanding enforcement activities to additional content types, including published works, educational content, audio files and gaming and software titles to further challenge these websites.
Enforcement & Intelligence – Our scale in investigations will enable us to build on our relationships with law enforcement agencies globally including PIPCU, Europol and Interpol.
Credential Monitoring – For one customer platform alone we have analysed over 75 thousand illegally distributed account logins and we have challenged the illegal sale of these packages on marketplaces. This is a vitally important service that we will continue to strengthen in the year ahead.
As always, we are very keen to learn from you about your areas of focus. You can learn more about our Content Protection offering here.
"We are incredibly excited about our consolidation plans in 2022. The combined strengths of our content protection solutions will create the industry's most comprehensive approach for disrupting the distribution of pirated content. I am eager to work directly with our customers this year to continue to drive innovation and impact in their content protection programs."

– Brian Conchuratt, VP of Product, Content Protection at Corsearch

Creating change with thought leadership
This year we will again host regular discussion forums so that content owners who face similar challenges can learn and benefit from each other's experience. We will publish a further data-driven whitepaper to support your efforts to drive positive change from online intermediaries.
In 2022, our whitepaper will focus on website enforcement, specifically un-responsive website hosts. If this is a particular issue for you and you'd like to be involved in pushing for change, please contact us here.
"As prior campaigns have shown, platforms are willing listen so long as they are presented with compelling findings and – crucially – objective data. Standalone websites continue to present a potent threat, as hosts and registrars ignore enforcement notices. Our campaign for 2022 will expose this with data insight to support your efforts to secure change."

– Michael Sweeney, Director of Service Delivery and Senior Legal Counsel @ Corsearch

New teams and initiatives to support you in 2022
We're making a number of changes to our teams this year to better support your needs:
Increased focus on platform relationships and standardized enforcement procedures: A dedicated enforcement team led by Joseph Cherayath will drive best practice and further our work with law enforcement agencies and online platforms and other intermediaries.
– Please reach out to Joseph Cherayath, VP of Enforcement, to find out more about our plans.
Sector-specific customer success: Our focus on customers is core to our business. We are rolling out a customer success team for Brand & Content Protection – to continue our focus on excellence in technology and service delivery and to drive insights through targeted working groups – acting on your feedback that you value collaboration and sharing best practice. Furthermore, we shall be initiating a Customer Advisory board for content owning customers to increase collaboration and facilitate further improvements to our services.
– Please reach out to Annie Wood, Director of Customer Success, to hear more about our plans.
Extending our partnerships with law firms: Stuart Durham heads up our work with law firms and other expert partners. Our technology and investigative teams support law firms with data, targeted investigations, evidence support and expert witness testimony and we are proud to work with law firms to support their client service.
– Please reach out to Stuart Durham, VP of Alliances and Partnerships, to learn more about our plans.
Corsearch is committed to supporting you in protecting your rights, revenue and reputation. The team and I look forward to working with you on our exciting initiatives this year – continuing to work together to make the Internet better for business and consumers.