Case study
Hemp/Cannabis/CBD Trademarks: An Interview With Evoke Law's Mary Shapiro and Nicole Syzdek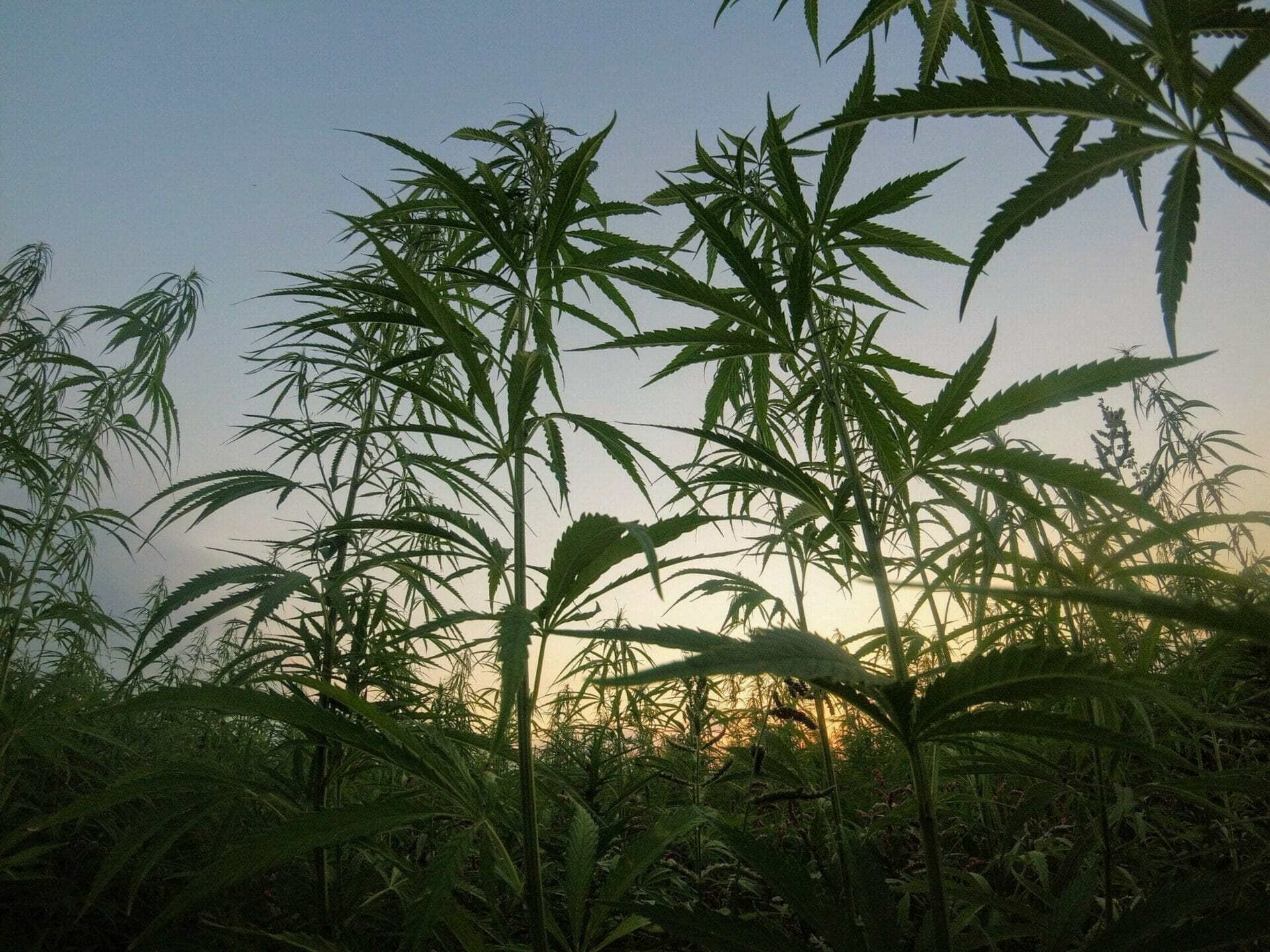 ---
Establishing Hemp/Cannabis/CBD brands starts with proper trademark research and clearance.
As the cannabis industry continues to grow nationally, cannabis operators, whether manufacturers, cultivators, retailers, distributors, etc., have increasing ability to secure trademark protection. In order to avail themselves of such protection, businesses will need to ensure that their brand is: available, registrable, and enforceable.
Further, the 2018 Farm Bill legalized the domestic cultivation of hemp, as well as production of hemp-derived CBD products (with some exceptions), which industry experts agree will lead to an explosion of new brands in the marketplace.
Over the last two years, Corsearch has developed a new Cannabis Industry Search designed for the unique nuances and considerations in the cannabis industry.
Corsearch Account Manager Alyssa Christensen recently asked industry experts Mary Shapiro and Nicole Syzdek at Evoke Law to discuss the current cannabis product marketplace and the importance of and challenges associated with proper clearance for marks.
Even though Cannabis and CBD marks are not allowed to be federally registered, can you discuss why you think it is important to clear your client's possible trademark?
Actually, you can register cannabis marks federally.
While you cannot register marks for marijuana or marijuana-derived products (meaning, where the THC content is over 0.3%), you can register marks for ancillary services, such as; providing information about cannabis online, offering educational services, and providing advocacy services for legalizing cannabis.
However, for hemp-derived cannabis and products (meaning, where the THC content is less than 0.3%), you can register marks for actual cannabis products, including; flower, concentrates, topicals, and more (but not ingestible products such as edibles, tinctures, sublinguals, and supplements, as these violate the Food, Drug, and Cosmetic Act). The USPTO recently issued examination guidelines for these marks.
With the passage of the 2018 Farm Bill, there will be a virtual explosion of new CBD products and brands in the marketplace.

– Mary Shapiro
What is critical to consider in clearance?
It is important and necessary to conduct clearance for cannabis marks for all of the same reasons as for non-cannabis brands. But, for cannabis marks, there are several additional challenges and considerations.
State trademark registrations matter. Most cannabis businesses still operate in a single state and only qualify for federal trademark registration if they offer an ancillary or non-touching-the-plant services outside of their home state. Cannabis businesses operating within a state may obtain state trademark protection for touching the plant products and services (retail, delivery, distribution, manufacturing, etc.), and in the context of searching, the presence of a state registration can be a red-flag as to availability of a mark for national use.
Common law (unregistered) marks are significant. Many cannabis operators do not understand that they can register a mark at the state level (for plant touching products) or at the federal level (for ancillary services and hemp-derived products), so they do not seek any form of registration. Some cannabis operators have been operating under the radar for so long, they still prefer not to be listed on any government database. This does not mean that the operation does not have trademark rights, since common law rights are gained from merely using a mark in commerce. Therefore, knowledge of common law references through searching can be extremely important; because although common law references cannot be cited during prosecution of a federal or state application, common law mark owners can challenge use and/or registration of a mark.
Additionally, there are an increasing number of sophisticated and well-financed cannabis operators creating national brands – Multiple State Operators. Regardless of whether they operate lawfully in multiple states, they can only secure federal registrations for non-touching the plant (ancillary) services and not for marijuana-based products, making comprehensive clearance critical to assess potential risks in expanding regions. Identifying confusingly similar common law marks is critical and could signal that entering into a certain state or region may not be viable.
It is critical to consider all cannabis product types. Because cannabis products are so highly regulated, marijuana products are presently sold exclusively in dedicated dispensaries and delivery services. Therefore, this is unlike traditional retail stores where different types of products are not displayed adjacently; all types of cannabis products are displayed in close proximity to each other. For example, a cannabis retailer may have a 5 foot-wide display space with many types of marijuana products presented side-by-side. This enhances the likelihood that consumers would think that the same or similar brand for topicals, edibles, sublinguals, vape pens, etc. are from the same source.
When clearing marks, consider at least the following goods and services: flower, concentrates, edibles, topicals, sublinguals, beverages, supplements and look at: International Classes 3 (non-medicated cosmetics and beauty products), 5 (medicinal products, e.g., tinctures, capsules, topicals, lotions, balms, salves, salts, etc.), 9 (vaporizer batteries), 11 (vaporizers), 29, 30, 32, & 33 (food and beverage products), 31 (seeds and clones), 34 (cannabis flower, concentrates, and pre-filled vape cartridges and smoker's accessories), 35 (retail and delivery services and distribution services), 41 (educational services), 42 (providing scientific information about cannabis), and 44 (providing health, wellness and medical information about cannabis).
It is necessary to look at non-cannabis products and services that are similar in terms of form or function. If a business has ambitions to expand nationally or internationally, it is important to know if there is non-cannabis brand that is likely to expand into the field of cannabis or may take issue with your use of an identical or similar mark for a cannabis-infused version of the same product. Manufacturers of e-liquid and e-cigarettes, foods and beverages, and non–mediated cosmetics and medicated preparations are likely candidates to expand their product lines once cannabis is federally legal.
How important do you feel it is to watch these marks?
Watching is very important in this emerging market. With state-based licensing programs and the prevalence of operators being licensed and located in a single state, most cannabis businesses are still not promptly applying to register their marks federally. We recommend subscribing to domain name watches because, even if a new business does not seek to register a trademark, they do regularly register domain names, allowing a trademark owner to receive notice at an early stage of a business's development and nip potential infringement in the bud.
Do you believe trademarks play an integral part in consumer protection?
Consumers, whether patients seeking medicinal marijuana- or hemp-based medicinal cannabis or adult users seeking recreational cannabis, all consumers rely on trademarks to distinguish goods manufactured by different sources. Cannabis consumers are not different than non-cannabis consumers, they can be confused as to the source of products and deserve the same ability to rely on the value of brand recognition.
When ordering a TM search are there any tips or suggestions you have – such a targeted goods & services, or ranking different international classes, which you have found helpful when reviewing for your clients?
Cannabis-related goods and services fall into multiple International Classes and they are potentially related based on the way cannabis products are marketed, sold, and targeted to the same or similar consumers through the same channels. Unlike other clearance search tools that charge for searching per goods/services class, Corsearch's Cannabis Industry Search recognizes the unique challenges and considerations regarding the relatedness of cannabis goods and services and allows you the flexibility to search in many International Classes for the same price.
In addition to identifying multiple potentially relevant Classes, it is helpful to identify wide variety of cannabis products in the general goods/services search bar. That said, we recommend using the "targeted" goods and services feature to draw the researcher's attention to the specific types of cannabis goods/services that the client is, or intends to provide to ensure that more attention is given to those products. For example, if the client manufactures cannabis vape pens, in the targeted goods specify "vape pens," "electronic cigarettes," and other smoking related products.
Why do you recommend Corsearch and the Cannabis Industry Search to your colleagues?
Corsearch has diligently developed sophisticated search queries in a wide array of sources that address the challenges in clearing cannabis brand names, identifying relevant references by: (1) focusing on common law and cannabis-specific sources; (2) acknowledging that identical cannabis and non-cannabis goods/services present risk of conflict; (3) recognizing that seemingly unrelated goods, e.g., topicals and vape pens and edibles and pre-rolls, may actually be related because of the highly regulated and dedicated channels of trade; and (4) providing comprehensive access to state trademark databases in all 50 states.
What is the #1 thing you get from working with us at Corsearch?
For the last few years, Corsearch has been focused on addressing the unique challenges of clearing marks intended for the cannabis marketplace. Corsearch responded early in the emergence of a nascent cannabis marketplace, and is responsive to regulatory changes and the growth of the global cannabis sphere. Corsearch also eagerly listens to client feedback; as they learn of new cannabis-related brand challenges, will adapt the Cannabis Industry Search tool accordingly. Corsearch has a strong commitment to creating products that add value for its clients.
About Mary and Nicole
Mary Shapiro is the Managing Director and Nicole Syzdek is the Associate Attorney at Evoke Law, PC, an intellectual property law firm located in San Francisco, providing counseling, prosecution, licensing, enforcement, maintenance, and dispute resolution in trademark, copyright, Internet, technology, and cannabis matters. Since 2009, Evoke Law continues to serve a diverse range of clients in the cannabis industry including retail operators, cultivators, product manufacturers, distributors, as well as ancillary product and service providers. Evoke Law recently authored a Trademark Strategy Guide for Answering an Office Action for a Cannabis-Related Mark, which is scheduled for publication mid-2019. You can learn more about Mary and Nicole at www.evoke.law or contact them at [email protected].
Disclaimer
The Corsearch Cannabis Industry Search is currently offered only for the U.S. market. The use, possession, sale and distribution of cannabis remain illegal under federal law. Nothing contained in Corsearch products and services is intended to assist in any way with the violation of applicable law. Federal registration of trademarks is currently unavailable for any goods or services that violate the Controlled Substances Act (CSA) 21 U.S.C. § 801 et seq. For trademarks used in connection with goods or services that violate the CSA, state registration of trademarks may or may not be available depending on state law. Corsearch products and services should not be used as a substitute for competent legal advice from a licensed attorney in your jurisdiction. Attorneys wishing to represent individuals and companies operating in the cannabis industry should consult applicable bar rules. Corsearch has no views or opinions on the legality of cannabis.
* Corsearch's Cannabis Industry Search includes trademarks registered at the state level, where Cannabis is deemed by the state to be legal for medical and/or recreational use.