Blog
Why Brand Impersonation is Increasing on Twitter & How to Combat It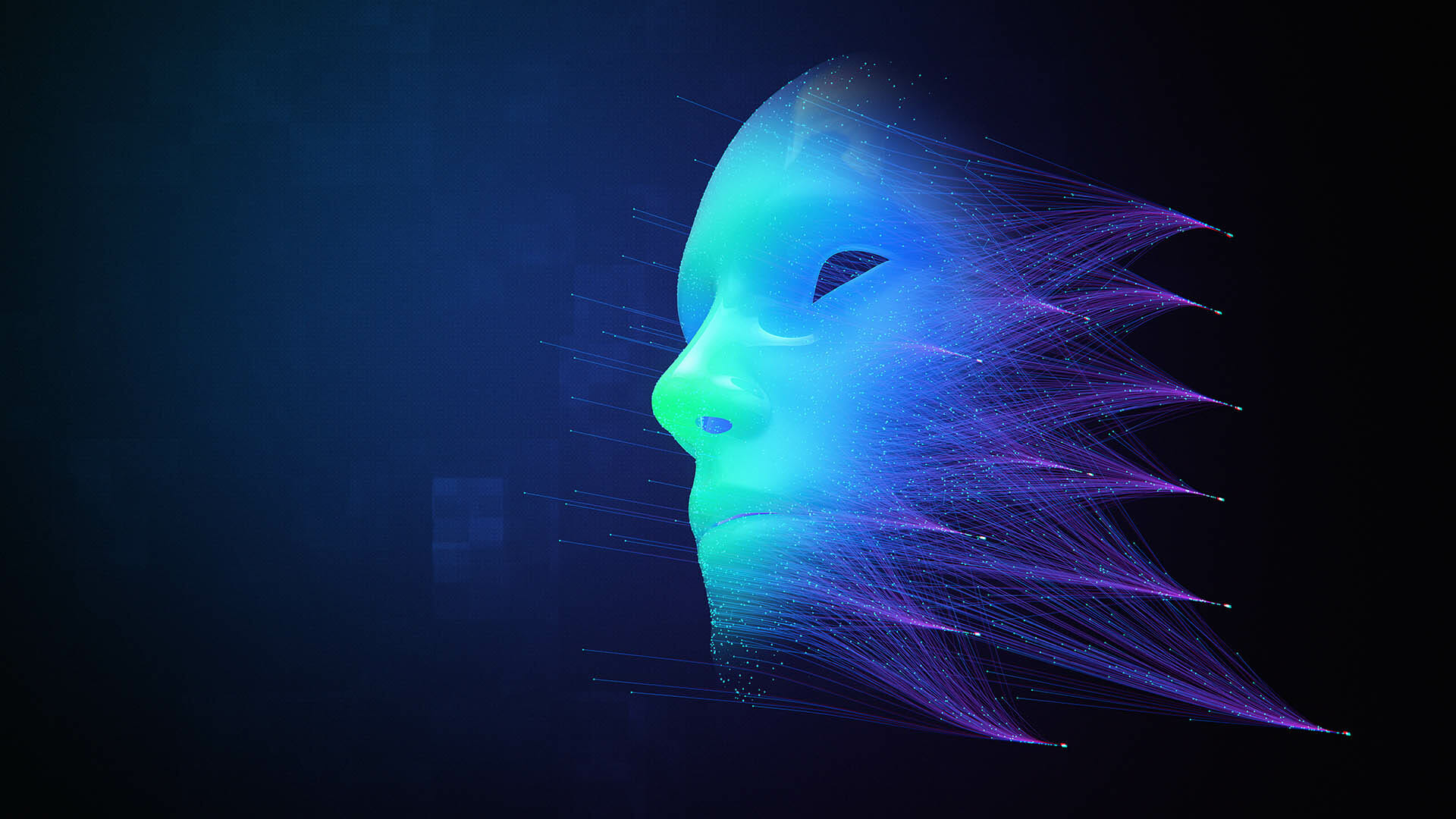 ---
Social media platforms present a prime opportunity for impersonators and scammers. Recent changes to Twitter's verification process have prompted an influx of impersonation accounts – with a number of high-profile cases resulting in reputational damage and financial loss to global brands.
Read this blog to learn about:
How the introduction of 'Twitter Blue' has led to an explosion in impersonation profiles
Other social media platforms that are affected by impersonation profiles
The types of threats facing brands and their customers
The solutions to tackle social media impersonation
'Verified' profile threat with Twitter Blue
Corsearch's Enforcement Team tackles impersonation and scams on Twitter – the vast majority of which are perpetrated by non-verified accounts. However, the recent introduction of verification subscription 'Twitter Blue' on 9th November 2022, following Elon Musk's takeover, has seen an explosion of 'verified' impersonation profiles targeting global brands.
From Twitter: "Twitter Blue is an opt-in, paid monthly subscription that adds a blue checkmark to your account and offers early access to select new features, like Edit Tweet."
Prior to Twitter Blue's launch, Twitter had tighter controls on who could verify their profiles with specific criteria (active, notable, or authentic). These accounts still exist as 'legacy verified profiles.'
Following the launch of Twitter Blue, however, users could pay $7.99/month and immediately receive a blue checkmark – the badge that was previously associated with Twitter's verification program. Twitter Blue subscribers were then free to change their display name at will. With huge swathes of bad actors exploiting the service, there were soon countless high-profile cases of impersonation involving global brands:
Elon Musk's own company Tesla was targeted by satirical Tweets about the company's safety record, likely causing reputational damage[1]
A profile impersonating Coca Cola posted a satirical Tweet offering to 'put cocaine back in' the drink, likely causing a brand safety headache[2]
Coca Cola's competitor Pepsi then became a victim, with an impersonation profile tweeting 'Coke is better'[3]
Celebrities, politicians, and other notable individuals weren't spared either:
A profile impersonating basketball star LeBron James stated that he was requesting a trade from Los Angeles Lakers[4]
A profile impersonating baseball star Aroldis Chapman, now a free agent, stated that he was re-signing with the New York Yankees[5]
With permission, a profile was set up by a Washington Post reporter impersonating the from Democrat Senator Ed Markey to highlight how easy it was to game the system[6]
According to an impersonation profile, Republican political candidate Kari Lake apparently conceded in the race for governor of Arizona[7]
After its chaotic launch, Twitter Blue was paused in November. The platform has since enabled, disabled, then re-enabled an 'Official' profile status to indicate true verified accounts.
From Twitter: "The Official profile label is applied to government accounts, certain political organizations, commercial companies including business partners, major brands, media outlets and publishers, and some other public figures."
Twitter Blue relaunched with tighter verification controls on Monday, 12th December.  Continue reading to learn how Corsearch's brand protection solutions give you visibility and protection against fake Twitter profiles.
Facebook, Instagram & TikTok also saturated with imitators
The Corsearch Enforcement Team regularly actions imitation pages and profiles on Meta's platforms such as Facebook and Instagram. These bad actors leverage seek to mislead your consumers, prey on the popularity of brand names and create accounts that abuse brand trademarks and images.
The team have also identified a growing trend of impersonation profiles on TikTok, with individuals setting up branded user handles with great ease and gaining mass followings for parody accounts.
Many brands still do not have an official presence on TikTok. Without monitoring and enforcement, they risk impersonation accounts becoming the 'single source of truth' as users do not have official accounts to cross-reference the content with.
The threats posed to consumer and brand safety
Fake competitions and scams
Impersonation pages commonly link to fake competitions and phishing domains that frequently make use of malware and adware agents. Consumers that fall victim risk financial and identity fraud.
Brand reputation and equity is at stake
Social Media allows for rapid dissemination of information – including information that is confidential, false and damaging to brand image. The longer misinformation is visible online, the greater the financial cost and time required to repair the damage. Once it is widely shared, parodied, or hits mainstream news it is becomes very difficult to remove, so acting fast from the outset is key.
Consumers likely to buy fakes
Counterfeiters increasingly use social selling setting up "stores" and pages using brand trademarks within user handles and display names and logos within their imagery. This confuses consumers who unintentionally buy fake products from sellers they believe to be genuine.
Corsearch offers complete visibility and protection against fake accounts
Gain full visibility of your brand presence on social media with a social media audit. A social media audit is the process of reviewing all social media entities associated with a brand to create a managed inventory of active accounts to drive a better consumer experience and surfaces unauthorised accounts using your IP to be addressed.
It is a powerful tool in your arsenal, allowing you to build a picture of your brand's digital footprint. You can use this data to flag dormant or rogue social media accounts for removal and recover lost accounts and their followers.
There are three core components:
Find where your authorised accounts are online
Understand where accounts are online or dormant
Determine unauthorised and impersonating accounts
Managing and controlling your brand's social media presence isn't a one-off activity, however. To ensure your brand remains protected, Corsearch's Brand Protection technology features automated monitoring to identify and prioritize new trademark impersonation profiles.
Our expert enforcement team then review collected accounts and action for immediate enforcement and removal. The team has a proven 98% success rate in enforcing impersonation profiles.
If a threatening account and its content remains online after enforcement, our dedicated Platform Relations Team ensures timely escalation.
It is also important to note that certain platforms such as Twitter may suspend, rather than delete, infringing accounts – they may give the user time to remove their violating posts and therefore reappear. Our monitoring policy therefore continuously watches for re-offenders.
Looking to stop impersonators from putting your brand and customers at risk? Trust Corsearch to find and remove fake profiles at scale.
Talk to a social media expert >
References
[1] https://www.aljazeera.com/economy/2022/11/11/fake-trump-bush-tesla-storm-twitter-after-verification-shake-up
[2] https://twitter.com/mmasnick/status/1591233007314423808
[3] https://www.marketing-interactive.com/twitter-trolls-make-brand-names-look-bad
[4] https://www.theguardian.com/technology/2022/nov/10/twitter-blue-verification-parody-impersonation
[5] https://www.theguardian.com/technology/2022/nov/10/twitter-blue-verification-parody-impersonation
[6] https://www.rollingstone.com/culture/culture-news/elon-musk-twitter-policy-someone-impersonating-us-senator-1234629849/
[7] https://twitter.com/ariehkovler/status/1591000913380098048