Blog
The New Legend of Zelda Trademarks and 8 Video Game Anniversaries in 2021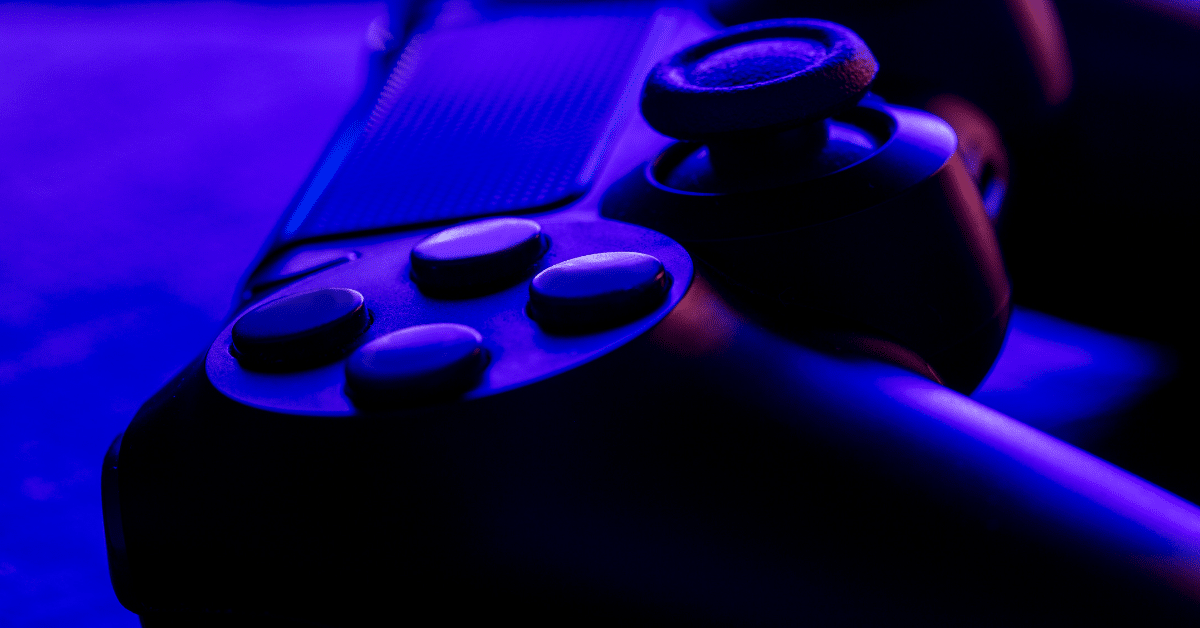 ---
A few weeks ago, we highlighted brands celebrating anniversaries in 2021. It's not just birthday brands we're interested in though because this year also sees some monumental video games blowing out the candles on big milestones. This was highlighted recently by revelations that Nintendo had filed new Australian trademarks for the Legend of Zelda series. This fueled speculation that new versions of the Phantom Hourglass, Ocarina of Time, Skyward Sword, and Wind Waker games would all be released on the Nintendo Switch in celebration of the Legend of Zelda 35th anniversary. As yet, no date has been set for gaming fans to get a new fix of one of Nintendo's most popular creations.
Trademarks are a significant part of the creation of video games and their resulting franchises, a market now projected to be worth in excess of 130 billion dollars annually. That's why we thought we should take a moment to point out some of the gaming brands celebrating anniversaries in 2021. Resident Evil, Sonic the Hedgehog, Streetfighter II — 2021 video games enthusiasts are spoilt for choice when it comes to their nostalgia.
2020 Video Game Anniversaries Were Important Too
While 2021 is set to be exciting, 2020 saw anniversaries for important titles such as Crazy Taxi, The Sims, and Chrono Trigger. One of the most interesting anniversaries, however, was for a game created by the world's biggest search engine, Google. In 2010, Google introduced its very first interactive Google Doodle, itself a 30th anniversary celebration of the classic arcade game PAC-MAN. Then, in 2020, the search giant re-released the Doodle, which can still be played today.
Launched by the Japanese games company, Namco (now Bandai Namco) in 1980, PAC-MAN has gone on to be the highest-grossing arcade game ever, with a reputed 400,000 cabinets sold and an inflation-adjusted revenue of $7.6 billion. The game was originally called Puck Man but the name was deemed to be inappropriate for English-speaking territories and was changed accordingly. A trademark search reveals that although Namco's original trademarks for 'Puck Man' have now expired outside of Japan, the mark has been consistently renewed at the JPO since 1976 and still has a presence in Nice Classes 9 (including computer games), 15 (musical instruments), 25 (clothing), and 18 (toys). The mark text in Japanese for the original PAC-MAN / Puck Man is written as パックマン.
One important question remains though. As it's now 40 years since the arcade versions of Frogger and Donkey Kong were released, will we get additional Google Doodles to pass the time?
The 8 Biggest 2021 Video Game Anniversaries For Trademark Enthusiasts
1 – Donkey Kong (1981, Arcade)
According to legend, the origins of Donkey Kong (and so of Super Mario who sprung from Donkey Kong) lie in designer Shigeru Miyamoto's desire to create original characters based on the Popeye comic strip. Rather than infringe the copyright of the original author, E.C. Segar, Miyamoto designed a new game based on a gorilla, a carpenter, (Mario was originally not a plumber but a woodworker called Jumpman), and Jumpman's girlfriend – all of whom mirrored Bluto, Popeye, and Olive Oyl. Donkey Kong turns 40 this year and remains one of the world's best known video game brands.
2 – The Legend of Zelda (1986, NES)
The Legend of Zelda 35th anniversary has already attracted much attention, which is not surprising given the popularity of this long-running game series. Although it's often confusing to non-players, Zelda is not the name of the elfin character popularized in games, toys, cartoons, and much more — the hero's name is actually Link and Zelda is the princess he is charged to rescue. Today, there are 260 live trademarks with the English mark text 'Legend of Zelda' and although Japan is the home of the phenomenon, both the Chinese and Mexican trademark registries hold more English marks. When you add in the Japanese ゼルダの伝説, the JPO becomes a more popular choice.

3 – Metroid (1986, NES)
In Metroid, another video game veteran of 35 years in 2021, players take control of a galactic bounty hunter named Samus Aran. Released in 1986 and influenced by the 1979 film, Alien, Metroid is notable for having one of the first female protagonists in a game. The name itself, written in Japanese as メトロイド\ was a coined term created as a portmanteau of the words 'Metropolis' and 'Android'. It was clear from the beginning that the developers saw this as an international title and, in some of the earliest registered marks from 1986, the name appears together in Japanese and English as one logo mark.

4 – Streetfighter II (1991, Arcade)
The second installment in Capcom's Street Fighter video game series turns 30 in 2021, but the game's status as one of the most popular and highest-grossing fighting games remains evergreen. The game has generated a phenomenal media franchise of movies, games, and merchandise, all of which is thought to have exceeded $10 billion in revenue — proving once again the need to have a solid trademark strategy that can protect and enhance commercial performance across many different commercial opportunities.
5 – Sonic the Hedgehog (1991, Sega Genesis)
If we're talking about successful media franchises then there is none bigger than Sega's blue hedgehog. The Sonic the Hedgehog 30th anniversary takes place in 2021 and a great deal of activity is planned, including new Sonic games, Sonic digital content, and a licensing program. Back in September 2020, Sega revealed a new Sonic the Hedgehog 30th anniversary logo, a variation of the classic speedy silhouette.
6 – Resident Evil (1996, Sony Playstation 1)
Noted by GameSpot as one of the 15 most influential video games of all time, the first Resident Evil game, which turns 25 in 2021, defined the horror-survival genre in gaming. By taking an immersive, cinematic approach to video games, Resident Evil has been widely credited as one of the sources for Hollywood's modern interest in zombies. To celebrate the Resident Evil series' 25th anniversary, Capcom is releasing a new CGI video series on Netflix called Resident Evil: Infinite Darkness. Interestingly, trademark data shows that the same name has also been registered in Class 9 for video games.
7 – Pokémon (1996, Nintendo Gameboy)
Another title hitting the quarter century mark in 2021 is Nintendo's Pokémon. The anniversary will be made even more popular by the fact that the 27th of February is celebrated globally as Pokémon Day due to its release in Japan on that day in 1996. A number of collaborations and events have been created to mark the Pokémon 25th anniversary. This includes music from Katy Perry and Post Malone and a number of Pokémon-branded outfits from jeans-maker Levi's. Also due for release in April is a new Pokémon Snap video game for the Nintendo Switch.
8 – Grand Theft Auto: Liberty City Stories (2006, Sony Playstation 2)
A relative youngster at just 15 years old, GTA: Liberty City Stories is notable as the ninth installment in one of the most successful and critically well-received video game series of all time. Outside of trademarks, the Grand Theft Auto series still has an important place in the history of intellectual property because of the singularity of its design elements. In 2006, the series was voted as the ninth greatest design icon of the twentieth century in a poll organized by the BBC and London's Design Museum. Concorde was voted in first place.
If you want to learn more about Corsearch's preliminary screening and trademark search services please contact us today to speak with the team.
DISCLAIMER:
*The above-mentioned brands are noted for factual reporting purposes only, the listing of the brands does not imply any relationship with Corsearch or its related entities.