Blog
Super Fakes and High-Quality Counterfeits in the Luxury Goods and Fashion Sectors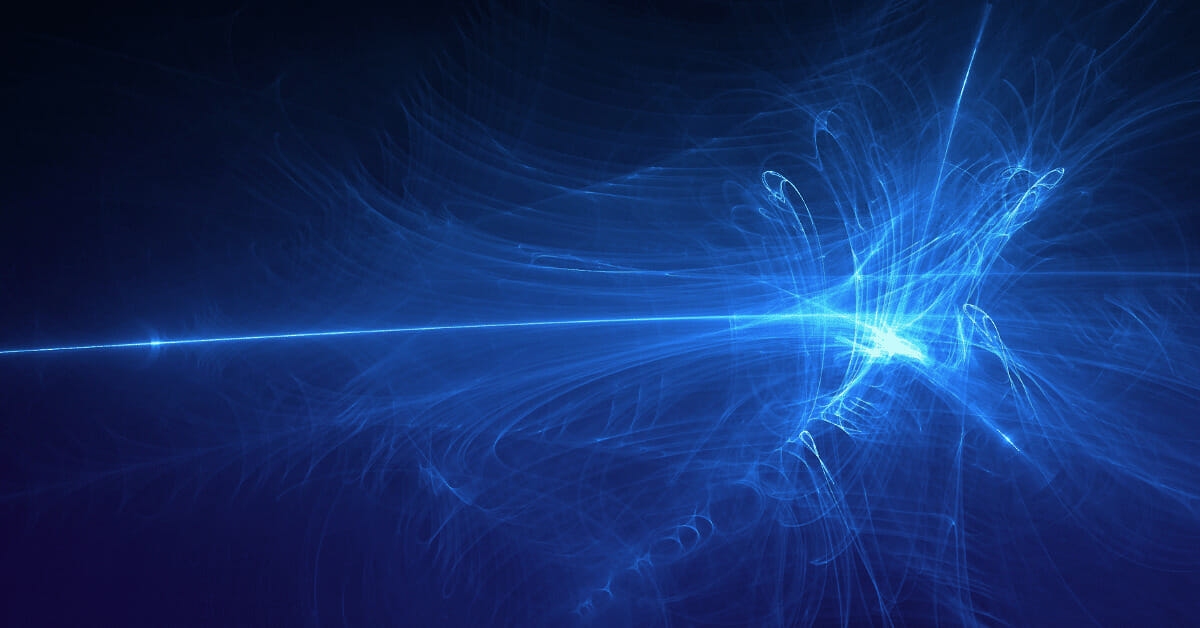 ---
Designer fashions may change with each passing season, but one trend that has remained constant for many years is counterfeiting. With some consumers searching for luxury goods at lower prices, counterfeiters have exploited this with cheap designer copies from China. Typically, for luxury brands producing premium quality products, the sale of cheap watches or replica handbags does not detract from a consumer base with high standards. Recently, however, fashion brands have come under threat from so-called 'super fakes'.
At Corsearch Brand Protection, fashion clients protect their brands through effective action against even the most high-quality counterfeits and trademark infringement cases.
What Is a Super Fake?
The term "super fake" characterizes an almost-perfect, high-quality fake copied from premium items such as designer handbags, shoes, and watches. In the language of those who sell counterfeits online, whether they are selling through an Instagram account in Russia or a WeChat account in China, these items are described as 'AAA', '1:1', and 'mirror' products. These all signify that a fake is much harder to differentiate from the lowest grade, A (an easily identifiable fake).
Although designer knockoffs have been available for a long time, the quality of replicas has increased significantly in recent years. This is due mainly to increasingly sophisticated networks of counterfeiters and the production of trademark infringing goods close to the source of genuine items.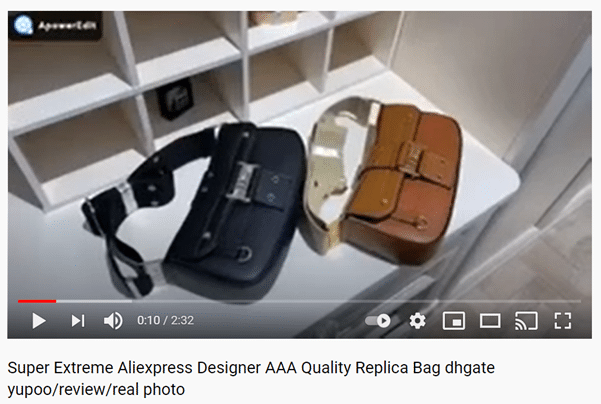 Counterfeiters selling high-quality designer fakes offer their copies on a wide range of channels, including eCommerce marketplaces, social media platforms, encrypted chat apps, and even through video content created to show how convincing their replicas are.
The Facts on Fakes: Quality Counterfeits Quantified
In its definitive report into counterfeiting, the OECD and EUIPO suggested that the global market for counterfeits has grown once again, particularly at the expense of brands who specialize in footwear, clothing, and leather goods. Those three product categories account for 51% of fakes imported into the European Union, meaning a loss of approximately $259 billion annually. At the heart of this trade in illicit goods are the high-end luxury goods brands who suffer disproportionately from being copied.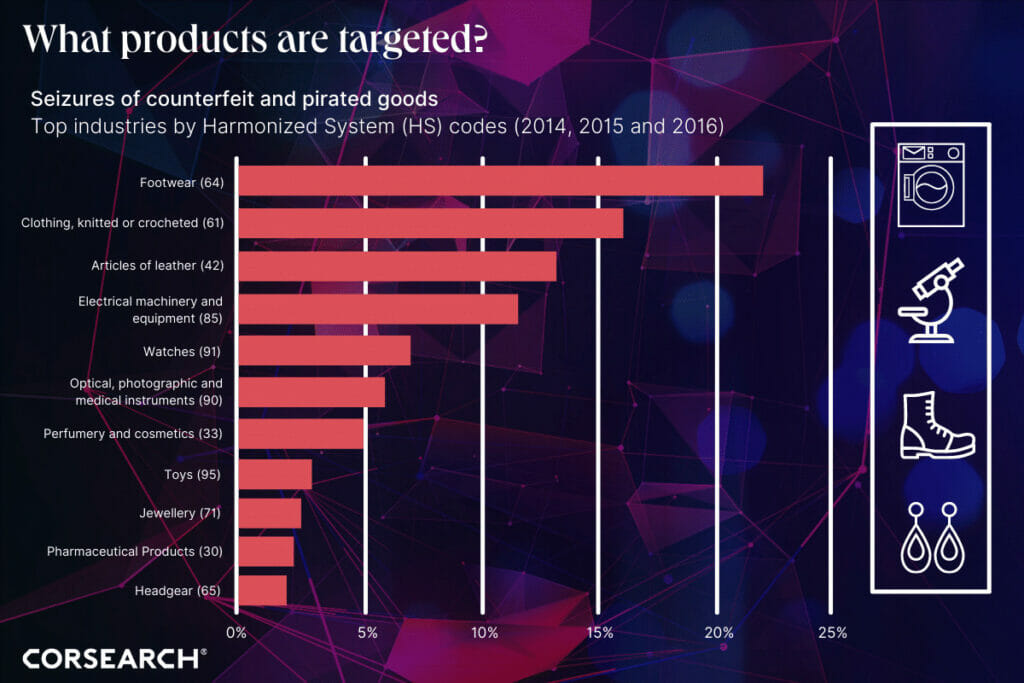 How to Protect a Luxury or Fashion Brand from Quality Designer Fakes
At Corsearch, we protect our luxury fashion clients from super fakes through a mixture of in-depth product awareness and technological solutions. Outside of brand protection, fashion consumers and other brand professionals still want more information though, so we have put together some of the ways that authenticators learn to differentiate fakes from the real thing. However, proper authentication should always take place by professionals with access to legitimate records and data.
How to Tell the Difference Between Fake Designer Bags and Genuine Products
Materials – No matter how similar a fake bag is to an authentic one, counterfeiters will never be able to use the exact same materials as these are one of the factors that drive up production costs. On top of this, many luxury brands use exclusive materials that are made solely for their products.
Handles & Straps – The placement of handles and the materials used in them are always checked to ensure the bag comes from an authentic source.
Stitching – Simple as it may seem, brands have unique manufacturers with distinctive working methods. Stitching can be important, especially the differences between hand-stitching and machine-stitching.
Hardware – Zippers, hooks, and other attachments are also checked to ensure authenticity. The weight, size, color, and quality can all be tell-tale signs of a knockoff bag.
Branding – This includes more than a simple check of spelling or design. Authenticators check the placement of trademarks, dependant on the style or design of the original bag.
How to Tell the Difference Between Quality Counterfeit Watches and Genuine Products
The Sound – The highest-quality luxury timepieces will often create no sound at all and be devoid of any ticking. This is because the mechanism within each watch has been created from intricate parts made from expensive materials. Without this level of craftsmanship on the interior, even good fakes will make more noise.
Finish – Craftmanship and finish are the key components of what separates a high-quality designer fake from an authentic piece. Rough edges, small scratches, and slightly unclear markings can all be tell-tale signs.
Weight – Given that expensive watches are often constructed from densely packed collections of rare gems and precious metals, their weight is a key part of their appeal. Experts are trained in the feel of authentic pieces and are able to separate them from counterfeits with weight as a factor.
Sapphire Top – In order to protect the dials and hands, premium watches use scratch resistant sapphire crystal tops rather than mineral crystal, acrylic, or glass. The sapphire top and its anti-reflective coating will give a purple or blueish tint when angled in different lights.
How to Tell the Difference Between Fake Designer Shoes & Sneakers and Genuine Products
Quality – Like most luxury products, exclusive shoes and sneakers are distinguished by high-quality workmanship and finishing in the stitching, gluing, and assembly of materials. Precision is everything in these products and traces of glue or slightly misaligned labels will give away even a good fake.
Trademark Infringement – Although many replica designer shoes are simple copies of existing styles, some sellers of fakes also create additional styles and then apply designer logos and names to designs of their own devising. Authenticators have extensive knowledge of legitimate products and brand back catalogues.
Origins – Luxury brands will have a limited number of factories in specific countries. Labels which claim the product is made in any country outside of these will reveal the product to be illegal.
Product Codes – Especially true in the world of high-end sneakers, brands have internal systems capable of labelling and tracking every shoe style (and even individual products) they produce. Counterfeiters are rarely scrupulous about these details and often attach barcodes where the product numbers are all the same. Authenticators will check the duplication of product codes for repetition.
If you want to learn more about brand protection, fashion fakes, and how to protect against counterfeits, please contact us today.