Blog
Black Friday Counterfeits — More Than Marketplaces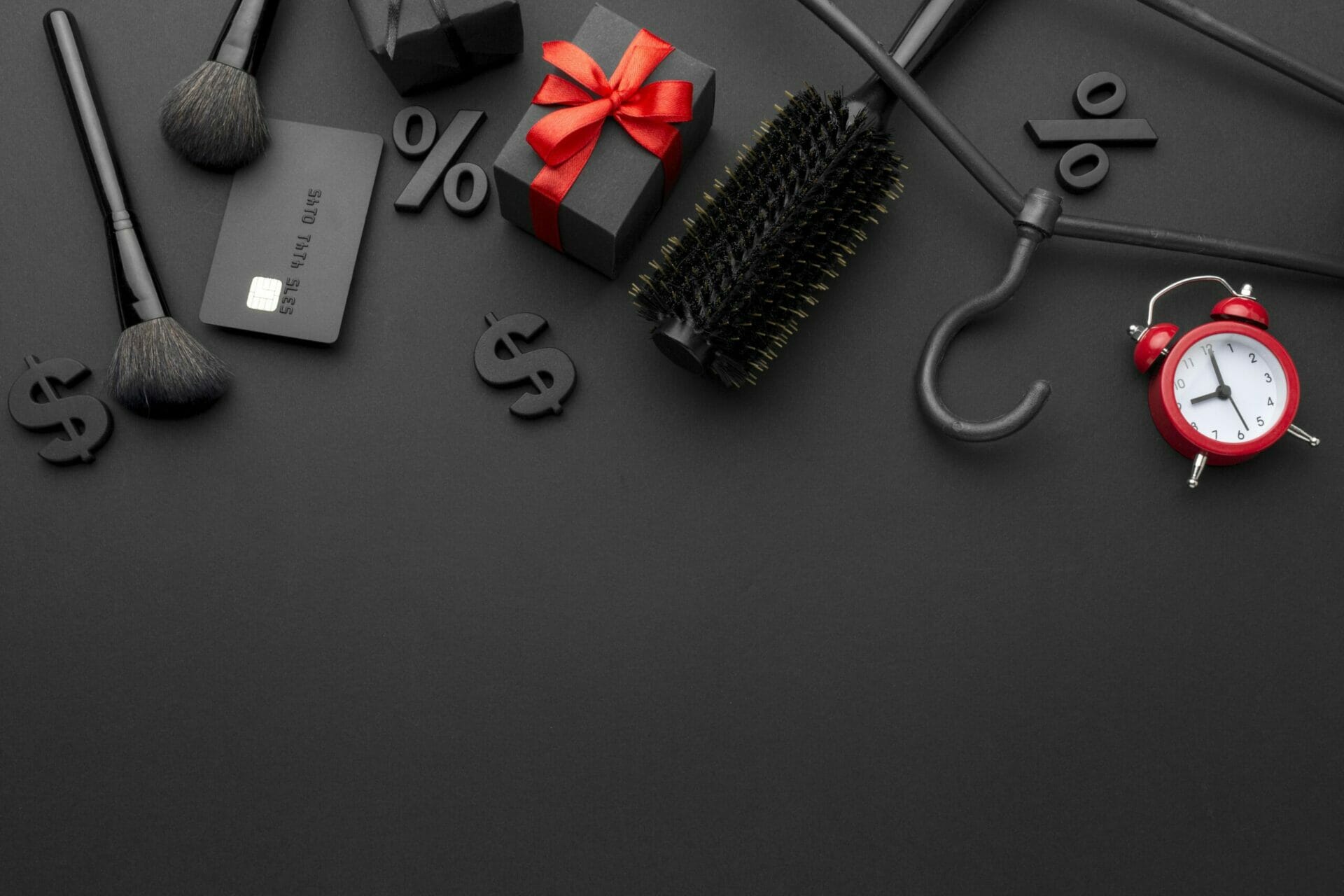 ---
Cases of IP infringement surge before high-profile shopping events, which makes removing Black Friday and Cyber Monday counterfeits every year a significant challenge. In 2020, with social media, social commerce, and other platforms growing in popularity too, counterfeiters and IP infringers are also employing new, difficult-to-monitor strategies to evade detection. This article offers suggestions for the removal of Black Friday and Cyber Monday counterfeits on a range of platforms. 
Black Friday, Cyber Monday, and Online Shopping
Black Friday and Cyber Monday are two of the most significant eCommerce dates in the year. Born in the United States, Black Friday was originally a single day of brick and mortar retail sales on the day following U.S. Thanksgiving in November. In recent decades, however, Black Friday has become an extended period of shopping that lasts through the Thanksgiving weekend and culminates on Cyber Monday, the single biggest online shopping day for countries outside of Asia.
According to analysis done on 80 of the top 100 online retailers in the U.S., Black Friday 2018 generated sales of $6.2 billion, while Cyber Monday was responsible for a further $7.9 billion.1 Those figures rose in 2019 as online spending on Black Friday jumped by 19.6% and Cyber Monday by 19.7%.2 Estimates for 2020 suggest that another increase of 13.9% in online sales looks likely, despite an overall slowdown of total retail growth.3
With such significant sales figures, and the expectation of future growth, this period is one of extreme importance for companies globally because Black Friday and Cyber Monday are now worldwide events. Google Trends data suggests that global interest in holiday season shopping has doubled in the past five years,4  while McKinsey's 2018 report also highlighted that European participation has risen too.5
Counterfeits and Black Friday 2020
While Black Friday and Cyber Monday are important for brands, the increase in eCommerce transactions and discounted listings that both days provide also creates an opportunity for counterfeiters and IP criminals.
In previous years, consumers searching for heavily discounted goods have been susceptible to cheap fakes masquerading as official, but 2020 is no ordinary year. In the context of the COVID-19 pandemic and the global economic contraction it has caused, eCommerce and consumer behavior have both changed and this is likely to be reflected in the way counterfeiters approach the holiday shopping season too.
Perhaps the biggest shift thus far has been the strengthening of online shopping. Consumers turned to eCommerce in great numbers in 2020, which lead to record online sales for companies such as Walmart — which recorded a 97% increase in online revenue during Q2 2020.6 Simultaneously, economically-challenged consumers have faced their own financial insecurities and their online purchases have been increasingly driven by value.
This has impacted on brand loyalty and new research by McKinsey suggests that 36% of U.S. consumers changed their preferred brands, while 25% tried cheaper, private label products.7
Data from the same survey also suggests that age is a factor in changing habits, with Millennials (those between 24 and 39 in 2020) being the age category with the broadest embrace of online shopping. This was reinforced elsewhere in the world too when the Chinese online giant, JD.com, released data showing that younger consumers had assumed purchasing responsibility for their family members too. According to JD.com, more than 70% of buyers born after 1995 had moved from buying for themselves to buying for their families.8
The changes are not just in the legitimate markets though and recent news from Japan has crystallized an underlying industry assumption that 2020's unprecedented circumstances may cause a rise in IP infringement and counterfeits. According to the Japanese Finance Ministry, in the first half of 2020 its customs authorities seized 18.7% more fake branded goods than in 2019 (also reporting its highest seizure figures for three years), which it attributed to increased online shopping as a result of COVID-19.9
2020 Key Points:
More online shopping
Younger consumers
Less brand loyalty
More price sensitivity and bargain-seeking behavior
A COVID-19-related increase in fakes
Facebook, Fakes, and the Social Media Landscape
Online marketplaces remain the most common method of advertising and selling counterfeits, but social media and social commerce have changed how IP infringers operate. In the context outlined above (with a set of younger, value-driven consumers) social media is likely to be even more important for intellectual property rights holders to monitor.
There are an estimated 3.96 billion active social media users in 2020, which means that 92% of the world's Internet users already have social media access.10
It's no surprise then that IP criminals now target the audiences found on Facebook (2.6 billion monthly users), WeChat (1.3 billion monthly users), Instagram (1 billion monthly users), and the growing list of new global platforms.11
Also driving the shift to social media is the reality that the line between social media and online shopping has thinned considerably. Platforms such as Xiaohongshu, Pinduoduo, and Pinterest all offer an integrated experience between user communities, content, and online shopping. Perhaps the biggest news story of the year in this regard was the launch of Facebook Shops and Instagram Shopping, both of which will offer shopping facilities to their vast user bases. For IP criminals seeking audiences, these developing commercial arenas provide new opportunities.
As social media and social commerce can be more labyrinthine than the marketplace ecosystem, it is also a more complex system for monitoring and enforcing against IP infringement. Private seller groups, encrypted communications, bot-controlled profiles, seller anonymity, and external-pointing links are all more common there than on established marketplaces. Data suggests, however, that just as with marketplaces, social media-advertised counterfeits peak around holiday shopping events too.
According to Facebook's data on reported IP infringement in 2019, there were more complaints about counterfeits, trademark misuse, and copyright infringement in August, September, and October — the months leading up to the holiday shopping season — than any other period. In fact, in 2019 Facebook received more than 270,000 complaints in those three months.12
How IP Criminals Could Use Social Media on Black Friday and Cyber Monday
Use of Influencers
Drop-shipping networks, where intermediaries buy imitation products wholesale from China and have them shipped directly to consumers without warehousing them, have become one common pathway that mixes traditional online shopping and social media.
Drop shippers buy from manufacturing contacts made through websites, marketplaces, and chat apps, but they also advertise heavily on social media, particularly through influencers whom they may pay or send free products in exchange for advertisement. In one high-profile BBC investigation in 2020, it was alleged that two high-profile celebrities, who have a combined Instagram following of more than 300 million users, advertised imitation electronics items. The influencers made no comment on the allegation.13
This practice was also highlighted in 2018 when another pair of highly popular Instagram figures were accused of directing their millions of followers to counterfeit websites selling luxury watches. The complaints peaked around Black Friday as the pair were said to increase their commercial tie-ins.14
Fake Discount Coupons on YouTube
We discovered several scam videos on YouTube that provided details of how users could generate fake discount coupons, ranging from $50-100. These coupon codes allowed users to obtain unauthorised discounts on our client's official website and, since they had thousands of views and comments, it's safe to assume the company had lost significant amounts of revenue prior to our intervention. Through monitoring and enforcement, we removed 20-25 similar videos and cleaned up YouTube.
Sponsored Adverts
It is not just sales listings that pose a problem on social media; sponsored adverts may also be assisting or perpetrating the infringement of intellectual property. Many adverts are created by the owners of counterfeit-selling websites, who can establish free social media profiles (some of which use trademarks or copyrighted material in their profiles) and then purchase ads targeted at fans of a particular brand.
Even when the adverts and profiles do not use registered trademarks, they direct users off the platform to third-party websites that sell fakes. For some clients, we have discovered that infringers use only generic properties to avoid detection on social media, but the targeted nature of the audience means that they still capture traffic.
With such an important season in view, few companies will be able to afford to leave themselves exposed to the risk of counterfeiting and IP infringement on social media and social commerce. 
Please contact us here to learn how Corsearch tackles these issues for some of the world's best-known companies. 
*This is an informational opinion article of Daniel Bennett of Corsearch. The views and opinions expressed in this article are those of the author and do not necessarily represent official policy or positions of Corsearch or its clients. 
***
1 https://news.adobe.com/news/news-details/2018/Adobe-Analytics-Data-Shows-Cyber-Monday-Broke-Online-Sales-Record-with-79-Billion/default.aspx
2 https://www.emarketer.com/content/us-holiday-review-2019
3 https://www.emarketer.com/content/us-holiday-review-2019
4 https://trends.google.com/trends/explore?date=today%205-y&q=%2Fm%2F0200gn
5 https://www.mckinsey.com/business-functions/marketing-and-sales/our-insights/black-friday-2018-consumers-are-eager-more-digital-and-willing-to-spend
6 https://techcrunch.com/2020/08/18/pandemic-helped-drive-walmart-e-commerce-sales-up-97-in-second-quarter/
7 https://www.mckinsey.com/business-functions/marketing-and-sales/our-insights/the-great-consumer-shift-ten-charts-that-show-how-us-shopping-behavior-is-changing
8 https://www.thedrum.com/news/2020/06/30/lessons-china-jdcom-adding-value-during-tougher-times
9 https://www3.nhk.or.jp/nhkworld/en/news/20200912_09/
10 https://www.smartinsights.com/social-media-marketing/social-media-strategy/new-global-social-media-research/
11 https://www.statista.com/statistics/272014/global-social-networks-ranked-by-number-of-users/
12 https://transparency.facebook.com/intellectual-property
13 https://www.bbc.co.uk/news/technology-53596192
14 https://www.bfmtv.com/tech/vie-numerique/instagram-deux-celebres-influenceurs-accuses-de-promouvoir-des-sites-d-arnaque_AN-201811280070.html