Blog
6 Things to Know About  Singles' Day: Fakes, Apps, and Cyber Attacks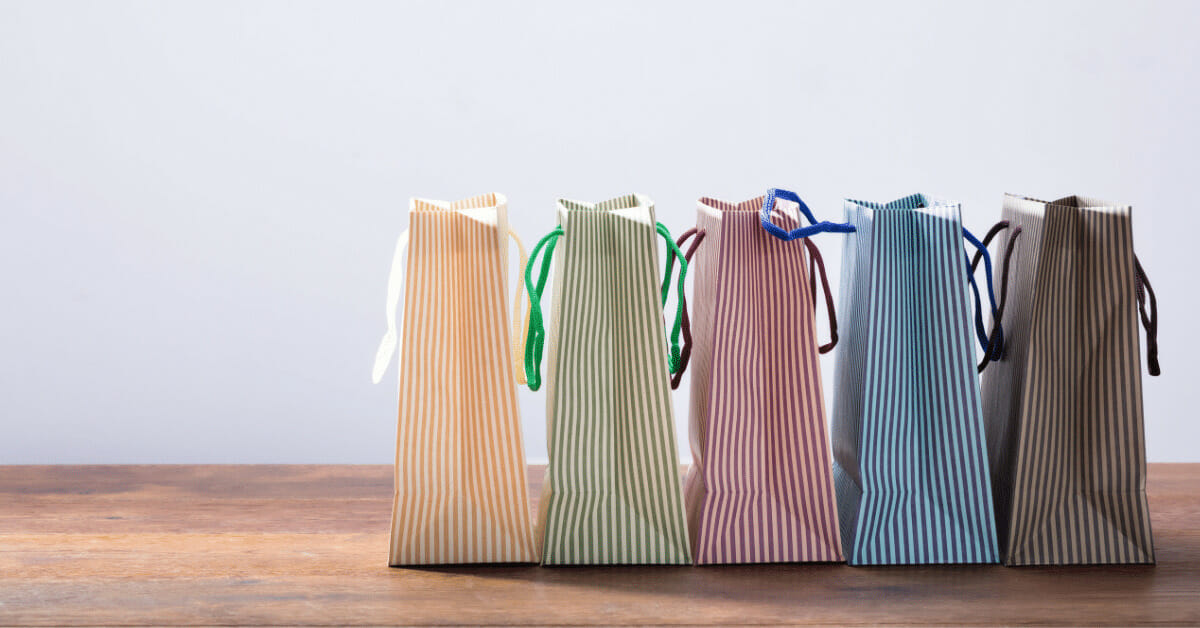 ---
Singles' Day is well publicized as the world's biggest single online shopping event, but managing the annual surge in counterfeits and IP infringement which accompany it is now a significant challenge for rights holders. With the holiday approaching, we answered some of the questions that our Brand Protection Analysts get asked about China's most important eCommerce event and the level of infringing activity. If you'd like to learn how we can help your brand secure its online presence and ensure your hard-won sales aren't lost to IP criminals this holiday shopping season, visit our Seize the Season page here!
What Is Singles' Day?
Started by Chinese students as an anti-Valentine's Day in 1993, Singles' Day was subsequently branded as an online shopping and gifting event by the Chinese online marketplace, Alibaba, in 2009. Celebrated each year on the 11th of November, the event's popularity has now become so great that the day is also now marked by attention grabbing discounts on rival platforms such as JD.com and Pinduoduo.
In fact, Singles' Day has become so popular that it even now takes place outside of China. The Lazada group hold Singles' Day sales throughout Southeast Asia, and since 2018, North American and European companies such as the German electronics retailer, Media Markt, have embraced the chance to add another day of sales to the calendar.
In November 2019, Alibaba surpassed records with a 24-hour Singles' Day that reportedly earned more than $38 billion.1 This was a sign of things to come in November 2019, and just a few weeks later, U.S. retailers witnessed a 3.7% increase in spending between Thanksgiving, Black Friday, and Cyber Monday. That rise on the 2018 figure was enough to push holiday season sales for that weekend to more than $1 trillion for the first time.2
Why Is Singles' Day Important for Non-Chinese Brands?
Singles' Day is increasingly international
As was mentioned above, European companies such as Media Markt have taken on the event, which has helped to raise consumer awareness. It is estimated that consumer awareness in key European countries was between 10 and 20% in 2019, but this is likely to grow, which may lead to more purchasing directly from Chinese websites.3
Chinese consumers want to buy from international brands
In 2018, more than 19,000 non-Chinese companies took part in Singles' Day, and Alibaba reported that 237 (many of them being high profile Western companies) experienced more than $14.4 million in sales.4 To exploit this growing Chinese market for their products, brands need to sell there and to limit possible fakes.
Singles' Day is a moment when all brands face infringement and brand abuse
It does not matter whether a brand sells genuine products in Asian markets because Chinese sellers offer international shipping to external buyers in addition to a domestic market. If there is an audience for a brand's products or services, wherever it is, Singles' Day is the time to protect it.
What Kind of Fakes Occur During Singles' Day?
It is well-known that China and Hong Kong are responsible for the greater part of the world's counterfeit products. It's annually estimated by the European Commission that more than 80% of the seizures of counterfeit and pirated goods by customs authorities in the EU originate in China and Hong Kong.5 It also follows that those countries are responsible for a significant proportion of other IP infringements that rights owners customarily face.
As many of these infringements occur on sites such as Alibaba and Taobao, leading to their inclusion on the "notorious markets" list of the Office of the United States Trade Representative, the most popular online shopping day of the year is bound to provoke even more counterfeits and infringement than ever.
The problem is not limited to fake apparel, footwear, cosmetics, and electronics, however, because Singles' Day has also become a locus for other forms of infringement and cybercrime. In 2018, approximately 4,000 fake shopping apps were downloaded on over 300,000 mobile devices in China. These fake apps copied the interfaces of online stores such as Pinduoduo in order to obtain confidential user information by offering fake listings featuring brand IP.6 You can find out more about Corsearch's App Store solution here.
Finally, the extremely high commercial value of Singles' Day means that even Alibaba is not immune to infringement and attack. In 2019, Alibaba reported that it had been subject to 2.2 billion different hacking and cyber-attack attempts in a single day. Proof, if it were needed, that Singles' Day comes with the burden of criminal activity.7
What Experience Does Corsearch Have with Enforcing During Singles' Day?
We work with our customers to develop long term monitoring and enforcement strategies that account for anticipated surges. In 2019, we protected the rights of one company through a special project looking at an increase in listings across Asia. What we noticed was a significant increase in infringing listings on a wide range of online platforms.
The increase was notable for its size, but for two other reasons besides. First, our price monitoring software detected that the average price of listings (based on other months studied) had reduced, suggesting that infringers were also taking the opportunity of the day's discounts to lower their own prices.
Secondly, enforced listings were not limited to Alibaba-linked websites, and infringements were found on Bukalapak, 1688.com, and eBay. Other Asian countries and websites were taking part in the event and will be increasingly important to watch.
Which Sectors Are Most at Risk from Counterfeiting and Brand Abuse During Singles' Day?
Alibaba reported that in 2018 its most popular products on Singles' Day included apparel, footwear, and daily necessities such as cosmetics and healthcare items.8
Most Popular Products

Food Supplements
Cosmetics
Personal Care
Clothing
Footwear
Consumer Electronics
How Has Singles' Day Changed in Recent Times?
Given the turbulent events of the pandemic, and the continued growth in online spending, Singles' Day could be more important for companies than ever. When it comes to how businesses should think about protecting their IP from brand abuse during this period, there are several key considerations.
eCommerce is here to stay
The COVID-19 pandemic has confirmed the inexorable rise of online shopping. Stay-at-home orders in the US and lockdown measures in other countries have accelerated eCommerce traffic and encouraged more businesses to develop their digital capacities. According to research from Adobe, this resulted in a year-on-year increase of 77% for online shopping – the kind of rise that would normally take between four and six years to occur.9 In the U.S., consumers do not intend to give up the new habit, and McKinsey's research suggests that consumer intent to purchase more online has risen by 15-30% for all categories.10 Singles' Day is predominantly an online event already, but this looks likely to increase again, and with it will come more infringement.
Value is pushing consumer behavior
In addition to steering consumers into the online channel, the COVID-19 pandemic has helped to break existing brand loyalties and to make consumers more price sensitive. Unemployment and the global economic contraction have also introduced caution into spending, with the apparent effect of increasing brand switching. McKinsey's data suggests that 36% of consumers switched brand loyalties during the pandemic, and that value for money (in addition to availability and convenience – less of a concern for Singles' Day) is a primary driver in product choice.11
With less loyalty and more desire for a bargain, many consumers will be prime targets for counterfeiters.
Different consumers, different platforms
One of the remarkable stories about consumer behavior in China came from JD.com, which revealed that younger consumers were increasingly taking on major decision-making roles for whole family units. As eCommerce habits increased, those people more seasoned in using the Internet were relied upon to find deals and make purchases. The question for brands now is just how far the decreased age may have an impact on shopping platform choice. Youth-centric social commerce channels will likely become more important than conventional marketplaces and infringements on apps such as RED and Pinduoduo will require increased monitoring.12
However, as Singles' Day develops, it's likely that sales will increase, infringements will rise, and a new set of online sales and communication channels will come to the fore. At a time when legitimate businesses can ill afford to lose sales, taking control of Singles' Day and its growing audience must be a priority.
For more on how Corsearch protects our customers through data clustering technology, risk-prioritized monitoring, and the largest China-based team in brand protection, please visit our Holidays page or speak to an expert today.
---
*This is an informational opinion article from an internal Brand Protection expert. The views and opinions expressed in this article are those of the author and do not necessarily represent official policy or positions of Corsearch or its clients.
**Editor's Note: This post was originally published in November 2020 and was updated for accuracy in November 2021. 
***
1 https://www.reuters.com/article/us-singles-day-alibaba-sales/alibabas-singles-day-sales-hit-record-38-billion-growth-slows-idUSKBN1XK0HD
2 https://www.emarketer.com/content/us-holiday-review-2019 
3 https://internetretailing.net/peak/peak/-uk-sales-could-hit-13bn-on-singles-day-2019-20507
4 https://www.digitalcommerce360.com/2018/11/12/alibabas-singles-day-shoppers-spent-nearly-31-billion-online-nov-11/
5 https://ec.europa.eu/taxation_customs/node/976_en
6 https://www.scmp.com/abacus/tech/article/3028968/forget-fake-goods-fake-shopping-apps-plagued-chinas-singles-day
7 http://www.xinhuanet.com/english/2019-11/14/c_138555184.htm
8 https://graphics.reuters.com/SINGLES-DAY-ALIBABA/0100B30E24T/index.html
9 https://www.forbes.com/sites/johnkoetsier/2020/06/12/covid-19-accelerated-e-commerce-growth-4-to-6-years/
10 https://www.mckinsey.com/business-functions/marketing-and-sales/our-insights/the-great-consumer-shift-ten-charts-that-show-how-us-shopping-behavior-is-changing
11 https://www.mckinsey.com/business-functions/marketing-and-sales/our-insights/the-great-consumer-shift-ten-charts-that-show-how-us-shopping-behavior-is-changing
12 https://www.thedrum.com/news/2020/06/30/lessons-china-jdcom-adding-value-during-tougher-times