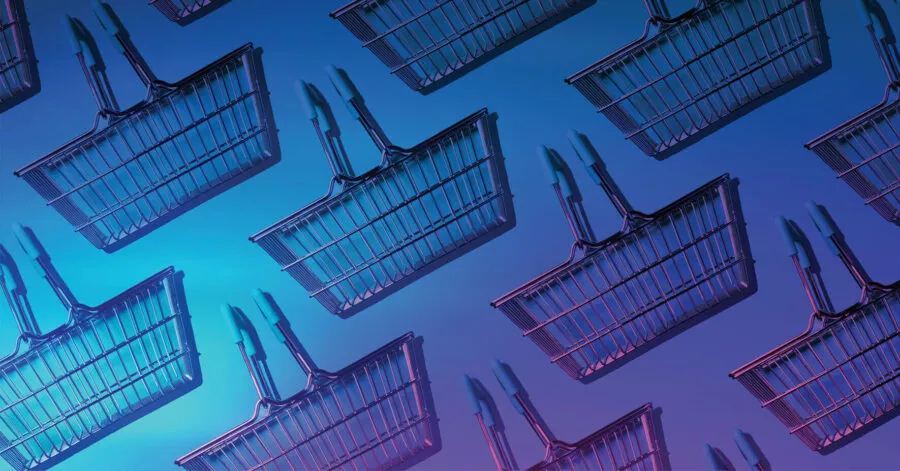 Seize the Season
The holiday shopping season has become the most important period in eCommerce. For some businesses, the 'Golden Quarter' of Singles' Day, U.S. Thanksgiving, Black Friday, and Cyber Monday now accounts for up to 40% of annual sales, but many are unprepared for the spikes in counterfeits and rights infringements that also occur.

With Corsearch, 'tis the season to take control of your brand presence and ensure hard won sales are not lost to IP criminals.
Talk to an Expert
A Global Opportunity
Popularized in the United States, the Black Friday to Cyber Monday weekend is now a global phenomenon that incorporates other important shopping events. The week of U.S. Thanksgiving, Black Friday, and Cyber Monday remains the biggest draw for companies and consumers, but it has also been joined by the world's largest one-day sale, China's Singles' Day event on the 11th of November. In 2009, the Chinese online marketplace Alibaba branded the event through a day of heavily discounted items and its importance has grown exponentially. It has even prompted Alibaba's rival JD.com to start an 11-day shopping festival of its own.
$139 billion
$8.9billion
+53 %
6.1 %
A Global Threat
Far from being limited to the United States and China, the online nature of holiday sales means they are now ubiquitous, with shoppers from Beijing to Bloemfontein doing much of their pre-Christmas spending in October and November. In the United Kingdom, sales on Black Friday increase by more than 1700% on a typical day, while 91% of Germans also know what Black Friday is.

With so much activity taking place, creating a sales strategy that capitalizes on the season is vitally important. What many businesses neglect, however, is the danger from lost sales and damaged reputations that also now accompanies this period.
Protect your Brand Today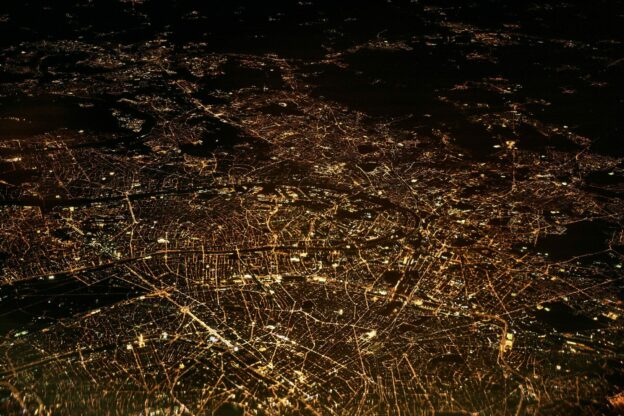 A Global Challenge
Increased sales figures are a cause for celebration, but there is also a dark side undermining this success. Increased eCommerce is preyed upon by counterfeiters and IP infringers, who use the season to increase their own profits at the expense of brands and at great risk to consumers. Figures from the Organisation for Economic Co-operation and Development (OECD) suggest that as much as 3.3% of global trade is lost to counterfeiting and piracy annually. Given the size of 2020's holiday sales figures for Singles' Day alone, this means that in excess of $3.3 billion was potentially lost.
$509billion
$3.3billion
40 %
18 %
The Outlook for 2023
With the year's biggest online shopping events on the horizon, few businesses can afford to sacrifice even more of their profits to the expected increase in counterfeits and other forms of infringement.
Even more than previous years, 2023 may represent the most significant of challenges for rightsholders. High inflation and spiralling energy costs, increased price sensitivity among consumers, and a large surge in online shopping will all play a factor in searches for cheaper goods that may lead to the purchase of counterfeits. The problem will be compounded by the evolution of new online platforms and increasingly sophisticated tactics from serial infringers, many of whom may themselves by driven by the prospect of a prolonged recession. 
Why Choose Corsearch?
Cut through complexity with rapid, accurate research tools for the clearance and monitoring of brands.

Our comprehensive solutions make worldwide brand and content protection fast and effective; reducing the time you spend manually searching and enforcing on thousands online channels.

With fast trademark watch notifications and online-to-offline capabilities, you can strategically prioritize the biggest threats to your profits and customers with data-backed intelligence and global investigative support.

Corsearch supports us with global data monitoring, expert teams, and innovative technologies that dramatically increase the efficiency and effectiveness of brand protection. Through tools such as Logo Detection and Image Similarity Matching, it is possible to reduce trademark, counterfeit, and design infringements in a way that protects our brands and our customers.
Zach Toczynski, Levi Strauss & Co.
Director, Global Brand Protection

Corsearch analysts are the experts to identify and enforce counterfeits found on websites, social media, and online marketplaces.
Warren Fox, Brother
European Supplies & Online Channel Strategy Manager

Corsearch's brand protection technology has enabled us to fight back and achieve the removal of a high number of illegal websites and counterfeit products. Violators can also be dealt with in an instant using the user-friendly reporting system. I recommend this product for every internet company.
Doug Mackay, Leading Edge Health​
Managing Director

Manually removing counterfeits without a partner brings many challenges. There are too many platforms and it took too many hours, which made it very ineffective. That is why we partnered with Incopro [now part of Corsearch].
Dougal Gordon, Caledonian Tree Company
Retail Development Manager

I would highly recommend working with Corsearch, not only because of its amazing technology which helps to understand and analyze the digital space, but also because of the high level of collaboration, communication and partnership which makes the whole working experience exceptional.
Svetlana Tsareva, Unilever
General Counsel Skin Care, Prestige and Head of Brand Protection
Talk to an expert
Talk to us today to learn more about how you can protect your brand and IP during the holiday season and beyond.
Talk to an Expert