Company-news
Corsearch Fosters Growth Through Women's Discussion Group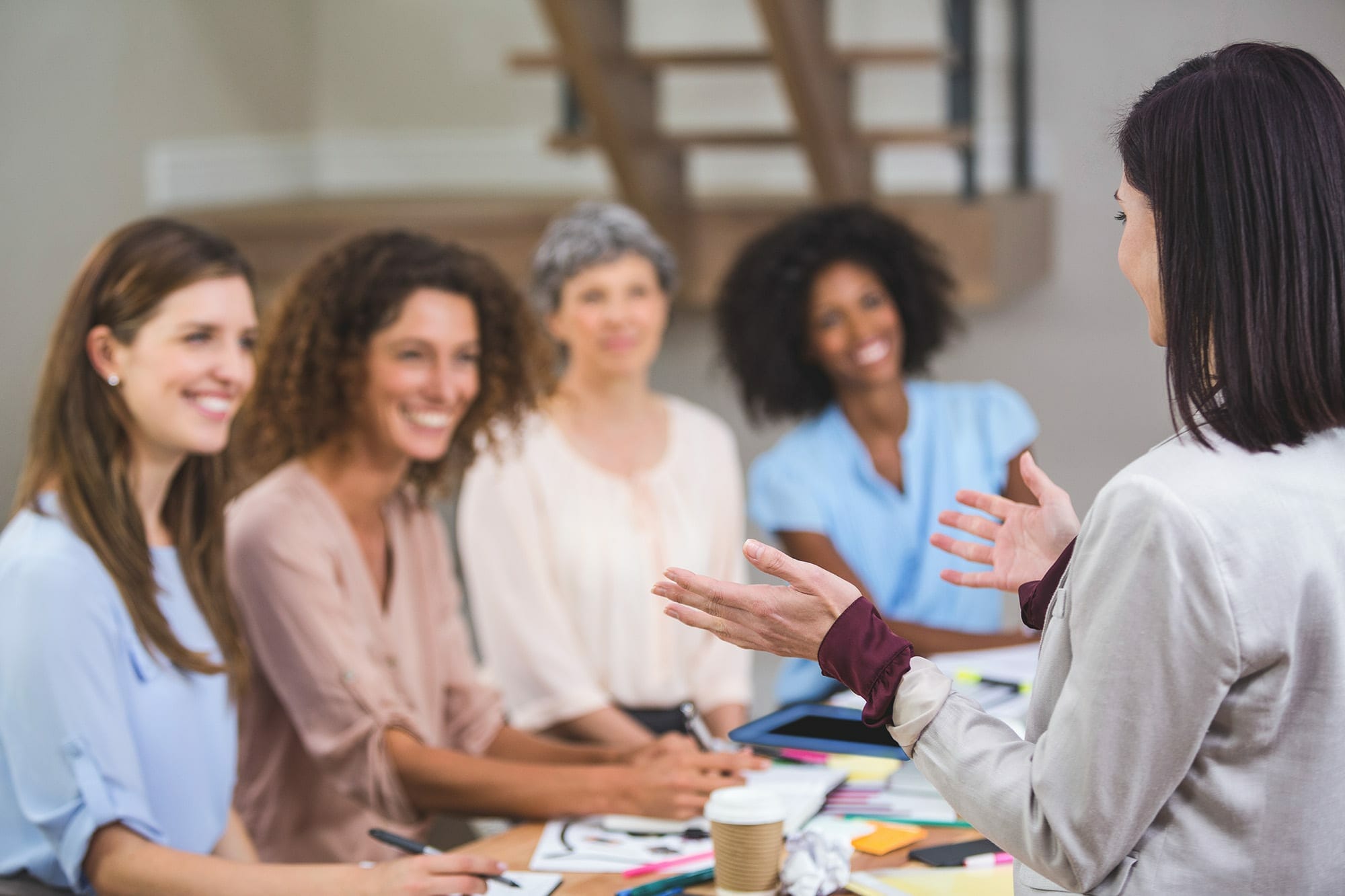 ---
At Corsearch, we are often told by our clients what they value most about our partnership: our humanity, attentiveness, and overall unparalleled support. For over 70 years, we have shaped our business around the idea that we can offer superior innovation, but also consistently address our clients' needs by being attentive, listening, and responding.
That level of support is not exclusive to our clients; it's woven through the fabric of our company culture as a commitment to Corsearch associates as well. And just one example of that commitment is the Corsearch Women's Discussion Group.
A bit of a misnomer, the Women's Discussion Group is actually open to all interested associates. Founded and led by General Counsel and Privacy Officer, Diane Plaut, and Project Management Officer, Gretchen Gellert, the group has as its goal to provide the ability for participants to share thoughts in an open forum on topics which span from personal growth, financial planning, and health and well-being, to creating positive experiences outside of work through time-off and giving back to the community.
"The hope is to show colleagues that the company supports each person as a valued individual and that we want them to grow, learn from each other and feel supported as part of the Corsearch family," said Diane Plaut. "Corsearch represents a company with values of inclusion, support and feeling good at and outside of work."
A Variety of Topics and Resources
Discussions cover a wide range of appealing topics, and often include guest speakers, Ted Talks, recommended readings and other informative and educational tools. This Fall's schedule will include:
Financial Planning– Planning for your future, retirement and for your family – Insights into personal financial planning: 401(k) and tools, tips and education for investment and retirement planning strategies.
Feed Your Soul – A discussion about how to be good to ourselves and do things in our lives to support and foster growth and positive thinking.
Giving Back to the Community – A discussion on opportunities within and outside of Corsearch to support those in need within our communities during the holidays.
Vacation and Holiday Planning – Website resources, third party specialists and discount programs, and idea sharing on how to plan quality time outside of the office to best enjoy time-off and new experiences.
An Open Forum
"These types of groups are important, but as the business world is changing, this one is especially important," said Chief Human Resources Officer Phillip Humphries. As more women move into leadership roles worldwide, it is so valuable that they have this forum to discuss challenges, ideas and other issues with their peers. I hope this group continues to grow and have increased participation, by everyone, at Corsearch."
The Corsearch Women's Discussion Group has experienced excellent participation, and the discussions have been serious, significant and helpful for all involved. Corsearch is looking forward to a great program schedule ahead with interactive and engaging meetings, sharing our thoughts and ideas, and supporting our associates in their personal growth.
Discover more about Corsearch culture and career opportunities.