Case Studies
How Arc'teryx Builds Actionable Intelligence on Counterfeiting Networks

Tom Herbst, Consigliere at Arc'teryx, shares how the outdoor equipment brand works with Corsearch to build actionable intelligence on counterfeiting networks in China and protects consumers from increasingly sophisticated fakes.
Brand protection issues for Arc'teryx
Counterfeit listings
Tom explains that online counterfeiting became a problem for Arc'teryx almost overnight.
"We started seeing significant counterfeiting about 12 or 13 years ago. It started more or less instantaneously – we'd not had a problem one day, and then the next week we had a huge problem on websites and marketplaces."
Social media advertising
Online infringement has now expanded into social media, with counterfeiters using adverts to direct unsuspecting consumers to their websites, Tom says.
"We focus on blocking infringers' advertising on social media because that's possible in a relatively short period of time, whereas it can be difficult to get a website taken down without legal action, which costs money and time."
Sophisticated counterfeits and the threat to brand reputation
"A lot of the techniques that have become industry standard over the last 20 years are those we invented. And so, in the early days of the counterfeits, they didn't look like anything we made – they just featured our logo" Tom states.
"Over the last four years, counterfeiters have become more sophisticated, manufacturing products that look similar to the real-thing – while still using really cheap, sub-standard materials. We've had anecdotes of consumers having bought these fakes, believing they are real, only for teeth to fall out of the zipper when they take it out of the packaging."
Tom explains the growing threat to brand reputation caused by more sophisticated counterfeits:
"We had one consumer who unintentionally bought a counterfeit skiing jacket and used it for several months. When the product became faulty, he wanted to return it to us thinking it was genuine. We asked the consumer to send us pictures of the garment before we accepted the warranty return, and we could see it was a fake."
"What hit me about these scenarios is that a consumer could use a counterfeit for almost a year, believing it was genuine, and think 'It wasn't bad, but it was nothing to write home about. I don't see how they could ever charge $800. I'm glad I only paid $100.' That's a real concern."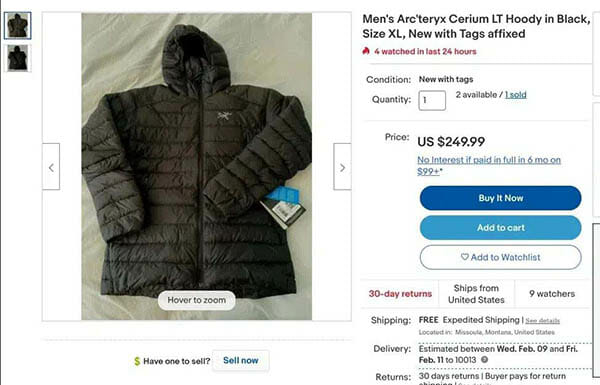 Arc'teryx's approach
Choosing Corsearch as a brand protection partner
"We started using a firm for online enforcement around 2010. In those days, we were primarily concerned about the eBays and Amazons of the world. We used this firm for three years but found that these takedowns didn't actually stay put and that some didn't even happen in the first place" explains Tom.
"Subsequently we moved to another provider. They largely looked at marketplaces, but websites were also becoming an issue for us. We stayed with that provider for about six years. However, we were still playing whack-a-mole. And, of course, that always remains to a certain extent part of the game, but we were not seeing results. So, we took a step back and thought about it a little more carefully. We then decided to look for a new partner."
"We looked at four different providers, including our current one, but ended up choosing Corsearch due to their technology and competitive pricing. We liked the look of Corsearch's brand protection technology and felt it would give better visibility at my level, not just to Corsearch's analysts. We also saw opportunities to use the network analysis functionality to collect information on networks of counterfeiters."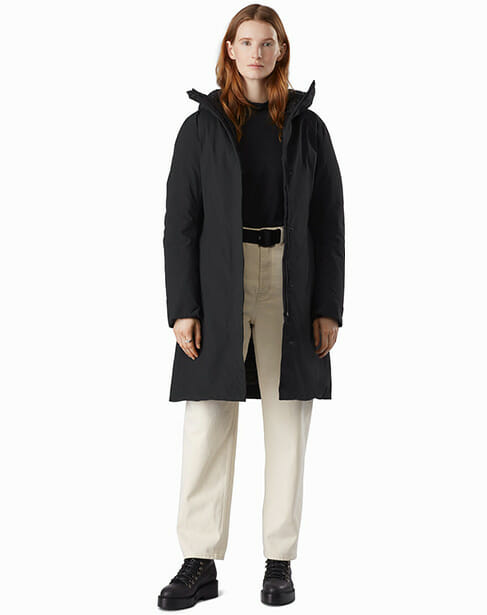 Corsearch data facilitates raids and criminal prosecutions
"In 2019, our group was sold to a consortium that included the Chinese firm Anta. With that came connections to their brand protection team in China. We now take action on the ground in China to shut down counterfeiting operations and pursue criminal charges against them" Tom states.
"Corsearch's technology has been really helpful for that, and the analysts in the Shanghai office work closely with our parent company. They gather information on networks of counterfeiters who are selling on Taobao or other Chinese marketplaces and pass that on, rather than sending takedown notices immediately – this is so we don't alert the counterfeiter that we're actively investigating them."
"Anta then investigates further to find out where the counterfeiter's factories or warehouses are located and then pursues criminal charges. And we've been successful with this approach – initiating a number of raids against counterfeiting operations, with successful prosecutions following up. Compared to 2019, raids have increased by a factor of 20."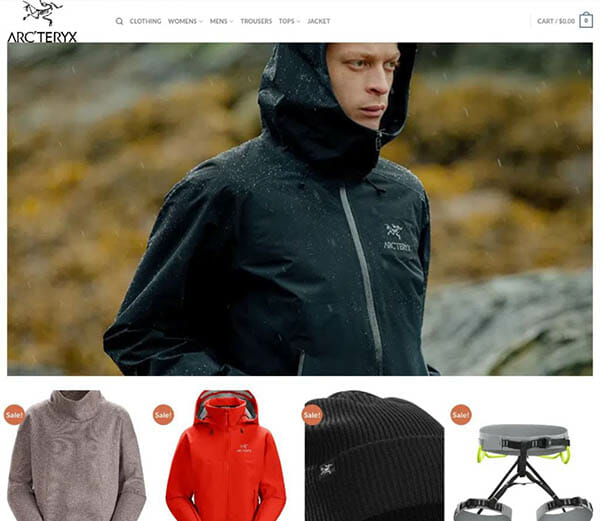 "Corsearch is a good player to have on your team. The software is easy to use, and the reporting dashboard gives me visibility of online threats. We have the ability to connect different counterfeiters together and identify the criminal groups involved. In our case, particularly with chasing infringers on the ground in China, it is really, really useful."

Tom Herbst, Consigliere, Arc'teryx Equipment
Corsearch uses image matching technology to determine the illegitimate use of Arc'teryx's copyright imagery. Analysts configure risk rules to automatically tag infringements based on image matching and price information.
"We use Corsearch's image technology as the first line of defence against counterfeiters – as we can easily identify them using copyrighted photos. Corsearch's analyst team maintains a comprehensive and up-to-date image library to help us discover illegitimate sellers on key platforms such as Amazon" Tom explains.
"I have to say everybody that we've worked with — the analysts and wider brand success team — has been really easy to work with, really helpful and really willing to do whatever needed to be done."

Tom Herbst, Consigliere, Arc'teryx Equipment
Connect networks of infringers and build evidence for offline action
Corsearch's brand protection technology systematically scrapes the internet using machine learning technology, enabling businesses to discover infringements on websites, marketplaces, social media, paid search, and more.
For Arc'teryx, the capability to identify high-risk infringements across key online channels and build actionable intelligence on counterfeiting networks in China has been critical to protecting brand reputation and exclusivity.
Whether you're a midsize organization or a Fortune 500 enterprise, Corsearch brand protection solutions give you the confidence that your business and consumers are fully protected online. Request a demo from one of our experts to find out why Corsearch is the right choice for you.
This case study was originally published on the Incopro website. Incopro was acquired by Corsearch in 2021, with the two organizations combining their IP and expertise to better serve the market.