Blog
Round Table: Online Brand Protection in the Football Industry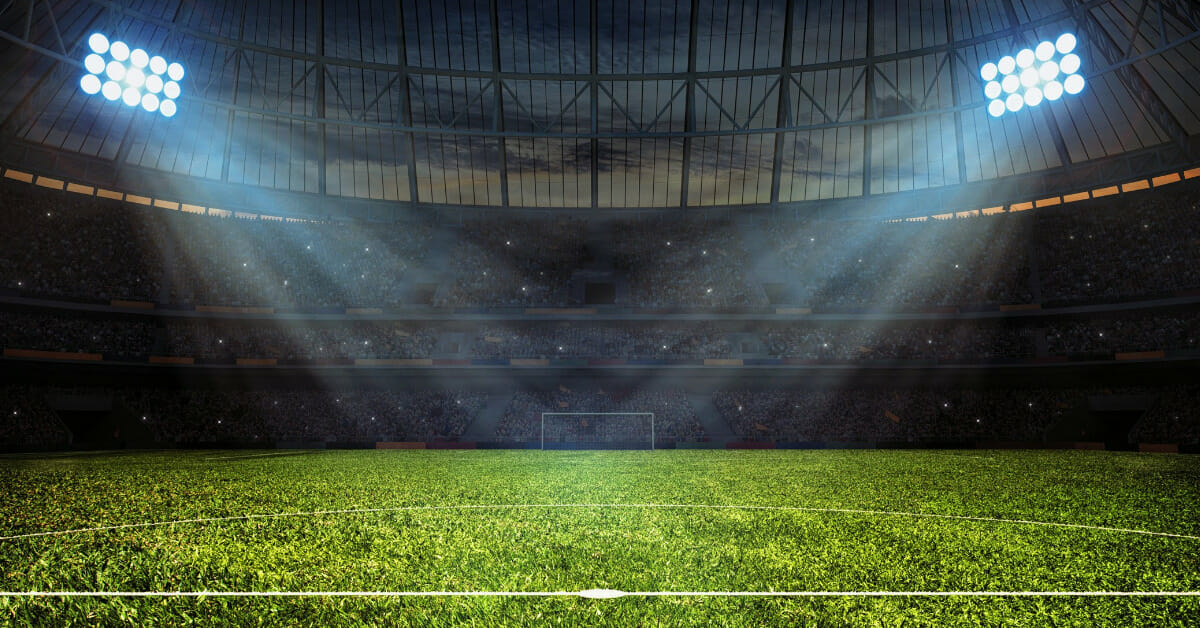 ---
We brought together a group of brand protection leaders from football clubs, leagues and associations to discuss recent changes to the industry and the challenges they are facing.
What recent online changes has the football industry seen?
Even before the pandemic, there had been a notable shift to e-commerce, particularly in the last five years. One major European football club claimed its total (online and offline) global merchandise sales had doubled since 2016, having partnered with over 100 licensees as well as international retail partners.
The pandemic has acted as a catalyst to this shift, with the same club adding that that e-commerce sales had doubled in the last two years, and claimed e-commerce would now be the clear focus for growth over the next 4-5 years.
This has also meant a shift in counterfeits from offline to online, which has created a challenge for the retail side of the business at football clubs. The pandemic has accelerated the shift, which has been difficult to keep up with globally.
Since March 2020, clubs have had to move more resource to focus on online IP protection, and this is seen as a step-change. Even since the easing of certain lockdown restrictions, the trend of counterfeit football merchandise online continues to accelerate.
What else has changed in recent times?
The impact of the pandemic has changed not just how consumers shop, but also dictated demand for new products – the obvious example being face masks. One major European football club claimed how there were over 500 different versions of facemasks available online before the club had released its own version.
This issue is particularly prevalent in territories where clubs haven't established themselves strongly or educated the platforms on what products they do or don't sell, or what's a genuine product. If non-genuine products land in the market first, this can have a major impact on the sales of genuine merchandise once launched.
With many major clubs having an increasingly global fanbase, these kinds of challenges are common – it's difficult to break through and have immediate impact through genuine channels when local counterfeiters have established themselves first.
This is why it's so vital for clubs, leagues, and associations to invest in a comprehensive online brand protection strategy. In some instances, that might mean shifting budget from offline operations such as raids or recalls, to online. One club spoke about how this split was previously 70% offline vs. 30% online, whereas it's now 20% offline vs. 80% online.
What challenges does football face with online marketplace platforms?
A major focus for online brand protection professionals within the football industry is on global marketplace platforms. In a survey conducted during the roundtable, 62% identified online marketplaces as their biggest brand protection challenge in 2021. While marketplaces provide an opportunity for brands and licensees to grow e-commerce sales in key markets such as Southeast Asia and East Asia, they are also exploited by local counterfeiters.
Football brand protection professionals claimed the threat of infringing sellers in East Asia and Southeast Asia were the most significant, with all of those surveyed claiming one of these territories as the regions that will pose the most threat in the next five years. Some of the key platforms in these territories – DHgate, AliExpress, Lazada, Shopee, Tokopedia and Bukalapak were among those mentioned – lack in taking sufficient proactive action to tackle repeat infringers.
It was noted how counterfeiters had become increasingly agile and sophisticated in going to market, often mirroring legitimate online strategies of the clubs. For example. If a club were to target a region such as Malaysia or Indonesia as a key growth area with a significant fan base, the same territory would see significant online issues.
The clubs spoke about how certain marketplaces in some of these areas have improved their processes and proactive measures, but suggest there's more that can be done around reporting, transparency, data sharing, more stringent seller verification, and easier disclosure of infringing seller information.
It's also common for clubs to leverage their commercial relationships to prioritize enforcement, and it's valuable to have good personal relationships with platforms when it comes to escalation.
What challenges does football face with social media platforms?
While the volume of advertising or sales on social media isn't currently as large as marketplaces, there has been a noticeable increase in infringements on social platforms. Similarly with marketplaces, clubs spoke about how leveraging commercial relationships can be valuable in pushing for action on the likes of Facebook and Instagram. However, with the newer, emerging social media platforms, enforcement can be difficult, and proactive measures are poor.
Keeping a close relationship with internal teams such as social media, marketing, and PR is helpful. These teams are more immersed in this area and can highlight certain trends or insights that can help with brand protection strategy. Also, having strong personal relationships and brand awareness with social media platforms can help with escalate issues, data sharing, and evidence gathering.
The leaders spoke about how messaging apps, have become a more prevalent threat recently – the likes of Whatsapp, Telegram, or private groups on Facebook. These closed chat environments are extremely difficult to monitor without being part of, and take a lot of manual effort to find, monitor, and enforce upon. It was claimed that Whatsapp and Telegram tend to be reluctant to take down groups, even with evidence.
Due to the fan culture and live nature of football, Twitter is also a focus for many organizations. Often, improper use of content or trademarks are an issue, but the clubs and associations noted frustrating inconsistencies in how these issues are handled, with individual tweets in particular more difficult to enforce upon, whereas profiles can be easier, but unless it is very clearly infringing or explicit material, Twitter has been known to be more lenient, citing freedom of speech.
How are football clubs, leagues and associations changing their strategies to tackle online threats?
This shift has meant internal challenges for the football clubs, leagues, and associations, in terms of how they allocate resource and prioritize a growing range of threats.
One of the main challenges is deciding where to enforce, and allocating resources and budget to these key targets. This is where having strong internal collaboration is key, to gauge what actions will have the most significant commercial impact and best support the key strategic goals of the business.
For example, targeting the likes of China or Turkey, where much of the manufacturing takes place, would have a different impact to targeting other territories which are more impactful retail markets such as Southeast Asia or Australia. It's important to be aligned with other internal teams to bring this holistic view, understand the commercial needs of the business, and overlay with an online brand protection program to build a cohesive strategy.
How do football associations work differently to clubs when it comes to brand protection?
The nature of associations can often mean their strategies are more event-driven, centered around tournaments or finals that bring focus annually, or every four years. The strategy here tends to be more short-term, working month by month to understand and prioritize the expected threats. Online, this tends to be the illegitimate use of registered marks on merchandise, and it can often be necessary and beneficial to collaborate with clubs or national associations to enforce when these marks are used on their merchandise.
How can the football industry better collaborate on brand protection issues?
Brand protection vendors can act as a facilitator and help with sharing data between football organizations to help disrupt large-scale infringer networks. Often counterfeit sellers will target markets with similar products infringing multiple clubs at the same time. If clubs are looking to target similar markets it could be beneficial to share data and take a 'stronger together' approach to tackling infringers.
Likewise, if key events take place that are likely to drive a spike in threats – for example two major clubs meeting in a major tournament final – the relevant clubs and associations can work together to provide collective intelligence and resource.
Online brand protection tips for football clubs, leagues, and associations
Ensure strong collaboration with other internal teams such as marketing, social media and e-commerce. Understand which actions will have the most significant commercial impact and best support the key strategic goals of the business, then overlay with an online brand protection program to build a cohesive strategy.
Be prepared to allocate resource and prioritize a growing range of threats. Particularly for major clubs with a global fanbase, it's important to be able to allocate adequate resource to the markets and platforms that are key to growth.
Build strong relationships with key online platforms. This can help when it comes to prioritizing and enforcing on infringing listings on marketplaces and social media platforms, whilst improving data sharing between all parties can help identify larger scale infringer networks.
Collaborate with other organizations. Whether it's other clubs or associations, more can be done between organizations to share data, collaborate, and take action. A collective voice is stronger in terms of encouraging positive change in processes and regulations. Vendors and associations can help facilitate this.