Blog
Have You Properly Locked Your Domain Portfolio?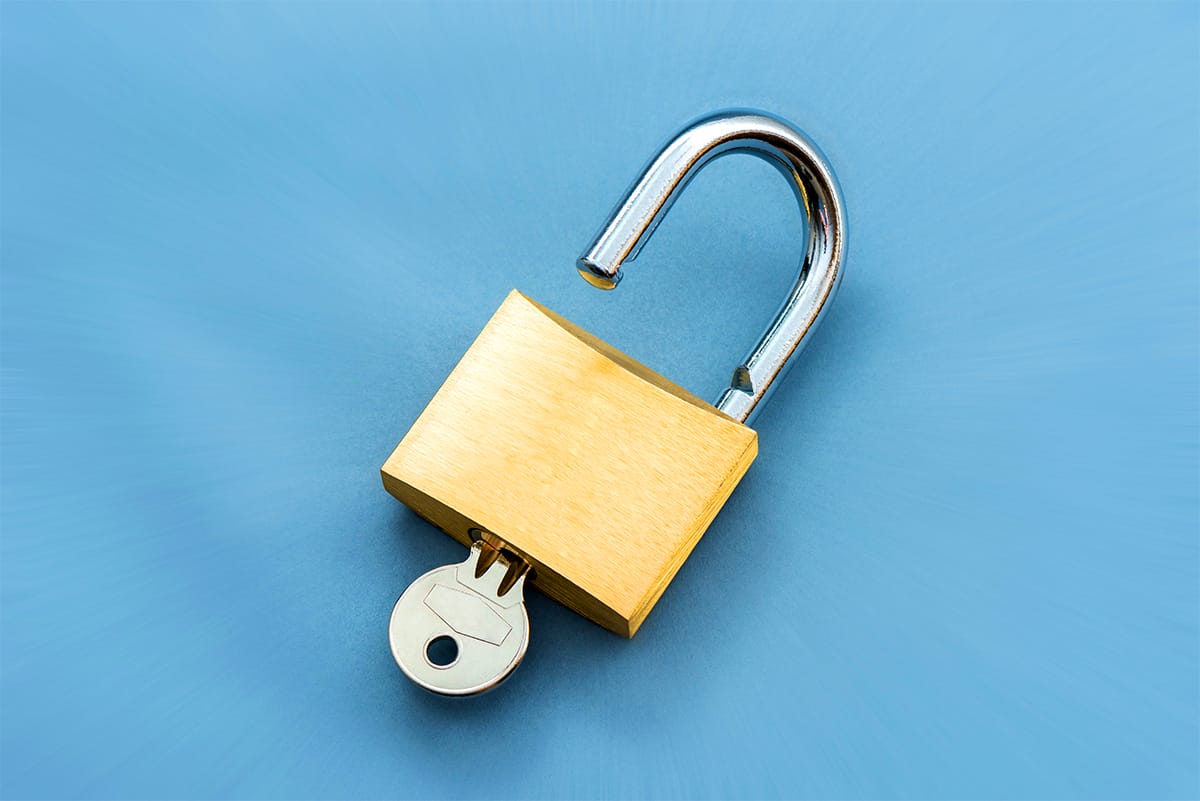 ---
If you are running an online business, you are using a domain name. Your domain name is the backbone of your digital presence.
It's one of the most important things for your visitors to know and remember, and it's a critical component of your omnichannel marketing strategy. Read on as we highlight the risks posed by DNS hijacking and explore the importance of Registry Lock in protecting your domain names.
The threat of DNS hijacking
Few things can be as disruptive or destructive to your brand as bad actors stealing your company's domain name and doing with it whatever they wish. This is called DNS hijacking.
DNS hijacking is when an attacker purposefully manipulates how DNS queries are resolved, thereby redirecting users to malicious websites and mail servers. This can be achieved by redirecting a domain to a rogue DNS zone under the control of an attacker, or through modifying the behavior of a trusted DNS server.
DNS hijacking can also be used for phishing or pharming. Once these bad actors take over the real site's DNS, the attackers can direct users to an unauthorize site where they request login credentials or sensitive financial information. This poses a threat as not only a serious data breach, but a privacy nightmare, especially considering more stringent government privacy policies, like the EU's General Data Protection Regulation (GDPR).
What is Registry Lock?
Registry Lock is recommended for your most valuable domain names. Using Registry Lock minimizes the risk of unwanted changes, terminations, or transfers. Enabling or disabling Registry Lock will require additional authentication steps between an authorized user, registrar, and registry operator.
Though Corsearch automatically locks applicable domains as a registrar, locking domains directly with the registry operator, such as Verisign, adds an additional layer of security to minimize the effects of spear phishing and DNS hijacking.
By understanding your business-critical domain names, you can ensure they are properly secured with Registry Lock. Without it business continuity can be disrupted, site content can be taken down and most importantly damage to your company's reputation.
Locks are not available at all registries, but you can enroll them for commercially available gTLDs, such as .COM, and a growing number of ccTLDs, including .UK.
To maximize security of your domains, consider adopting some of the following best practices:
Use registration features like Registry Lock to help protect domain name records from unauthorized changes.
Use a trusted DNS provider.
Enable multi-factor authentication in your account and require it to be used by all relevant users and subcontractors.
In cases where passwords are used, pick unique and strong passwords – keep it private and consider a password manager.
Review your organization's SSL certificate coverage and ensure all business-critical domains are secured.
Recent TLD updates
With the arrival of autumn, we are excited to share news in the TLD space to pumpkin spice things up. See the following new extensions to ensure that your brands are protected in the domain space.
.TH (Thailand)
Application Phase is scheduled to re-open for second-level .th domains from October 4, 2023 to November 27, 2023.Local Presence is required. This may be a local individual, local company or a Trademark registered in Thailand. Domain must be based on company name, Thai Trademark Registration or exactly match an existing .co.th domain name. Additional documentation required.
.MUSIC
Sunrise phase is now open through October 16, 2023. Music Community Organization phase opens October 16, 2023 and will close March 10, 2024. General Availability begins April 9, 2024. Music industry / music-related eligibility requirements apply. Contact us for additional details.
.BOX
General Availability is now open.
.ING
Sunrise phase is currently open through October 24, 2023. Early Access Phase begins October 31, 2023 and will end December 5, 2023. General Availability begins December 5, 2023.
.MEME
Sunrise phase is now open through October 24, 2023. Landrush Limited Registration Period opens October 31, 2023 and will close November 28, 2023. Early Access Phase begins November 28, 2023 and will end December 5, 2023. General Availability begins December 5, 2023.
.BOT
General Availability opens on October 30, 2023.
If you'd like additional information on TLD updates, feel free to reach out to us at [email protected]
Don't have a Domain Solution, or looking to switch from your current provider?
Track & protect domain names with Corsearch
Managing a large domain name portfolio is an extremely complex, resource-intensive endeavor that is often handled across a mixed ecosystem of IT, marketing, and corporate legal departments.
That's why businesses choose Corsearch to centralize and strengthen domain name portfolio monitoring and protection. Through a combination of cutting-edge technology and expertise, you can simplify domain name management and gain complete visibility of your portfolios. Our expert analysts also deliver watching, recovery, and investigative services that strengthen your domain name assets.
Speak to one of our experts to find out why our Domain Solutions are the right choice for you.