Blog
Facebook Shops & Live Shopping: A Guide for Brand Protection Teams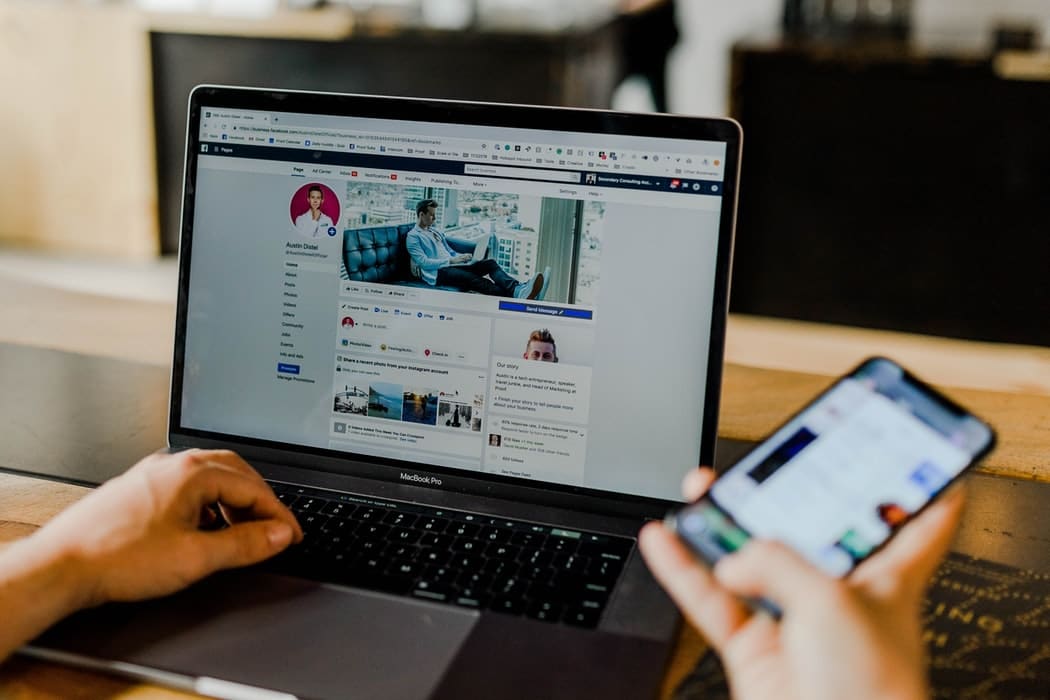 ---
Facebook Shops & Live Shopping: A Brand Protection Guide – Part 2
In our previous article about the new Facebook Shops platform, we set out some of the potential impacts of the social media giant's new commercial enterprise on trademark owners and professionals. In Part 2, we look at how Facebook's small business marketplace could also change the brand protection landscape.
Facebook Shops has been created, the company says, partly to assist small businesses endangered by the COVID-19 pandemic.[i] According to its State of Small Business Report, Facebook recognizes that many small enterprises were increasing their online presence, but that the pandemic has hastened this process because of the closure of physical outlets.
Facebook Shops will cater to this market by removing technological and financial barriers for companies wishing to create webshops. Through the platform, sellers will be able to integrate their product catalogues, social media followers, content, and contact details into one system. On payment-enabled businesses in the United States, consumers will even be able to pay through the app itself without exiting the Facebook-Instagram-WhatsApp ecosystem.
Facebook and IP Infringement: The Current Situation
According to Facebook's Transparency Report, in 2019 the company took action against profiles and listings based on three major categories of IP infringement: copyright, trademarks, and counterfeits.[ii] Upon receipt of an IP complaint by a rights holder, Facebook reviews the report in line with its Terms of Service and Community Standards. If the company's IP Operations Team finds the complaint to be "complete and valid", the content is removed. This same process is applied to Facebook and Instagram and covers posts, photos, videos, advertisements, profiles, accounts, Pages, groups, and events.
The Report also suggests that following valid submissions from IP owners in 2019, approximately 3.6 million copyright infringements, 280,000 trademark infringements, and 1.1 million counterfeits were removed. Instagram's reported enforcements total the same approximate amounts again.
As Facebook's removals are dependent on whether it agrees with the validity of the claim made by rights owners, not all of the claims submitted are enforced. In the second half of 2019, copyright infringement reports were the most frequently converted, with an average report-to-removal rate of approximately 80%. Counterfeit complaints had a conversion rate of approximately 72%, while trademark infringement complaints were removed at around 50% of the number submitted by rights owners.
What's clear from this data is that both Facebook and Instagram have substantial volumes of IP-infringing listings, but that IP owners feel there are many more infringements that need to be tackled too. Additionally, because many rights holders do not proactively protect their IP, the actual number of counterfeit, copyright, and trademark issues active on these social media channels is likely higher than in the reported data.
Facebook Shops and the Challenge for Brands
Facebook's designated shopping channel may pose an additional challenge for brands and IP owners because while many legitimate businesses will use Shops, many infringers and counterfeiters may do the same and thus increase the number of infringements. The announcements surrounding the launch of Facebook Shops so far have not outlined any extra verification checks likely to be imposed by the platform on registering sellers, and Facebook's published policy is that "not every business needs to be verified on Facebook," only those which want access to certain features.[iii]
There are a reported 90 million small businesses already using Facebook's tools, but with no additional security checks, this number could rise and generate an increase in infringements that is difficult to monitor.[iv]For businesses and IP professionals, the question is, do you have the resources to proactively monitor and manually report on an operation of this scale?
The privacy policy of Facebook Shops represents another potential challenge for IP owners. All consumer activity and purchases made through Shops will be hidden from the newsfeeds of those visiting the companies selling goods. This means that any purchases of counterfeits will be hidden.[v]
Although brand protection is not typically targeted at buyers, removing all public activity adds another layer of difficulty, as it obscures the scale of seller operations and volumes sold. This lack of transparency may discourage the community pressure that encourages buyers not to buy counterfeit goods.
Is Your Brand Protection Strategy Ready for Change?
As can be seen by the above, the arrival of new technologies and online spaces mean that IP owners must remain alert to the shifting ways their brands are being used. With a global footprint, cutting-edge tech, and a team of IP experts who monitor all changes in the market, Corsearch leads the way in adaptive brand protection.
If you're ready to future proof the success of your company, talk to Corsearch today.
***
[i] https://about.fb.com/news/2020/05/state-of-small-business-report/
[ii] https://transparency.facebook.com/intellectual-property/jan-jun-2019
[iii] https://en-gb.facebook.com/business/help/1095661473946872?id=180505742745347&recommended_by=2058515294227817
[iv] https://s21.q4cdn.com/399680738/files/doc_financials/2018/Q4/Q4-2018-earnings-call-transcript.pdf
[v] https://about.fb.com/news/2020/05/privacy-matters-facebook-shops/