Blog
Nine Trademarked Holiday Names — Who Owns Christmas?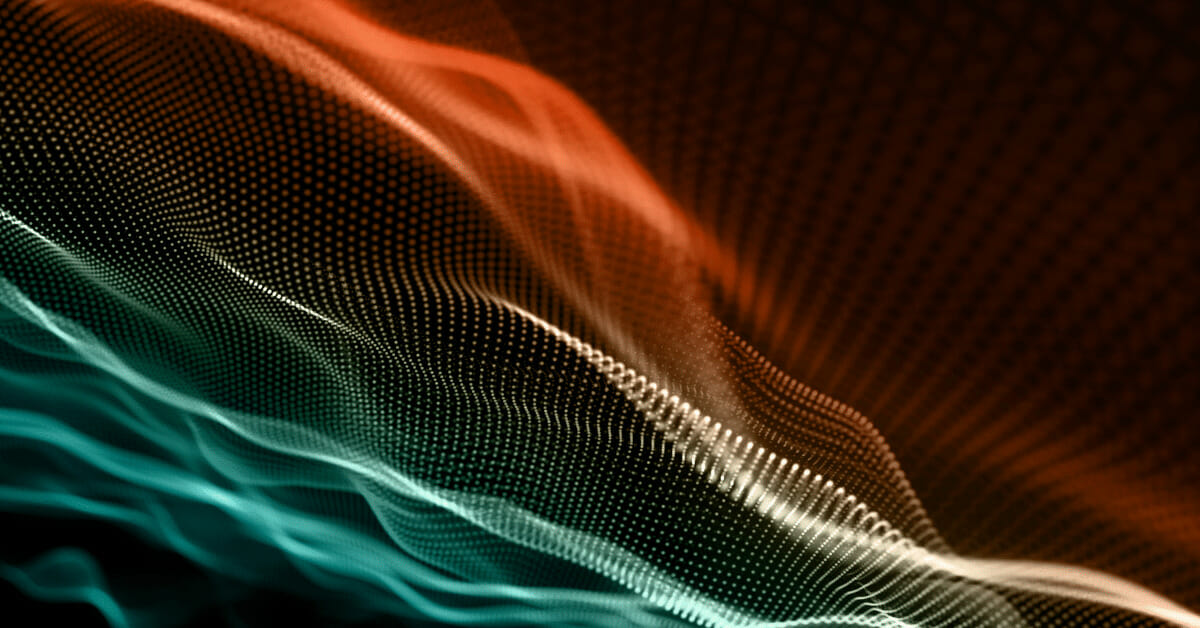 ---
These days it seems like the holiday season is always upon us. Starting on the very first day of the year and ending on New Year's Eve, we are spoiled for choice when it comes to celebrations! However, along with the lighter side of marking the moment with family and friends, there has always been a heavy commercial aspect to these holidays, with businesses vying for your trade.
A trademark is not just a means of securing and protecting a brand name, it is also a valuable business asset. It follows that there would therefore be a demand to seek trademark ownership and registration of popular holiday names – but is owning any or all these holiday names even possible?
Everything is possible but not everything is probable
It is possible to trademark any holiday name, if you use the name to sell or promote your goods or services. You will need to show that you are using the holiday name for branding purposes. Your trademark application will be successful if there are no similar trademarks registered and if the mark is considered to be distinctive enough in its subject classes by the registries of your choice.
However, it can be difficult to attain the required level of distinctiveness in Nice classes, as evidenced here by rejected applications in classes 41 (Education and Entertainment) and 25 (Clothing) for the word mark MERRY CHRISTMAS: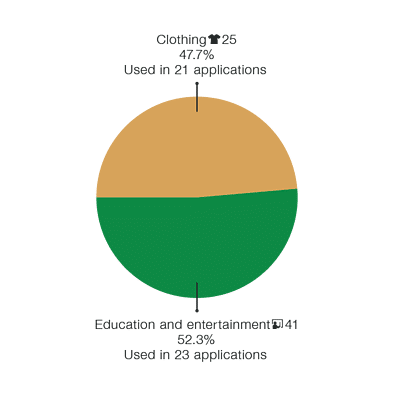 Don't be a grinch
And, even if you are successful with your application, it can then prove to be problematic to enforce your trademark. Registration does not denote ownership of that particular holiday in these cases. And it is not possible to prevent others from using the word to celebrate the holiday itself — registration will only put a limit on the usage of the trademark within a particular market. So, the ability to distinguish merely descriptive use outside of that specific market, from actual trademark infringement, becomes critical. It would not be a very Merry Christmas for anyone if the owner of this mark tried to prevent consumers from using the slogan to celebrate the holiday!
9 trademarked holiday names
We chose these 9 popular international holiday names and investigated the overall trademark activity around them, using our preliminary trademark search tool ExaMatch™ and data pulled from our platform:
New Year
Valentine's Day
St. Patrick's Day
Independence Day
Halloween
Thanksgiving
Black Friday
Cyber Monday
Christmas
1. NEW YEAR
The start of a new year is celebrated all over the world – be it on January 1 or the Chinese New Year, whose start depends on the movement of the moon. Chinese New Year Day 2020 falls on January 25.
It is a period associated with New Year's resolutions – a wish list of change for good that people make every year. Gym memberships, upskilling with courses, and weight management programmes are all typically very popular items on the list! "New Year New You" and "New Year New Career" are common taglines rolled out by businesses at the start of every year – hoping to attract consumers with their goods or services.
China celebrates the New Year in style with a Spring Festival that lasts around 23 days and so perhaps it is not surprising that the CNIPA holds the highest volume of valid trademarks filed containing the mark text NEW YEAR at 18.2%. China is followed by the United States with 17.2% of filings and India takes third place at 8.6%.
And, with all the new year resolutions revolving around new skills it is no shock that the top class in which the mark text NEW YEAR has been successfully filed is class 41 (Education and Entertainment) at 20.4%.
2. VALENTINE'S DAY
St. Valentine's Day falls on February 14 every year. It is informally known as the "Day of Love" and is marked by couples all over the world, who give each other thoughtful gifts like red roses, chocolates, cards, and many other expressions of romantic appreciation.
It appears the South Koreans might possibly be the most romantic nationality in the world! South Korea KIPO takes the first position in the list of country registries with 25% of trademarks, followed by the United States with 20% and China with 10%.
Gifting romantic presents (red or pink being a popular color) on the day has led to class 14 (Jewellery Ornaments) taking joint first position on the products list (20%), together with class 30 (Cotton Candy).
3. ST. PATRICK'S DAY
All things Irish are celebrated internationally on March 17 annually. The holiday is now marked worldwide due to the huge number of Irish diasporas who have relocated to all corners of the globe and in some cities, like Chicago, the river runs green! The Shamrock is worn, and parades are held in villages and cities with colorful floats and entertainers marching with pride and wowing the crowds.
The luck of the Irish ran out for this trademark. Of the valid trademarks containing these words the United States holds the lion's share at 75% and is followed by Brazil and Italy in joint second at 12.5%. Ireland misses out altogether!
Top products are all found in class 41 (Education and Entertainment) with Organizing Events for Cultural Purposes, Education, Entertainment and Sport and Entertainment all taking pole position with 37.5%.
4. INDEPENDENCE DAY
A total of 178 countries around the world proudly celebrate their independence days. A country effectively becomes a sovereign state when the United Nations formally recognizes its independence. Most countries celebrate their Independence Day annually to commemorate their independence and the day is considered a national holiday in many of these countries.
China celebrates its Independence Day on October 1 each year and its registry holds the largest volume of valid trademarks with a 37.1% share.
In the United States the holiday is known colloquially as "July 4th" and it is a federal holiday. The USPTO has the second highest volume of valid marks with a share of 17.1%.
The third placed registry is the French INPI with an 8.6% share. France commemorates its National Day (also known as Bastille Day) on July 14 of each year.
5. HALLOWEEN
Halloween (or All Hallows' Eve) is the evening before All Saints' Day (November 1) and All Souls' Day (November 2). A spooktacular time is had to mark Halloween all over the world. The evening of October 31 is traditionally spent in costume, trick or treating and is also often accompanied by sparklers and fireworks. Halloween treats include toffee apples, chocolate and candies and the pumpkin plays a star decorative role both outside and inside homes.
There is a frightening number of valid marks containing the text HALLOWEEN, but who knew the event was so big in Japan? The JPO takes top registry status with 22.5% of valid marks filed.
And with all treats like sweets, candy and chewing gum to be had on the night it is no shocker that top product class 30 (Staple Foods) takes pole position at 16.4%.
6. THANKSGIVING
Thanksgiving is a well-known holiday in the United States and Canada. In Canada it is celebrated on the second Monday of October each year and its origins come from the European tradition of harvest festivals. Americans celebrate this day on the fourth Thursday of November every year and is a federal holiday in both countries. The origins of Thanksgiving in the U.S. come from the Pilgrims who marked the event of their first harvest in the New World in October 1621.
Today Canadians and Americans celebrate and give thanks with family and friends with bountiful traditional fare, which often includes roast turkey, mashed potato, green beans, cranberry sauce, and pumpkin pie.
Although Thanksgiving is strictly a North American affair it seems as though the Chinese are rather fond of THANKSGIVING and THANKS GIVING as a trademarked holiday name too. The CNIPA takes first position with a ratio of 46.3% of valid marks filed and is followed by the USPTO with 24.5%.
The top products categories are classes 13 (Coffee-Based Beverages), 31 (Fresh Fruit), and class 29 (Oils and Fats) with an equal share of 4.8% each.
7. BLACK FRIDAY
This is arguably the best day of the year to shop for bargains! Black Friday originated in the United States and now takes place on a global scale and is the biggest shopping event of the year all over the world. It takes place the day after Thanksgiving in the U.S. Retailers offer huge discounts both online and in-store on this day. It is one of the most profitable business days of the economy, seeing most lucky retailers' accounts move from "the red" into "the black".
Who knew that Paraguyans love a Black Friday deal? The Paraguay DINAPI registry gets a massive 40% (we are not talking discounts here) of the share of valid BLACK FRIDAY marks. Paraguay is followed by Mexico (6.8%) and the United States (6.3%).
It's no surprise that class 35 (Advertising, Marketing and Promotional Services) takes top spot on the products list with retailers investing heavily in this profitable campaign.
8. CYBER MONDAY
Cyber Monday is a marketing term for the Monday after Thanksgiving. The holiday was created organically by retailers who wanted consumers to shop online. Most retailers offer a continuation of their Black Friday deals into Cyber Monday and will occasionally drop prices even further — so it could be worth hedging your bets and holding out!
South America appears to be a Cyber Monday hot spot. Over the last 8 years, the top 3 registries by trademark volume are found in Chile, Paraguay and Argentina – with Chile and Paraguay both taking a 16.7% share.
Class 35 (Advertising, Marketing and Promotional Services) is the top product class (36.4%) for this competitive, online shopping experience.
9. CHRISTMAS
When does the Christmas period start these days? Retailers seem to start their Christmas ads earlier each year and in some cases the promotions start the day after Halloween (or even before). Christmas is celebrated differently all over the world on December 25, but for most of us in the western world it evokes fir trees, dark green holly and red berries, mistletoe, and Glühwein. If you've been good, Father Christmas (or Saint Nicholas, Santa Claus, Grandfather Frost etc) will pay a visit to your home and leave a special Christmas present under your tree or at the end of your bed in a stocking!
The United States USPTO registry holds the largest volume of trademarks filed with 23.2%, followed by the United Kingdom IPO (9.1%), and China CNIPA (8%).
And finally, to the question of who owns Christmas? A knockout search reveals that there are over 2000 live marks containing this word at the time of writing. The top two owners of CHRISTMAS are the British company Shastan Limited (2.4%) whose top brand is CHRISTMAS PIG (class 16 Bookmarks). In the charitable spirit of Christmas, Shastan is followed by the U.S. not-for-profit Samaritan's Purse (1.9%).
Preliminary Trademark Search – ExaMatch™
Efficiency starts with a robust knockout or preliminary trademark search that quickly gives you strong brand candidates to take forward to clearance.
Spend your time on the names that matter and not the ones that don't.