Blog
What does the future of e-commerce mean for brand protection teams?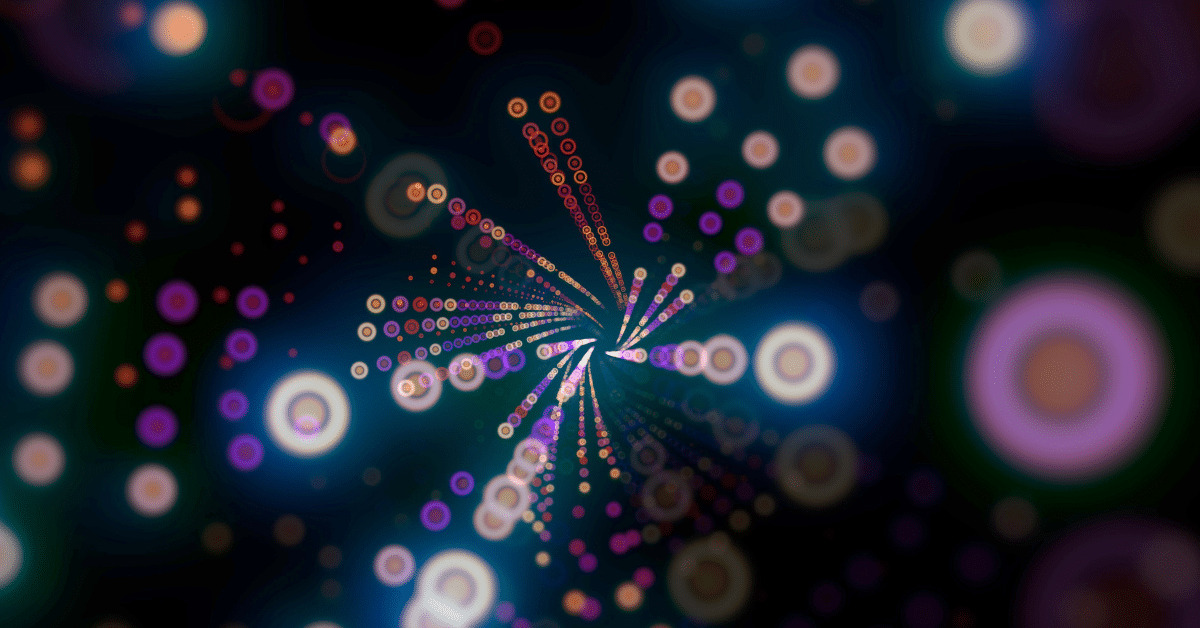 ---
Brand protection is intrinsically linked to e-commerce success. As the online environment evolves, so too must brand protection strategy.
This blog analyses the future of e-commerce and the implications for your brand protection team, with insights taken from an INSYNC round table involving leading brands and industry experts.
About INSYNC
INSYNC is a global community of brands focused on collaboration, sharing best practices, and engaging in joint initiatives with the goal of protecting consumers from online harm. Together, INSYNC's members are evolving the definition and application of brand protection to elevate its strategic importance for business decision makers, regardless of industry or field. By sharing intelligence and key insights, INSYNC supports the long-term individual and collective success of its members.
1. Alignment between brand protection and e-commerce teams is critical
Round table participants agreed that alignment with e-commerce strategy is critical to ensure that key platforms are prioritized to reduce customer confusion. There should be engagement at a senior level between teams responsible for brand protection and e-commerce to foster this alignment.
Take a platform-by-platform approach to clearing threats, rather than tackling a small handful of issues on each one. You'll need to carefully consider how best to work with platforms. And you'll need to bear in mind that the more marketplaces you sell on, the more complex your brand protection strategy will need to be.
Note that with new platforms regularly emerging, it will be necessary to regularly re-evaluate your combined brand protection and e-commerce strategy.
2. Consider the whole consumer experience
Consumers are turning to social media to research brands and, increasingly, to make purchases. Social commerce – the combination of e-commerce functionality and social interaction – is increasingly being implemented by social media platforms.
Key social commerce stats:
There are now over 2 billion consumers using social media – a 13.2% increase from 2020 (Datareportal, 2021)[1]
On average, US consumers now spend over 1,300 hours on social media per year (Forbes, 2021[2])
70% of consumers use Instagram for product discovery (Facebook for Business, 2021[3])
Almost half (48%) of social media users in the US made a purchase via a social media platform between 2020 & 2021 (eMarketer, 2021[4])
There was a consensus among participants that social media has seen growing threats and needs to be seen as a critical part of the e-commerce journey.
Consider how you can protect all digital touchpoints – including social media – to provide a consistent, authentic consumer experience wherever they interact with your brand. This approach requires collaboration with marketing as well as e-commerce teams.
The link between content and e-commerce was also focused on by participants. Brands increasingly want to ensure their 'content experience' is consistent with the consumer experience of buying from them. This was viewed as a lever to drive collaboration with marketing.
Digital ecosystems
Brands such as Nike are starting to build closed digital ecosystems to retain customers. Nike's ecosystem is made up of a collection of workout and retail apps that are connected by rewards and exclusive memberships. The company has also displayed its intentions to enter the 'metaverse', purchasing a company that creates NFTs and virtual sneakers (The Verge, 2021[5]).
Two key stats indicating Nike's success:
'SNKRS', Nike's shoewear app, has been downloaded nearly 500 million times globally (BrainStation, 2021[6])
Nike's digital membership grew by 70% during the pandemic (BrainStation, 2021[7])
Businesses that operate or are currently building digital ecosystems need to keep close control of their brands on third-party channels and not concede ground to bad actors.
3. Keep a close eye on the evolution of existing platforms and emergence of new players
You're likely to be actively monitoring e-commerce behemoths such as Amazon or Alibaba. Large platforms are only moving from strength to strength as they continue to expand into new sectors and should make up a significant part of your marketplace strategy as they continue to evolve.
However, other platforms are emerging and should be factored into your monitoring strategy. Walmart and Target were pointed to by round table participants as being 'ones to watch' in the next couple of years, as well as platforms like Shopee, Pinduoduo and Mercado Libre.
Walmart, now No. 2 in the 2021 Digital Commerce 360 Top 1000[8], is taking the US e-commerce market by storm, with online sales projected to hit $75billion by the end of 2021[9]. Walmart's e-commerce growth is even outpacing Amazon – it is currently reported to be growing more than five times faster[10].
Pinduoduo is a platform that has fully embraced the concept of social commerce – consumers are required to make 'team purchases' to unlock lower prices. In 2020, Pinduduo's monthly active users shot past that of e-commerce titan JD.com (Statista, 2021[11]). In Q3 2021, Pinduduo reported that it had over 741 million monthly active users, representing 15% year-on-year growth (Statista, 2021[12]).
These successes have been fueled by platforms' building digital ecosystems of their own. They are now payment providers, offer digital media and entertainment, serve vast swathes of ad space, and much more.
It is key to build relationships with both large and emerging platforms to facilitate data sharing and facilitate higher compliance rates. Ultimately, strong relationships will enable your team to preempt threats before they become endemic on platforms, helping evolve your strategy from reactive to proactive.
Join a global community of brand protection professionals
Join the INSYNC community and help us build a united front against bad actors. Together, we can protect consumers from online harm and drive collective business success.
Alongside the opportunity to contribute to our research and lend your weight to lobbying efforts, you'll get exclusive access to all INSYNC content including surveys, newsletters, and webinars. You'll also receive early-bird invites to all virtual and in-person INSYNC Summits.
***
References
[1] https://datareportal.com/reports/digital-2021-global-overview-report
[2] https://www.forbes.com/sites/petersuciu/2021/06/24/americans-spent-more-than-1300-hours-on-social-media/
[3] https://www.facebook.com/business/instagram/shopping
[4] https://www.emarketer.com/content/social-commerce-usage-2021
[5] https://www.theverge.com/22833369/nike-rtfkt-nft-sneaker-shoe-metaverse-company
[6] https://brainstation.io/magazine/nikes-digital-ecosystem-paved-the-way-for-d2c-transformation
[7] https://brainstation.io/magazine/nikes-digital-ecosystem-paved-the-way-for-d2c-transformation
[8] https://www.digitalcommerce360.com/article/walmart-online-sales/
[9] https://www.forbes.com/sites/richardkestenbaum/2021/10/20/walmart-is-gaining-on-amazon-in-e-commerce/
[10] https://www.forbes.com/sites/richardkestenbaum/2021/10/20/walmart-is-gaining-on-amazon-in-e-commerce/
[11] https://www.statista.com/statistics/1044676/china-leading-shopping-apps-monthly-active-users/
[12] https://www.statista.com/statistics/1006368/china-pinduoduo-monthly-active-users/