Blog
May the 4th Protect You: A Star Wars Trademark Story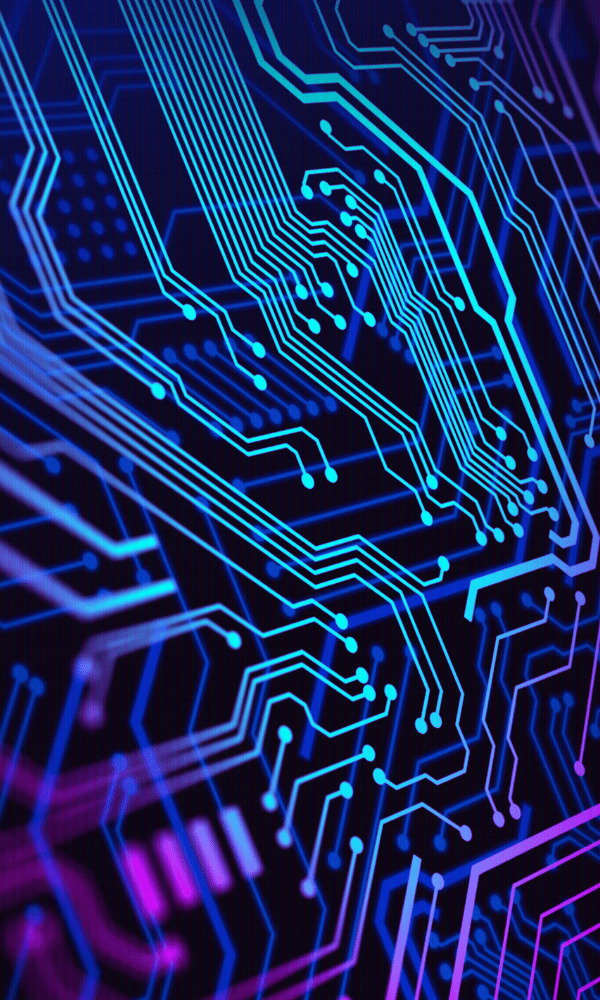 ---
May the 4th be with you? No, it may not, apparently… unless you've got an in with a particular anthropomorphic cartoon mouse and his associates.
With each passing year this phrase has become more and more mainstream, to the point where now social media blows-up each May 4th with memes, gifs, and witty posts about the day that has come to be known as Star Wars™ Day. If you're not familiar, it's a day that rolls around once a year where Star Wars fans celebrate their most beloved characters, quotes and movies in George Lucas' sci-fi franchise.
"May the 4th be with you". A clever play on words, based on the famous quote from the movies, "May the Force be with you". You might think it was brilliant minds of the Lucasfilm marketing team who birthed the idea of this clever pun, however, you may be surprised to find out that the first use of the phrase came 2 years after the release of the original Star Wars film, Star Wars: Episode IV – A New Hope, and not in a way that you might have thought.
Following the first election of the notable British Prime Minister, Margaret Thatcher, in 1979, several of her peers from the Conservative Party took out a full-page ad in the London Evening News on the 4th of May exclaiming: "May the Fourth Be with You, Maggie. Congratulations.", in celebration of her victory. With scattered uses documented throughout the following three decades, it wasn't until 2011 when the phrase became a mainstream phenomenon across the globe, following the first-ever Star Wars Day celebrations held in Toronto, Canada.
The following year marked Disney's prominent 2012 acquisition of George Lucas' Lucasfilm Ltd, which meant that the production company's assets, including the rights to all Star Wars registered trademarks, were now held under the watchful eye of the entertainment giant's legal team.
With valid trademarks for both "May the 4th be with you" and "May the fourth be with you" in the U.S., Lucasfilm and subsequently Disney, are covered across Nice classes 28, 16, 25, and 41. Which, it would seem, has acted as quite the deterrent to any subsequent attempts to file similar trademarks, as only two other parties have ever attempted trademark applications for the phrase. Both have since been abandoned following inter-party decisions and failure to provide a statement of use, ensuring that May the 4th remains a day dedicated to the celebration of one of Disney and Lucasfilm's most beloved franchises, Star Wars.
Brand Protection
Brand protection is a vital part of any company's day-to-day running and is an extremely powerful tool used to help maintain and develop market share, by controlling and protecting the company's image in the public domain. With the sheer volume and variety of Star Wars products donning shelves across the globe, it goes without saying that the legal team of Lucasfilm (as a subsidiary of Disney) takes their trademark monitoring and brand protection very seriously. With t-shirts displaying the phrase "I am your father", pocket-sized BB-8 figurines, or "Baby Yoda" cushions cropping up in every country, they must keep a watchful eye on when and where their iconic brands are being used and potentially misused around the globe.
One of the ways that companies protect their brands is by continually monitoring global Patent and Trademark Offices (PTOs) for new trademark applications that could likely be confused with their own, and filing oppositions against any exact or highly similar applications to prevent uncertainty about their brands for consumers.
To better understand how The Walt Disney Company and Lucasfilm have preserved their unique brands throughout the decades, with the help of our Knockout and Business Intelligence tool ExaMatch™, we've researched and outlined some examples of prominent trademark disputes associated with the Star Wars brands.
Trademark Disputes
BABY YODA: For those of you who don't scour the internet for memes daily, or have access to Disney+, The Child, or "Baby Yoda" as he is affectionately known as by Star Wars fans around the world, is the newest addition to the ever-growing list of iconic stars originating in the Star Wars universe.
Hailing from the new Disney+ exclusive show, The Mandalorian, this little green alien has captured the hearts of adults and children alike around the world. So, it should come as no surprise that people have been scrambling for toys, figurines, and memorabilia of this cute character over the past few months, which has of course sparked demand for trademark applications of the term "BABY YODA".
One such application is pending in the USPTO and has been registered by Tanya Alvarez (USPTO #88764858), who is an artist on the online store, Etsy, who up until recently had been selling pillows resembling the little green alien to consumers in the US. This application has been opposed by Lucasfilm and has received a final refusal notification through the USPTO, helping to maintain their protection over the nickname for this beloved Jedi Master in the making.
The Empire Strikes Back: It seems that Darth Vader himself used the force to fend off this trademark, "GREASE, I AM YOUR FATHER STEAMVADER!", (USPTO #88424821) by Lopez & Lopez Contractors Inc last year. Not quite in line with the Sith Lord's image, this trademark was offering cleaning services for barbecue grill cleaning, oven cleaning, hood cleaning, and stove cleaning in the US. After inter-party discussions, it seems that both sides have come to an agreement to abandon the trademark. Although you must admit, with his breathing apparatus, face mask, and gloves, Vader has dressed surprisingly appropriately for cleaning even the dirtiest of ovens.
Ninjas in space! The war that could never be: A long time ago (well, 1987 to be precise) in a galaxy far, far away (does the USA count?) a company called K.S. SHIN ENTERPRISES, INC dared to dream that Ninjas could battle one another throughout the cold vacuum of space, in a martial arts competition, the likes of which had never been seen before. Or at least this is what I hope their plans were. Unfortunately for them, however (and for everyone else for that matter, because who wouldn't want to see ninjas fighting in space), their attempt to trademark the name "NINJA STAR WARS" (USPTO #73658634), was slashed by the legal lightsabres of Lucasfilm.
"May the Force be with you": Lastly, how could we finish up the article without discussing the very phrase that brought about Star Wars Day in the first place. Following its first utterance by General Dodonna in Star Wars: Episode IV – A New Hope, the line has been quoted and repeated countless times by Star Wars fans everywhere, as a message of encouragement and solidarity in trying times. As one of the most notable lines of the whole franchise, it's of no surprise that Lucasfilm and subsequently Disney have been diligent in protecting this particular trademark. Several attempts have been made to register identical, and similar trademarks to this iconic line, but none have succeeded. During the decade spanning from 1996-2006, attempts were made to register "May the force be with you" across Nice classes 10, 28, and 38 by several separate parties. However, to date none have succeeded, thus ensuring that the awesome power of the Force remains in the deserved hands of the Jedi Order.
Conclusion
Once you have cleared and registered your mark, maintaining its uniqueness is key to ensuring its continued value.
Brand protection is such an integral part of the strength of any business, and so it goes without saying that trademark monitoring and the prevention of trademark infringement is the key to maintaining a healthy public image for any company, regardless of the global economic climate. Right now, we find ourselves in troubling times, in the throes of a global pandemic, while top economists around the world are speculating an upcoming recession brought about by the restriction of COVID-19.
However, even a recession will not stop trademark infringement, and indeed it is as important, if not more so, that businesses protect their brands in times of an economic downturn. While external factors are often unpredictable in a recession, one variable which directly affects the strength of your brand, trademark protection, does remain under your control even at the most trying of times.
ExpertWatch by Corsearch
We watch new global trademark filings and publications of marks that may be confusingly similar to yours. The team then delivers rapid, relevant watch notifications so you have time to make decisions concerning possible oppositions or related procedures.
DISCLAIMERS:
*This is an informational opinion article of the author. The views and opinions expressed in this article are those of the author and do not necessarily represent official policy or positions of Corsearch or its clients.
*The above trademarks and logos are not affiliated with or owned by Corsearch, and are used for illustrative purposes only as public record from the respective Trademark Offices.
*The above-mentioned brands are noted for factual reporting purposes only, the listing of the brands does not imply any relationship with Corsearch or its related entities.