Summit
INSYNC Virtual Summit: November 2021 – A Recap
Featuring speakers from: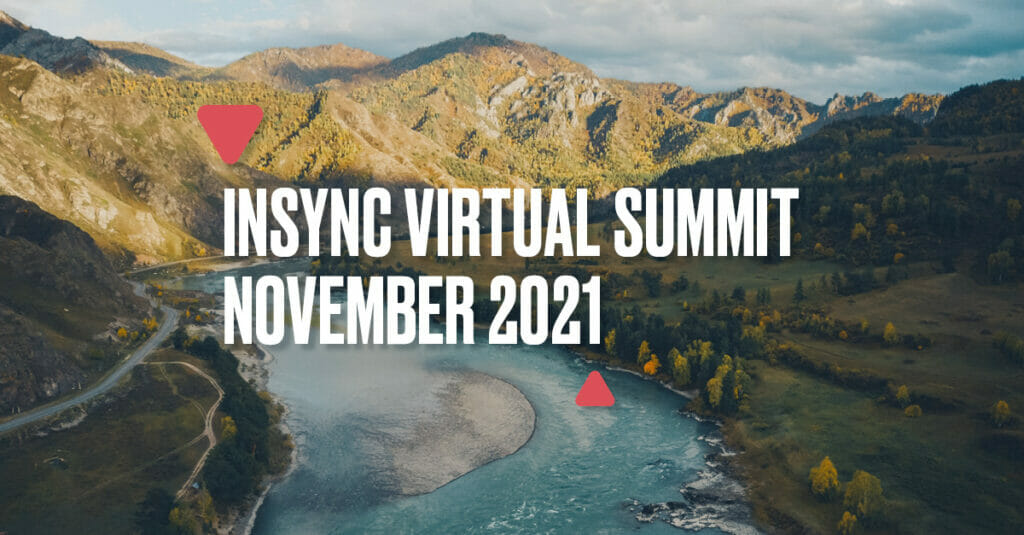 The INSYNC Virtual Summit saw brands, platforms, and associations come together to discuss recent changes in the online landscape, future opportunities and how to thrive online, and key learnings for brand protection teams.
Key takeaways
DATA THE KEY IN ADDRESSING AGILE BAD ACTORS
"It's important we're not seen as 'whack-a-mole'. It's only whack-a-mole if you don't apply data."
Gary Wengrofsky, Senior Director, Intellectual Property, Charter Communications
BUILDING RELATIONSHIPS AND STAYING AHEAD OF THE CURVE
"This forward-thinking approach should be built into how your team works, so it's proactive and ahead of the curve, not reactive."
Charlotte Preston, Brand Protection Executive, Gymshark
MARKETPLACES PUSH FOR MORE COLLABORATION WITH BRANDS
"Brands and marketplaces have a common goal. Connecting the information between all parties is what's needed."
Juan Cichero, Head of Brand Protection, Mercado Libre
RESTORING TRUST IN DIGITAL COMMERCE
Simon Baggs, Corsearch President of Online Brand Protection and Content Protection and Incopro CEO, and Robert Stolk, Corsearch CRO, shared their thoughts on an exciting and evolving time for brand protection teams and how they see the future of the industry.
SIMON BAGGS
President, Brand & Content Protection, Corsearch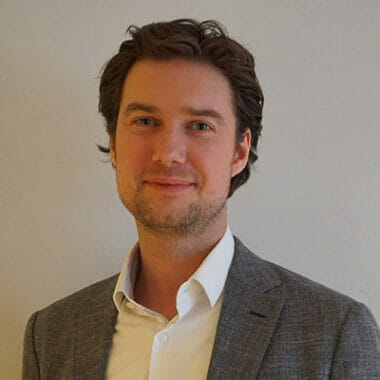 ROBERT STOLK
SVP Global Sales, Brand Protection, Corsearch
TRUST IN TECHNOLOGY
Online brand protection technology is evolving to meet the needs of rights owners to stay ahead of more diverse and sophisticated online threats.
Vendors are future-proofing solutions in terms of monitoring and enforcement but also adding value to the wider business. This ranges from improved data collection and streamlined business intelligence tools, to AI-powered image matching and logo identification and network analysis.
A COLLECTIVE VOICE
Brands, platforms, legal partners, and vendors are working together to form a collective voice to push the brand protection agenda forwards at a critical time for digital commerce.
INSYNC is central to this movement, helping support improvements by learning about how teams work, encouraging collaboration between brands and platforms, conducting and sharing research and data, and lobbying platforms and regulators to drive positive change.
THE FUTURE OF DATA
The power of data and intelligence is empowering brand protection teams and enabling collaboration with the wider business.
Data will become more crucial in understanding how a brand performs both online and offline, providing the ability to better understand the entire industry landscape. This isn't just about counterfeit products, it's a holistic overview of where all sorts of items – including genuine and grey traded products – are sold, how they are being sold, and for what price.
"We share a vision to re-balance the dynamic between rights owners and platforms on the other. We aim to help drive a respect for rights online, and help brands re-establish control over how their IP is used."

Simon Baggs, President of Online Brand Protection and Content Protection, Corsearch & CEO, Incopro


BRANDS: DATA KEY IN ADDRESSING AGILE BAD ACTORS
With the changing digital landscape and increasingly sophisticated threats, brand protection teams cannot afford to stand still.
Michael Moore, Associate General Counsel, Senior Director, Trademarks & Copyrights at Mattel and Gary Wengrofsky, Senior Director, Intellectual Property at Charter Communications discussed the recent proliferation in digital threats and how teams cannot afford to stand still.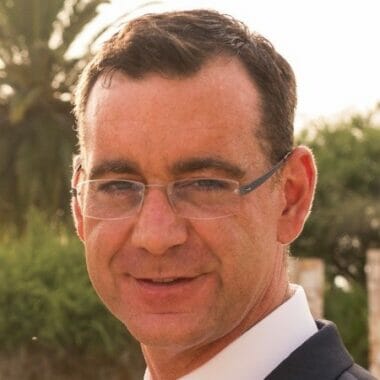 MICHAEL MOORE
Associate General Counsel, Senior Director, Trademarks & Copyrights, Mattel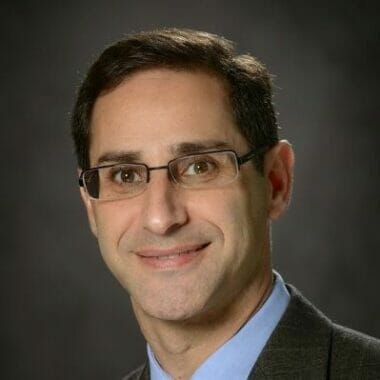 GARY WENGROFSKY
Senior Director, Intellectual Property, Charter Communications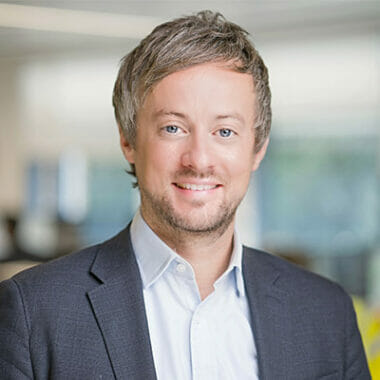 MIKE SWEENEY
Director of Service Delivery and Senior Legal Counsel, Incopro
A surge in digital threats
Businesses have noted the surge of phishing – or 'smishing' (phishing via SMS messages) – scams, and the impact this can have on consumer trust. In a poll conducted during the summit, 75% of brand protection leaders claimed their business had experienced phishing or smishing attacks.
Whether it be a telecommunications company having their customers targeted with fake payment notices, or a toy manufacturer seeing consumers duped with fake websites that conduct fraudulent transactions, there has been a noticeable shift to online-only brand abuse.
Agile bad actors
With consumers spending more of their time online, bad actors have shifted to targeting them in this space. For businesses that traditionally deal with typically offline or online-offline threats, this has brought new demands on brand protection teams.
Infringers have realized they don't need to invest in manufacturing or selling a products. They can reach consumers quickly and easily online and conduct their abuse fully online. Especially in light of supply chain and logistics challenges, this trend is set to continue.
Data & Collaboration
To stay ahead of an increasing array of digital threats, brand teams often need to secure further investment in their programs. Key to this is learning how the wider business works online, ensuring constant alignment with these areas. Brand protection leaders note how this gives them a strong voice in strategic discussions and investments.
At the same time, it's important not to be seen as 'whack-a-mole' – common when data isn't used to its potential. Brand protection technology can provide the intelligence and insights that help businesses act more strategically.
Tips for Brands
1. Align internally
Align closely with other departments to understand their strategies, understand how they're working, what they need. These include marketing, e-commerce, PR, IT security, physical security and customer service.
2. Leverage data
If you have data, triangulate this to leverage intelligence to and pull key insights and trends. You can be more strategic. Apply visual reporting tools to demonstrate impact and help with leadership buy-in.
3. Key partners
Build strong relationships with your key online platforms and channels. This can help when it comes to prioritizing and enforcing on infringing listings.
"We are collaborating with other internal teams now more than ever. Being able to prove the ROI of our efforts is incredibly powerful in working with teams like marketing and e-commerce, and securing investment."

Michael Moore, Associate General Counsel, Senior Director, Trademarks & Copyrights, Mattel
BRAND PROTECTION IN 2022
We asked brand protection leaders in the INSYNC community what their main priority for 2022 would be. The top result was increasing the number of takedowns, with 22% of participants claiming this was their key priority.
While it's understandable, particularly during instability and an increase in online abuse, that teams focus on core goals of removing threats, it does suggest there's an opportunity for teams to progress to wider, more strategic outcomes that deliver more commercial value.
One of the ways to progress in this way is by enhancing how teams show the impact of the brand protection program, so it's promising to see this rank joint-second as 18% ranked this a top priority, alongside gaining a greater understanding of threats.
Gymshark: Staying Ahead of the Curve
Gymshark has experienced incredible growth to become an influential fitness brand. Gymshark's innovative approach is focused on staying ahead of the curve through its marketing strategy, social media content, and athlete community.
Charlotte Preston, Brand Protection Executive at Gymshark, shared how this forward-thinking approach is reflected throughout its brand protection program.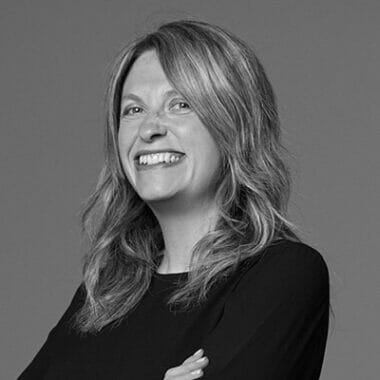 CHARLOTTE PRESTON
Brand Protection Executive, Gymshark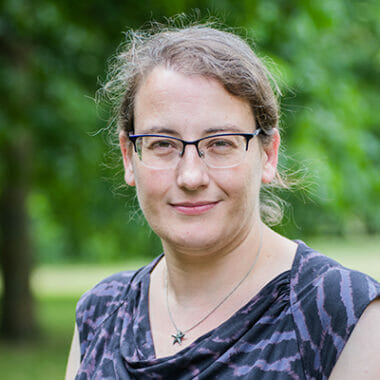 HELEN SAUNDERS
VP Product, Brand Protection, Corsearch
Staying ahead with Customers
Putting customers at the heart of Gymshark's business model and understanding how they interact with the brand is key in protecting them from bad actors. 
Gymshark engages with customers through its official channels, educating them on how to avoid counterfeit products and illegitimate accounts.
This includes content on how to identify if a product is counterfeit and what they can do if they buy something which is fake. This helps build a closer relationship with customers and encourage them towards official channels.
Staying ahead on Social Media
Keeping a close relationship with internal teams such as social media, marketing, PR is vital. These teams live and breath this world and they can give you the heads up on the trends to keep you ahead of the curve.
This also applies to the product team, allowing brands to register IP early, whether it's the design of a product, a new trademark, domain, or social media handles and hashtags.
While there are automated processes to enforcement, having strong personal relationships and brand awareness with social media platforms can help escalate issues.
Staying ahead on Marketplaces
Take the time to reach out to marketplaces, build strong relationships and educate them about your brand. They manage thousands of brands and products, so creating awareness, education, and a personal relationship, will help.
One way of doing this is sharing a presentation educating platforms what to look for with counterfeiters. Educate marketplaces which products your brand sells, and also what categories your brand doesn't sell.
Show what your legitimate products look like, what the authentic packaging and labelling looks like. Clarify which territories you sell into, your pricing information, and how you go to market.
Staying ahead Together
Break down silos within your business, using data and technology to share reporting and narrative for the benefit of the whole business, not just a single department.
Be sure to utilize the brand protection community. There's a shared goal of protecting consumers and brands, and networking with other brand protection specialists allows a cross-pollination of knowledge. A strong brand protection community also allows for more collective action.
Be aware that bad actors will attempt to replicate your business model and how you go to market. If you have a strong presence on certain social platforms, infringers will try to replicate and divert consumers.
"Being ahead of the curve means being ahead of not just competitors, but counterfeiters, too. This forward-thinking approach should be built into how your team works, thinking next week, next month, next year, so it's proactive and ahead of the curve, not reactive."

Charlotte Preston, Brand Protection Executive, Gymshark
Marketplaces: Collaboration helps proactive measures & action
Global marketplace platforms play a pivotal role in protecting brands and consumers from infringing sellers. With the uptick in scale and sophistication of bad actors, platforms are developing their processes to crack down on illegitimate accounts.
Juan Cichero, Head of Brand Protection at Mercado Libre, Julien Dudouit, Global IP Senior Brand Manager at eBay, and Claudio Bergonzi, Senior Manager Global Brand Relations at Amazon discussed some of these proactive measures and how they're working with brands to improve accuracy and effectiveness.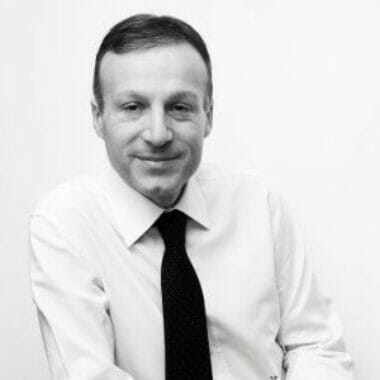 CLAUDIO BERGONZI
Senior Manager Global Brand Relations, Amazon
JULIEN DUDOUIT
Global IP Senior Brand Manager, eBay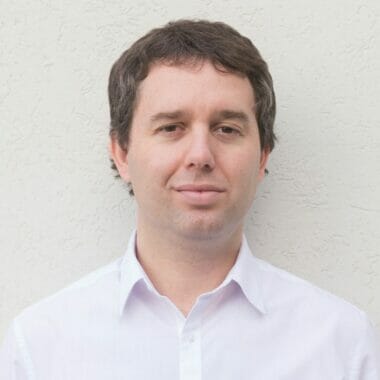 JUAN CICHERO
Head of Brand Protection, Mercado Libre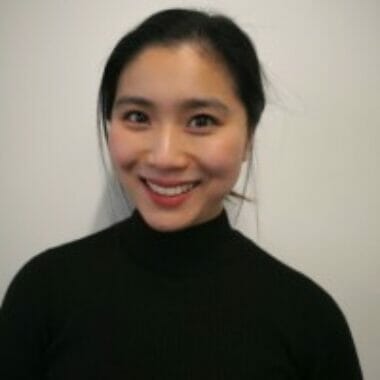 CHLOE LEE
Senior Brand Protection Team Leader, Incopro
Data Driven
Bad actors are much more dynamic and sophisticated than a few years ago, they are agile and using a lot of different ways to circumvent systems. Marketplaces are working hard to proactively stay ahead.
The best way to do this is by applying collective data, and building robust, effective machine learning and artificial intelligence-driven counter measures.
Marketplaces reinforced how their ultimate goal is to protect brands from bad actors across the internet. This means not just removing them from their own platform, but shutting them down completely and erasing their business across all digital channels. They key to this is data.
Stronger Measures
Marketplaces are releasing updates including semantic algorithms and sophisticated image detection. Data collected through reporting and enforcement systems are integral in developing these measures and improving effectiveness.
More stringent seller and account vetting is being enforced, enabling marketplaces to better identify those behind infringing accounts and prevent repeat offenders from opening new accounts.
There is a need to preserve legitimate sellers, and not over-enforce. This requires very sophisticated systems, as bad actors are constantly becoming more sophisticated in finding grey areas to exploit.
Increasing data sharing
Marketplaces claim the relationships between brands and platforms have significantly improved, but there are ways of increasing this partnership and sharing relevant information so platforms can broaden their knowledge and data to improve measures.
Increased information sharing from brands helps inform AI and ML tools, increasing the quality and quantity of information, which in turn will increase the effectiveness of these proactive tools. In a poll, the majority of brands were willing to share a variety of information with marketplaces.
Brands are encouraged to provide briefing documents to educate platforms and sellers on brands' targets, key assets, and dos and don'ts. It's difficult to be experts of each and every brand, so marketplaces are pushing for stronger personal collaboration here.
Stronger Together
Data Access
There are initiatives in place at industry level to discuss cases and enable the sharing of information with Interpol, PIPCU, US CBP, or state security. The goal is to make this information more widely available, to help investigations and connect the data for a holistic view.
Connecting Platforms
There is more that can be done between the major platforms and data sharing is the key. The more sophisticated bad actors have now differentiated their businesses between the different and social media platforms, so to be harder to cross-identify.
Targeting the Networks
Sharing of information from investigations on marketplaces and other platforms with the counterfeit crime unit will help better connect, disrupt, and take down infringer networks, as well as broadening the scale and impact of enforcement efforts.
"The ultimate goal is not to divert bad actors away from one marketplace, for them to turn up on another. Our collective aim is to shut them down completely. To do this, marketplaces need more robust information."

Claudio Bergonzi, Senior Manager Global Brand Relations, Amazon
The 4 stages of Brand Protection
Incopro experts Piers Barclay, Chief Strategy Officer, and Annie Wood, Global Director Brand Success, walked through Incopro's 4-Stage Online Brand Protection Maturity framework.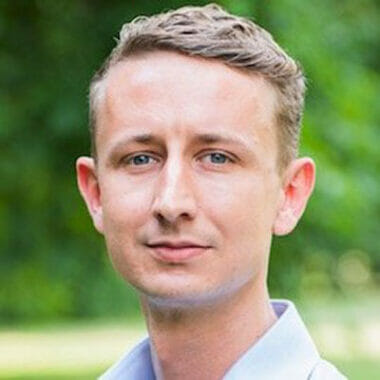 PIERS BARCLAY
VP Strategy & Marketing, Corsearch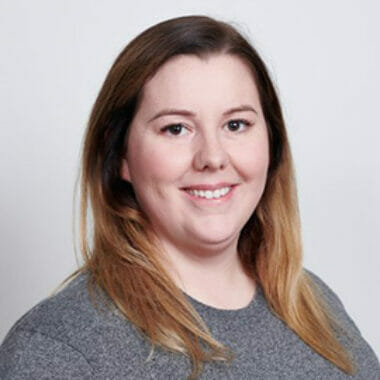 ANNIE WOOD
Vice President of Customer Success, Corsearch
The model developed has been developed to help brands understand they are on the brand protection maturity journey and how they can accelerate their impact and gain buy-in.
Watch the video walk-through here, or download the Online Brand Protection Maturity Report.
1. Reactive
At this early stage, brand protection exists, but only to fix issues brought to its attention from elsewhere in the business. Very little time, money or people made available​. Threat landscape not understood or mitigated​.
2. Proactive
Equipped to find and deal with infringements in greater volume. Focus only on takedowns without linking efforts to wider commercial impact​. Threats enforced at scale, but impact not clearly understood​.
3. Effective
Advanced tools allow teams to automate and prioritize quality over quantity. ​Now managing and proving the wider business impact of brand protection​. Demonstrable impact, strategy aligned with key online channels​.
4. Progressive
The focus switches from tackling threats to identifying opportunities. ​Data-empowered teams align with other teams and provide strategic input across the business​. Aligned with business goals, data drives overall digital strategy​.
Where do INSYNC brands currently rank?
As part of the INSYNC Virtual Summit, attendees were asked to rank where they believed their brand protection programs sat on 4-Stage Online Brand Protection Maturity framework.
The most common answer was Stage 2: Proactive, with 52% of brand protection leaders ranking themselves here. This mirrors the result of the previous poll, where the same group were asked their top priority for 2022 would be and increasing the number of takedowns – a key focus for those at Stage 2 – was the top result.
"Many people across the business won't be aware of the level of risk and the benefits of an effective brand protection strategy. It's important to communicate success and think about how wins and insights are shared."

Piers Barclay, Chief Strategy Officer, Incopro
Brand Protection: Better Together
"We share a vision to re-balance the dynamic between rights owners and platforms on the other.
We aim to help drive a respect for rights online, and help brands re-establish control over how their IP is used."
Simon Baggs, President Online Brand Protection & Content Protection at Corsearch & CEO at Incopro