Blog
Covid-19 and Counterfeiting: How the Pandemic is Reshaping Brand Protection – Part 2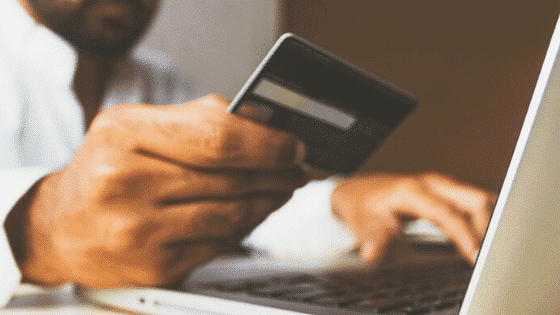 ---
What to Expect in the Short, Medium, and Long Term
Hopefully you have already caught up on the previous article posted here on Corsearch.com. In that piece, I discussed some of the key ways that the coronavirus has already impacted the online brand protection and anti-counterfeiting strategies of brands and IP professionals. Here, I examine which industries stand to be most impacted by the pandemic, and what brands can expect to see in the short, medium, and long-term future.
It's becoming clear that all industries and brands face a heightened risk from this crisis. Many household budgets have been reduced and people are shopping online more. The supply lines of counterfeit goods from China are opening again at a time when Europeans and North Americans, unable to leave home, are looking for the cheapest possible versions of branded goods. Physical stores stocked with genuine goods have closed and their capacity to drive revenue from official sales is reduced.
So, brands are competing for revenue and attention in this diminishing market with cheap counterfeits whose prices they cannot match. In this scenario, counterfeiters are already creating floods of new listings on online marketplaces, which do not have to close their doors.
With physical anti-counterfeiting efforts from Customs, police, and other authorities minimized, winning back control of the online space hijacked by counterfeits is becoming increasingly important. For many brands this is not just a way to defeat the issue of fakes, but it's also an efficient use of resources at a time when budgets are stretched.
One large, luxury bag manufacturer client told us that their revenue has already dropped, but that fake listings have increased as people search for bargains. They have stepped up resources to fight the fakes, as they believe they now need to protect their revenue more than ever, as opposed to losing sales to counterfeiters.
We were also told by a global apparel client that they considered now the optimal time to push for more enforcement online to protect official sales while physical stores are closed, potentially for months. They recognized that their on-the-ground activities would be hampered for a long period, and so they have redirected most brand protection resources to the online battle.
What Should Brands do to Respond to the Coronavirus Pandemic?
The good news is that not all sectors are being impacted in the same way at the same time. Although all industries face the same level of risk, because of the nature of their products, they face different risks at different times and can take different brand protection actions in response. To maximize the efficacy of resources and action, I suggest below some of the ways that brands can respond to the coronavirus pandemic according to the timeline of short, medium, and long-term risk.
Coronavirus and Counterfeiting in the Short Term
There are two immediate concerns for brands in the short term:
The extreme nature of this situation means that the resources of law enforcement agents and authorities are likely to be channelled towards public health for a long period. This means that Customs checks, market investigations, and other forms of physical policing will be much reduced. Brands and sectors with significant problems in physical markets already, e.g., fashion, sportswear, luxury goods, and tobacco, should expect an almost immediate decrease in support. The only effective way to combat this is through a refocusing on online monitoring and removals.
We have already seen in recent weeks that brands in the pharmaceutical, medical devices, and FMCG sectors have been drastically impacted. The global demand for face masks, medications, and other forms of personal protective equipment has created an unprecedented rise in counterfeits too. This directly resulted in the discovery of 31 million fake or inferior face masks,[i] and a seizure by Turkish police of 1 million face masks produced in unsterile conditions.[ii] Similarly, UK authorities seized counterfeit hand sanitizer containing banned chemicals posing a potential health risk to consumers.[iii] The problems extend to official channels as well, with U.S. Customs and Border Protection reporting counterfeit coronavirus testing kits.[iv] What this indicates is that Chinese factories are now, more than ever, geared to the production of goods for these industries.
In our online survey of just one Chinese wholesale website, our scans found over 700 listings for antibacterial hand gel featuring the name of a market-leading brand. Some of these listings may be genuine, but there are many hundreds which illegitimately use the brand trademark in listings for generic, untested products. Similarly, many of these listings use the company's name and imagery without authorization. These dangerous, untested products give a false sense of security to consumers and represent a serious public health issue when they fail to work as promised.
Brand takeaway 1: With physical market checks reduced, increased online enforcement will have more impact than offline investigations.
Brand takeaway 2: Any sectors experiencing a sudden upsurge in customer demand should be wary about the fake listings also created to capitalize. For those brands overwhelmed by new orders, acting swiftly in the most relevant markets can be a key response to an unexpected issue.
Coronavirus and Counterfeiting in the Medium Term
There's no doubt that while this pandemic persists, online shopping will be radically altered. As countries, including Italy, Spain, France, the United Kingdom, and Poland, impose quarantine measures on their populations, these mature markets will turn to eCommerce not just to support their immediate needs, but for purchases across all sectors. Even at this early stage, this is a trend that is already apparent within the luxury fashion industry.
Mariasole Cecchi of the Italian handbag brand, Les Petits Joueurs, told footwearnews.com that her business had rapidly refocused because it had "registered more sales in our digital store in the last week while people are staying home and shopping online." Similarly, Nicolò Beretta, the creative director of luxury shoe brand, Giannico, revealed that they too were in a similar position. "We are also focusing on our online business. When I am not working, I am shopping online and I think a lot of other people are doing the same."[v]
The same brands are rushing to fill this gap by extending their online offering. Les Petits Joueurs is launching an entire digital showroom for the first time, while fashion designer Massimo Alba is expanding his online store from just 70 items to "all 220 garments so the customer gets the same selection you find in the store."[vi]
The problem here is that as brands turn more and more to the online marketplace, this opens up the same opportunities for counterfeiters. More official designs online means more that can be copied; more official imagery of genuine products means more images that can be stolen and repurposed to sell fakes. During this time when businesses are turning to the internet as a possible savior, they need to ensure that they are adequately protected against infringements. China's counterfeit factories are reopening and the supply lines with the rest of the world will also reconnect. For those brands involved in mature-economy leisure and consumption, including gaming, film & music, food & beverage, FMCG, fashion, and sportswear, now is the right time to anticipate a peak of new listings that may be forthcoming by increasing monitoring, but focusing on key marketplaces and social media channels which cater to their specific audiences.
Brand takeaway: eCommerce is changing and will continue to do so for many months to come. Brands operating in mature markets; luxury, fashion, sportswear, music, gaming, film, publishing, and more, should be aware that their consumers are looking for bargains at a time when the black market is creating more listings. Anticipate this new peak now by finding an enforcement program that can encompass marketplaces, domains, and social media, adapted to your specific region and audience.
Coronavirus and Counterfeiting in the Long Term
The long-term impacts of the coronavirus pandemic are unforeseeable, but there are a number of possible consequences. Perhaps most importantly, the temporary surge in eCommerce looks to continue boosting online purchases and brand presence into the future. As I outlined in Part 1 of this article, eCommerce is already hitting an unprecedented wave of popularity that has induced marketplaces such as Amazon to take on record levels of new staff to cope with consumer demand. For those industries and brands who adapt faster and in a more agile way to this new paradigm, both success, and emulation by counterfeiters, will follow.
Additionally, however, global supply chains may rebalance and move away from the current China-centric model. The world's overwhelming reliance on one country for its manufacturing has become problematic in the last few weeks, resulting in stock shortages and planned stockpiling on behalf of major online marketplaces.[vii] If the manufacturing centers for different regions begin to devolve back to more local production, the black market may also do the same. To combat this, brands in all sectors should start looking to future trademark clearance solutions in relevant regions now, and to work with global partners who have expertise in all markets. What will work best in this new world is a broad-based online monitoring program that goes beyond major marketplace sites such as, Alibaba and DHGate, and focuses on local markets, language-specific searches, and predicted growth regions.
In terms of products and industries, if the long-term paradigm for work and communication does shift towards more telecommuting and less in-person meetings, we would expect the tech and wearables sectors to grow massively. Both the share price of, and the audience for, the remote conferencing company, Zoom, has boomed in recent weeks. According to one source, Zoom has gone from receiving 71 million visitors in December 2019 to 106 million in February 2020.[viii] This leads to our observation that brands producing related tech including webcams, computer peripherals, mobile phones, and audio, would be wise to invest in early brand protection to make sure their products are safeguarded. The current health scare also suggests that wearable tech, combining elements of health and communication, e.g., ECG-monitor smartwatches, could also see a surge in consumer interest and counterfeit copying.
A second outcome of the shift to remote work, which also follows the UN's prediction that most people will be living in cities in the near future, including two out of three people by 2050, is that the automotive sector is likely to shrink in real terms.[ix] If sales of car parts and related transport goods are dramatically reduced, the market will become even more competitive. One way of combatting this long-term problem could be by removing online counterfeits and creating physical investigations into large, upstream criminals now. Halting their activities in the short term would create a more sustainable business.
If we take the 2003 SARS outbreak in China as a model, the current pandemic may lead more people to shop online, but it may also see a rise in eCommerce purchases from previously under-represented populations. Brands who have significantly older demographics, including pharma and medical devices, but also toys, hobbies, travel, and leisure, may wish to consider their own long-term needs once the markets come back to equilibrium, because shopping habits have changed. Once products become popular, they get copied, and by then it can be more costly to reduce the issue. Acting in advance is the most cost-effective way to proceed.
Brand takeaway 1: A supply chain rebalance away from China could mean the reassertion of globally dispersed manufacturing and counterfeiting. A broad-based online monitoring program that targets small, niche, language-specific, growth domains and marketplaces will serve the future.
Brand takeaway 2: Sectors including personal tech, computing, and peripherals, all of which look set to grow long term, can act proactively now with strategic online protection in order to save costly and potentially less effective retroactive action later.
Brand takeaway 3: Brands in sectors that will change over the long term, including automotive, pharma, medical, toys, and more, may consider that taking online and offline enforcement action now will reduce competition inhibiting their long-term business plans.
Lives and businesses have all changed in recent weeks, and this will likely continue for a long time. By looking forward, however, you may be able to put your brand into the best position to survive the immediate shock and what comes after. Counterfeiters will seek to capitalize on this difficult moment, but through hard work and collaboration we can stand against them and defend brands and consumers at a time when they need it most.
Contact us here to continue the conversation.
*This is an informational opinion article. The views and opinions expressed in this article are those of the author and do not necessarily represent official policy or position of Corsearch or its clients.
***
[i] https://english.kyodonews.net/news/2020/02/7e7b8026cd4d-china-seizes-over-31-million-fake-face-masks-amid-virus-outbreak.html
[ii] Quoted in https://www.independent.co.uk/news/health/coronavirus-face-mask-fake-turkey-medical-supply-shortage-covid-19-a9423426.html
[iii] https://www.bbc.co.uk/news/uk-england-birmingham-51979932
[iv] https://edition.cnn.com/2020/03/14/politics/us-customs-and-border-protection-test-kits-coronavirus/index.html
[v] https://footwearnews.com/2020/focus/designers/italy-lockdown-shoe-designers-fightring-covid-19-business-disruptions-1202944781/
[vi] https://fortune.com/2020/03/13/coronavirus-italy-fashion-milan-covid-19/
[vii] https://www.businessinsider.com/amazon-stockpiling-inventory-due-to-coronavirus-risk-2020-2?r=US&IR=T
[viii] https://www.similarweb.com/website/zoom.us#overview
[vii] https://english.kyodonews.net/news/2020/02/7e7b8026cd4d-china-seizes-over-31-million-fake-face-masks-amid-virus-outbreak.html
Learn more about Corsearch's acquisition of Pointer Brand Protection!