Blog
Can the current regulatory landscape tackle growing brand misuse online?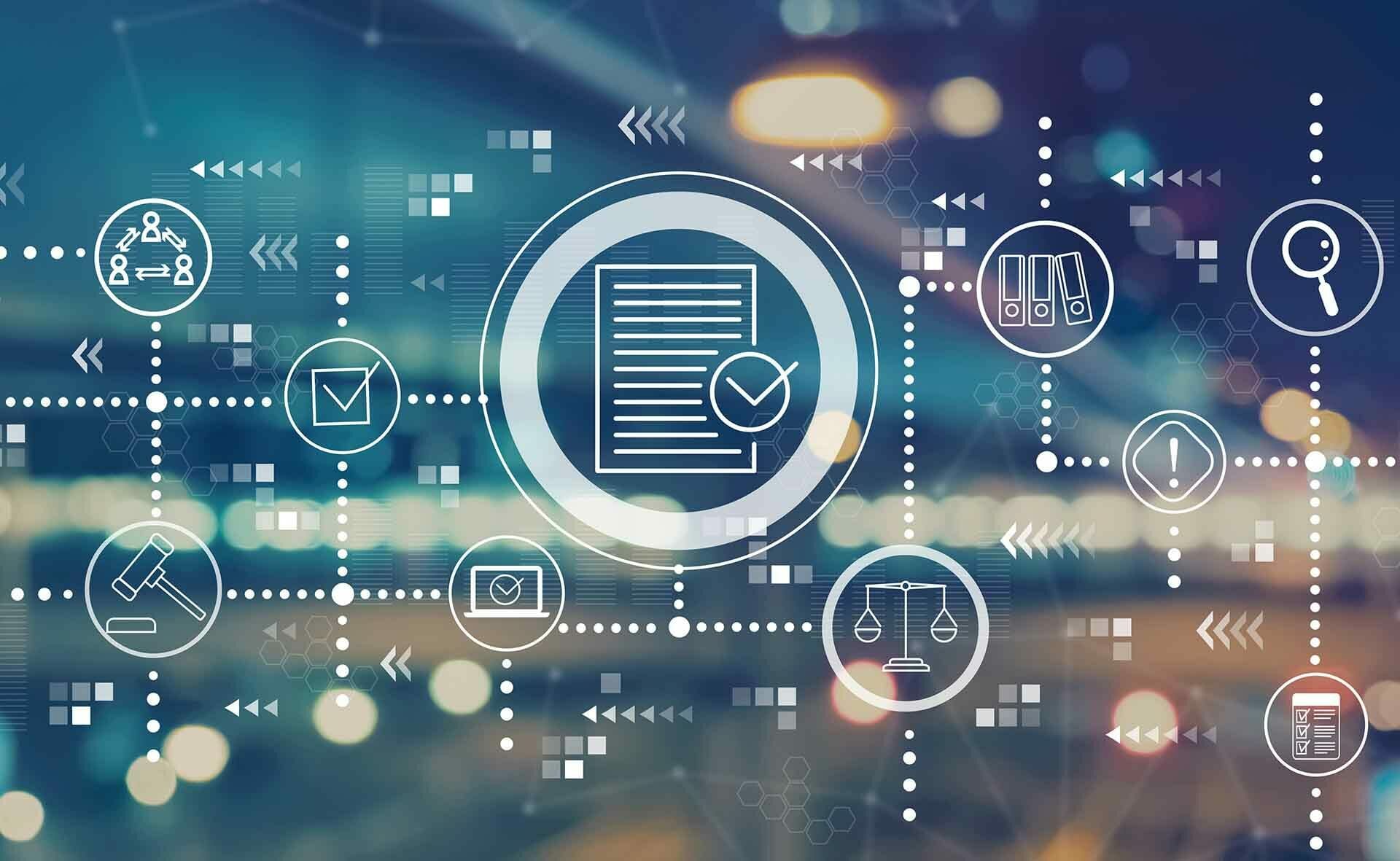 ---
More needs to be done to stop bad actors from misusing e-commerce platforms to infringe rights and harm consumers. With consumers increasingly using e-commerce platforms to buy products and secure services, it is critical for platforms and law makers to act.
E-commerce platforms are essential to our everyday lives but are not properly regulated – in stark contrast to many other areas of the online ecosystem. In this blog, we explore the acceleration in e-commerce and look at the legislation that lawmakers are hoping will even the playing field against emboldened bad actors online.
The Acceleration in E-Commerce and Risk of Consumer Harm
Supercharged by the COVID-19 pandemic, e-commerce is the fastest growing retail segment in Europe and in North America[1]. According to Adobe's Digital Economy Index (published February 2021), there was 42% year-over-year (YoY) e-commerce growth in 2020 [2]. In 2021, this acceleration in e-commerce is showing no little sign of slowing down, with 34% YoY growth between Jan and Feb 2021.
According to eMarketer, US based sales from ecommerce in 2020 were approximately $794.5 Bn USD, an increase of 32% year-on-year[3].
Significantly, this growth is being driven primarily by online marketplaces rather than e-commerce websites operated by traditional brick-and-mortar brands. Forrester estimates that 82% of global B2C e-commerce growth came from marketplaces – demonstrating the importance of effective consumer protection on these channels[4].
Brand Misuse Continues to Grow Online
Bad actors have been swift to exploit e-commerce growth. It is estimated that the global economic value of counterfeiting and piracy could reach $4.2 trillion USD by 2022, placing 5.4 million legitimate jobs at risk[5].
Key figures:
The OECD estimates that trade in fake goods (as of March 2019) is 3.3% of global trade and rising[6].
As of June 2020, EUIPO & the OECD estimates that that the extent of counterfeit goods in global trade has reached as much as $509 billion.
EUIPO & the OECD the estimated direct and indirect sales losses attributable to counterfeiting in Europe amount to EUR 83 billion each year.
The Global Brand Counterfeiting Report, 2018 estimates that the amount of counterfeiting globally had reached $1.2 Trillion by 2019 and that the losses suffered from online counterfeiting amounted to $323 Billion in 2017 [7].
A summary of the legislation under consideration in the US and EU
Recognizing the growing risk of consumer harm and economic loss posed by brand misuse online, lawmakers in the US and EU have tabled potential legislation aimed at helping brand owners secure greater protection for their products and services.
The following legislation directly pertains to e-commerce platforms and enforcing greater seller transparency.
US Legislation
SHOP SAFE Act
The Shop Safe Act was a bi-partisan Bill introduced on 2 March 2020 with the aim of "creating accountability to prevent hazardous items from infiltrating the homes of millions of Americans"[8]. The Bill is not currently before Congress for consideration, but it is widely expected to be re-introduced in some form. Its key features included:
a codified set of 'best practices' on screening sellers and tackling repeat offenders in return for liability protection;
a focus on goods with a health and safety component (goods which may give rise to illness/disease/injury/serious adverse events/allergic reactions or death);
application to any E-commerce platform which sells to US consumers.
Trademark Modernization Act ("the TMA")
The TMA was enacted into law on 27 December 2020 with the aim of strengthening and improving the accuracy and integrity of the federal trademark register. Its key features include:
improving US Trade Mark Office registry process and procedures including measures to improve consumer protection (including codification of a rebuttable presumption of irreparable harm in the event of a Court finding there has been an infringement given the consumer protection concerns which would arise otherwise).
INFORM Consumers Act
The INFORM Consumer Act will require online marketplaces to collect and authenticate basic seller information which sellers must also provide to consumers. Its key features include:
requiring online retail marketplaces which include third-party sellers of consumer products to authenticate the identity of "high-volume third-party sellers" through disclosure of seller information, government IDs, tax registration details, business address, telephone and email, etc.
SANTA Act
The SANTA Act is another consumer protection orientated, bipartisan initiative focussed on transparency. Its key features include:
requiring marketplaces to display a seller's full name, business address, telephone number and working email address;
a requirement to notify buyers if the product shipped is supplied by a seller other than the one detailed in the product listing.
EU Legislation
The Digital Services Act
The Digital Services Act (the "DSA"), published by the European Commission on 15 December 2020, represents potentially the most sweeping reform to regulation of the internet economy in Europe in close to two decades.
Part of the Act's remit will be improving transparency rules first introduced within Article 5 of the EU E-Commerce Directive ("ECD"). Under current rules, bad actors can still mask their identity and keep key details of their illicit online operations hidden.
A "Know Your Business Customer" ("KYBC") principle will therefore be introduced in the upcoming DSA package. Hosting providers will not be allowed to provide services to business users who provide identity information that is invalid or false.
If the legislation is enacted, platforms will find themselves having to do much more to protect brands and consumers – and may face financial penalties if they do not.
The DSA includes:
A requirement that larger E-commerce platforms verify seller information to establish the true identity of the seller.
A requirement for platforms to suspend for "a reasonable period of time" (and after having issued a prior warning), the provision of their services to recipients that frequently (repeatedly) provide manifestly illegal content. No guidance is given on what amounts to a "reasonable period of time."
Platforms need to play their part
While legislation has a critical role to play, it can be a blunt tool and may not immediately remedy the issue.
We are calling on e-commerce marketplaces to proactively work with brands, lawmakers, and companies such as Corsearch to improve the policies and processes they employ to tackle bad actors exploiting their platforms.
Together, we can harness mechanisms such as intelligence sharing and working groups to provide better protections for brands and consumers online.
---
Download the white paper: Repeat offenders on e-commerce marketplaces
Repeat offenders are a core driver of the brand misuse seen online and should be a prime target for brand owners and platforms.
Corsearch's white paper analyzes over 1.5m enforcements to help understand the scale of the issue and how brands, platforms and legislators can address the challenge of repeat offenders to protect consumers, reduce losses suffered to counterfeiting and support rights holders.
Access the white paper to learn:
The key dynamics in the e-commerce market and the shifting regulatory landscape
The true scale of repeat infringement on ecommerce platforms
How simple platform policy changes such as a "three strikes" rule could drive significant impact
This blog was originally published on the Incopro website.
---
References
[1] http://www.retailresearch.org
[2] https://www.adobe.com/experience-cloud/digital-insights/digital-economy-index.html
[3] https://www.emarketer.com/content/us-ecommerce-growth-jumps-more-than-30-accelerating-online-shopping-shift-by-nearly-2-years
[4] https://go.forrester.com/blogs/marketplaces-make-their-mark-in-the-channel/
[5] https://iccwbo.org/media-wall/news-speeches/global-impacts-counterfeiting-piracy-reach-us4-2-trillion-2022/
[6] https://www.oecd.org/newsroom/trade-in-fake-goods-is-now-33-of-world-trade-and-rising.htm
[7] https://www.researchandmarkets.com/reports/4438394/global-brand-counterfeiting-report-2018
[8] US Republican Representative for Georgia's 9th Congressional District, Douglas Collins