Brand Protection:

How We Do It
Corsearch combines market-leading technology, industry expertise, and an end-to-end approach to deliver comprehensive Brand Protection solutions.

We use advanced APIs and scrapers to find infringements, deploy AI and machine learning to prioritize your key threats, and offer robust in-platform enforcement tools so you can act fast. To enhance each of these stages and elevate impact, we offer cutting-edge reporting and analytics.

Learn more
Talk to an expert
Surface all threats faster, and rely on our experts for success
Combining the industry's leading Brand Protection technologies and an expert analyst team, Corsearch helps you find and successfully remove more brand and IP infringements from more online channels than any other provider.
1,000+
35+
1.6+billion
14million
Innovative technology you can trust
Solutions fueled by expertise
Operating from key locations including the US, UK, and China, Corsearch's analyst team pairs legal expertise, fluency in over 35 languages, and decades of combined experience working with global brands. They act as an extension of your team, helping you establish a strategic, long-term approach to brand protection.

Corsearch analysts focus on more than just the volume of takedowns. Using Corsearch's technology, they find and prioritize the high-risk threats, before harnessing platform relationships and sophisticated tools to swiftly enforce. The real-time reports help your team prove the value of your program and drive wider business success.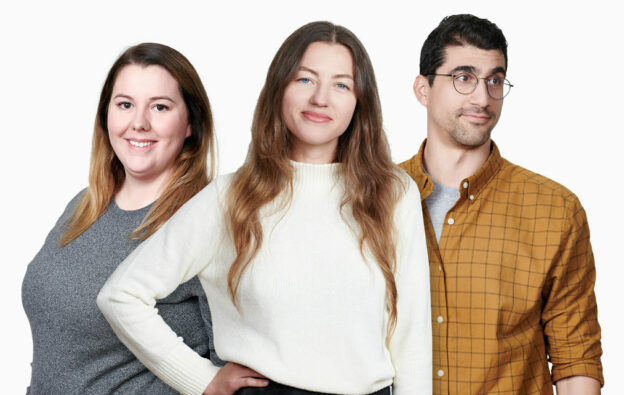 Our end-to-end approach to Brand Protection
Detect infringements
Automatically collect data at scale to find and monitor rapidly evolving infringer activity using Corsearch's cutting-edge detection capabilities.
Imitate how consumers interact with your brand globally with Corsearch's data collection across marketplaces, social media, websites, and more.
Quickly modify the flexible search framework by to stay ahead of evolving threats.
Conduct multiple iterative searches for keywords, phrases, and images associated with your brands to discover all relevant threats, fast.
Analyze threats
We use machine learning to assign risk scores so that you can prioritize the greatest threats for enforcement
Configure risk rules to flag the greatest threats to your brand, such as highly visible listings on key marketplaces or those that ship from counterfeiting hotspots.
Prioritize threats using a range of smart algorithms such as automated risk rules and data clustering and apply analyst intelligence to increase effectiveness.
Apply image capabilities to prioritize infringements that use your logo, contain copycat products, or embed high-risk keywords within images.
Uncover major infringing organizations with network analysis, connecting entities to prioritize entire networks, disrupt their route to market, and ensure lasting impact.
Act fast
Drive team efficiency and reduce cost with automated platform enforcement at scale, leaving infringers no time to act.
Automate other enforcement actions such as Google delisting, reporting to payment providers, and domain name takedowns.
Leverage Corsearch's understanding of platform policies and processes to enforce efficiently and at scale.
Run test purchases directly in-platform, and export data to provide evidence for litigation and raids.
Report impact
Focus on the data, changes, and trends most relevant to your brand for faster reporting and decision making with Corsearch's advanced analytics dashboards.
Elevate reporting and analytics from operational metrics to strategic insights and empower teams to prove the impact of their efforts with built-in data storytelling tools.
Inform, collaborate, and empower other areas of the business with insights, such as refining marketing campaigns, expanding e-commerce channels or informing product development.
Apply learnings to continually improve effectiveness by understanding the results of your actions and exploiting intelligence.
Request your personalized demo
Corsearch helps businesses across industries achieve extraordinary results. Whether you're a midsize organization or a Fortune 500 enterprise, our Brand Protection solutions enable you to protect your IP and customers with confidence. Request a demo from one of our experts to find out why Corsearch is the right choice for you.
Corsearch operates as a strategic partner, not a vendor
Brand Protection is a journey, not an isolated activity.

We have developed a comprehensive Brand Protection Maturity Model, designed to help businesses progress from the stage they currently sit at. Our experts use this model to help guide your program and elevate your strategy.

We understand that with the online world constantly changing, it is more important than ever that teams responsible for brand protection are revenue-generators, not cost-centers.
See our Maturity Model