Blog
Brand Protection in the Metaverse: What Brands Need to Know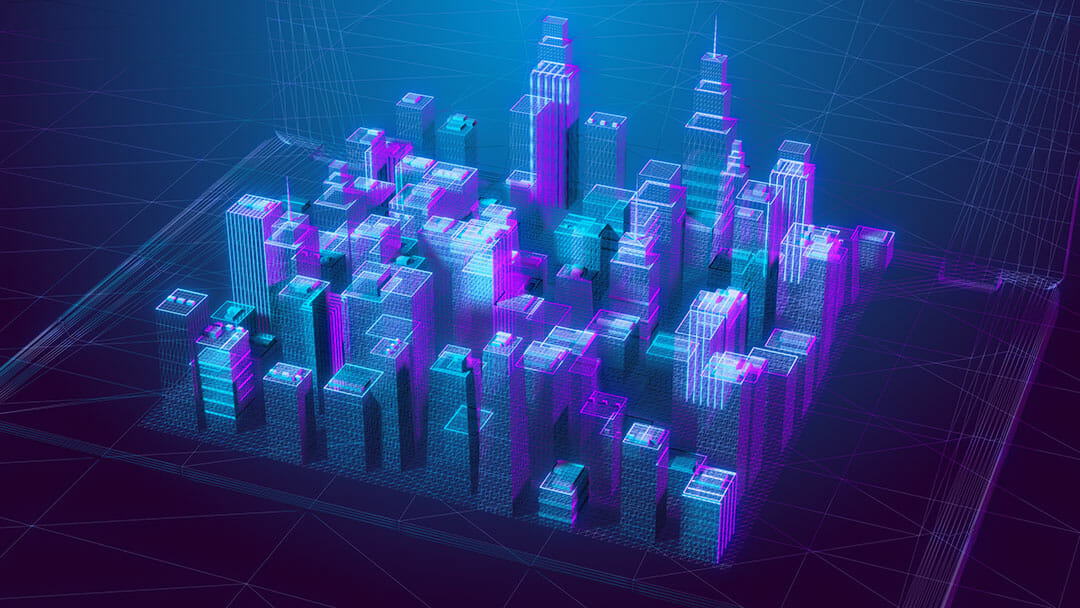 ---
What Exactly Is the Metaverse?
There are different definitions of what the metaverse is. In simpler terms, the metaverse doesn't refer to any one platform or a specific place but is rather used to describe a broad application of emerging technologies. These technologies represent an evolvement of what the internet is today and are rooted in blockchain, VR (virtual reality), and AR (augmented reality). The metaverse represents a change in our relationship with the digital world with more integrated physical and digital lives.
For brands and rights holders, these technologies mean a change in consumer behavior, a shift towards more immersive digital engagement with their customers, and an array of new business opportunities. However, we're already observing complex IP and brand protection challenges, and it's important businesses plan their strategies carefully.
In this article, we explore metaverse examples, the brand protection challenges posed, and what brands can do to safeguard both their IP and customers.
What Are Examples of Metaverse Platforms?
An analogy of a mall where different businesses offer various digitally enhanced experiences is sometimes used to describe the metaverse. While some experiences are still speculative (e.g., Meta's VR dystopia), there are many applicable examples today.
Roblox
Roblox is among the most successful "metaverses" today with 48.2 million active users per day and over 40 billion hours of engagement reported in 2021[1]. Roblox offers social gaming experiences popular with children and teenagers (and, increasingly, adults). The majority (83%) of Roblox users are under 16 years old[2], signalling that the future generation is shifting to Roblox to hang with their friends instead of more conventional social media. This represents a unique opportunity for brands to reach a highly engaged user base.
Roblox allows brands and creators to sell digital items in their in-game stores and marketplace in return for its virtual currency Robux, which users can purchase using real-world money. As an example, Roblox hosted a Gucci Garden experience where users could interact with the brand and even purchase limited-edition Gucci digital items that avatars can wear in Roblox[3]. These virtual collectables can now be sold and traded between users. Gucci has now also established Gucci Town in Roblox embracing the shift to Metaverse-like environments.
NFT marketplaces
Another example of metaverse platforms is NFT marketplaces, with the likes of Opensea, Rarible and others providing a means to buy, sell, and trade NFTs . Stored on the blockchain, an NFT (non-fungible token) is a unique token created in relation to a specific digital asset, like an image, music track or video clip.
NFTs are well suited to digital collectibles, such as video clips, music tracks, or in-game items. The accuracy and traceability of ownership is the key attraction here. They are also being tried out for unique physical items, but how applicable they are to real world items remains to be seen.
Our recent article explores the implications of NFTs for brand and IP protection.
Decentraland
Decentraland allows users and creators to purchase parcels of digital land within the platform on which to build their own environments, marketplaces, and applications. Real-world fashion exhibitors such as Tommy Hilfiger, Dolce & Gabbana, and EstéeLauder were among the brands to jump on the metaverse bandwagon to showcase at Decentraland's first-ever Metaverse Fashion Week.
Unfortunately, brands and legitimate businesses are not the only ones to take notice of the opportunities the metaverse can offer. Opportunistic bad actors who are tech-savvy and able to move faster than bigger businesses have already flooded the metaverse space with infringing digital assets and experiences.
What Are the Brand Protection Challenges in the Metaverse?
Below are some of the challenges that brands face in the metaverse today:
The metaverse is moving at an accelerated pace
While the metaverse and some of its technologies have been around for decades, the recent socioeconomic changes (e.g., tech-savvy Gen-Z workforce and COVID-19) and the advances in new technologies (e.g. investment in and transition to Web3 by tech giants) led to the accelerated pace of metaverse adoption. While we've seen an explosion in metaverse businesses in recent years, its full potential has yet to be observed. Brands have little time to adjust to the new technologies and the range of potentially emerging IP issues could be hard to predict.
The metaverse is a Wild West behind the walls of different businesses
While a "true" metaverse is based on the decentralization principle, the reality of today is that the platforms through which we experience the metaverse (e.g. Roblox, Opensea, etc.) exercise control over the use of their platform. Brands need to navigate different technological landscapes and may have very limited visibility over the brand's IP misuse in many very different businesses.
Case law is yet to be produced that would give clarity over IP use in the metaverse
IP use in the metaverse is complex and brands have little recourse but to turn to the courts. Brands and IP owners are closely watching the development of StockX and MetaBirkins lawsuits that may lay the foundation of IP law in the metaverse. The StockX lawsuit may set a legal precedent regarding what kinds of NFTs can be created, while MetaBirkins may clarify how trademark law will be applied to NFTs.
Metaverse platforms have yet to establish effective prevention and enforcement practices
Metaverse platforms acknowledge that they observe issues of impersonation, scams, IP, and other types of brand abuse. Most platforms remove the bad content from their platform upon the request of the brand and IP owners. However, the majority of metaverse platforms have yet to establish IP enforcement protocols or implement effective preventative measures.
There are some exceptions. Roblox, for example, is reportedly working on its own in-platform anti-counterfeiting detection system to help tackle counterfeit items on the platform.[4]
And while OpenSea's IP enforcement protocols aren't always clear, Corsearch has a good relationship with the platform meaning infringement notices are actioned within just hours[5].
The volume of issues
Alex Atallah, the co-founder of Opensea, recently tweeted that "There are now more NFTs on OpenSea than there were websites on the internet in 2010"[6]. The pure volume of issues makes manual efforts of addressing the risks nearly impossible.
What Can Brands Do Today?
The burden of protecting their IP and leveraging the power of the metaverse for their business falls on brand leaders and their legal and brand protection teams today. Corsearch is working with our customer community to develop metaverse brand protection strategies and solutions that could be effective today:
Consider putting together an internal metaverse-focused task force responsible for keeping up with the fast-moving Metaverse technologies and involve your legal and brand protection teams.
Consider your brand's metaverse strategy. Establishing an early presence in the metaverse allows for the establishment of genuine brand recognition among metaverse users. For example, creating an official NFT collection allows users to trace NFTs to their original owners.
An IP audit may highlight vulnerable IP areas that may benefit from the additionally registered classes that protect your brand in the digital space (e.g. classes 9, 35, and 41).
Secure strategic partnerships and relationships with metaverse platforms. Metaverse platforms don't always prioritize 3rd party IP issues while developing their businesses. The brands must educate the platforms about the issues they are facing and collaborate on possible solutions.
Work with a forward-thinking brand protection provider with the solution that allows you to identify, prioritize and enforce issues in the metaverse.
How Can Corsearch Help?
Corsearch works in close collaboration with our customers and continues to innovate in the industry and address emerging threats associated with new technologies.
With years of enforcement experience and strong relationships formed with major NFT marketplaces, Corsearch has developed a proactive and strategic approach to take down infringing NFTs. Corsearch recently launched an NFT monitoring and enforcement solution to help streamline the protection of IP within the metaverse:
5 major NFT marketplaces are covered and expanding: OpenSea, Rarible, Mintable, Super Rare, and Foundation.
Semi-automated enforcement with high compliance.
Data-driven reporting to inform your NFT strategy.
Corsearch customers can also benefit from the knowledge sharing within our customer network.
If you would like to learn more about how we can protect your brand within the metaverse, please talk to one of our experts.
---
References
[1] https://ir.roblox.com/news/news-details/2021/Roblox-Reports-August-2021-Key-Metrics/
[2] https://influencermarketinghub.com/roblox-stats/#toc-1
[3] https://blog.roblox.com/2021/05/gucci-garden-experience/
[4] https://gamerant.com/roblox-corp-counterfeit-item-detection-patent-plans/
[5] https://insync.corsearch.com/recorded-webinars-archive/navigating-nfts-and-emerging-issues/
[6] https://twitter.com/xanderatallah/status/1501619723338924039?lang=en