Blog
Color Trademark News: Cheerios Yellow Not Distinctive Enough
---
So . . . the yellow on Cheerios breakfast cereal box is not "inherently distinctive" enough to be trademarked, according to a recent ruling by the Trademark Trial and Appeal Board (TTAB).
Following a two-year effort by General Mills to trademark its yellow packaging color, the TTAB ruling stated that the cereal brand can't claim exclusivity to the color because it's used by other breakfast food products. The ruling noted what it referred to as an "industry practice" to ornament "breakfast cereal boxes with bright colors, bold graphic designs, and prominent word marks.
Quartz called yellow "a kind of lingua franca in cereal box design," pointing to Kellogg's Corn Pops, Trader Joe's Joe's O's Toasted Whole Grain Oats, Post's Honey Comb and Nature's Path Honey'd Corn Flakes as just some of the brands using the color in their packaging.
The Trademark Trial and Appeal Board also cited Cheerios' inconsistent use of yellow, highlighting that the Honey Nut Cheerios flavor is packaged in a box that's mostly reddish-orange.
General Mills isn't giving up — after all it's been using yellow packaging for its Cheerios brand since 1945. The company's brand relations manager told Quartz they plan to continue to work "to protect the iconic yellow color for our Cheerios box" and are evaluating next steps.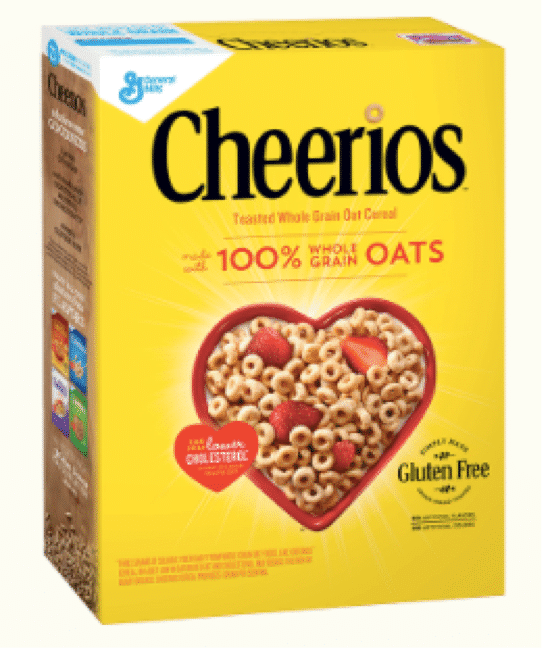 If you want to investigate the trade dress, design, brand positioning, and packaging information for consumer packaged goods, the Global New Products Database is available in Corsearch Screening. We add more than 30,000 new products on a monthly basis from 62 of the world's major economies to help you get a global perspective on where your brand fits.
To learn more, talk to one of our experts.