Reduce Risk with Corsearch
Use an intuitive, clean user interface to make fast, AI-assisted, accurate searches across thousands of trademark databases and reduce human error.
Why choose Corsearch?
We understand that mass market solutions are often inaccurate and fail to meet the budget restraints of businesses. From slow, manual searches prone to human error, to lack of investment from vendors stifling process development — trademark practitioners are often left frustrated and out of pocket.

That's why we offer a comprehensive suite of best-in-class products to choose from. We harness the best data and fastest trademark research tools, so you can get more done in less time while being confident that your results are error-free.
Learn more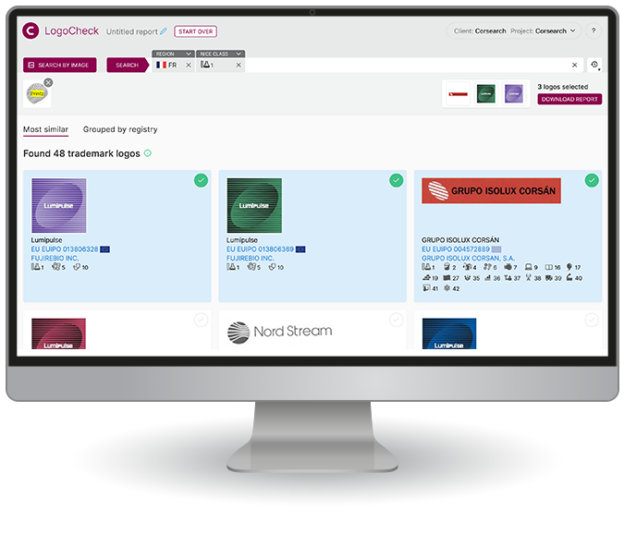 Key benefits
Ongoing investment and innovation in our trademark screening, searching, and watching tools enables you to keep pace with market demands.
Request a demo
70% of the Forbes top 100 put their trust in Corsearch's Trademark Solutions.
Request a demo to see how we deliver accurate searches, fast and at scale.
We take trademarks personally — ask our clients
"Trademark clearance results from Corsearch drove a 40% uplift in the IP legal team's delivery time of new brand name clearance."
Antony Douglass, Legal Director Intellectual Property, Data Protection, Marketing & Digital Strategy
"Both legal and non-legal teams were impressed by how easy it was to use and the depth of the searches we could complete internationally. The decision-making process was quick because the benefits were immediately obvious."
Helen Stanwell-Smith, Head of Brand Protection